If most of the top coins are showing growth against the US dollar, one cannot say the same about correlation to BTC. The price of the following 4 cryptocurrencies out of the top 20 are moving down: Bitcoin Cash, EOS, Cardano and Monero, while the quotes of Maker and Tezos have increased by around 10% each.
The market capitalization has slightly increased and is now $178 billion.
BNB/BTC
Against the backdrop of BTC's growth, the rate of Binance Coin is growing even faster.
The quotes of BNB against BTC are trading in a similar pattern to the US dollar. At the moment, the coin is trying to reach and consolidate at 400k satoshi.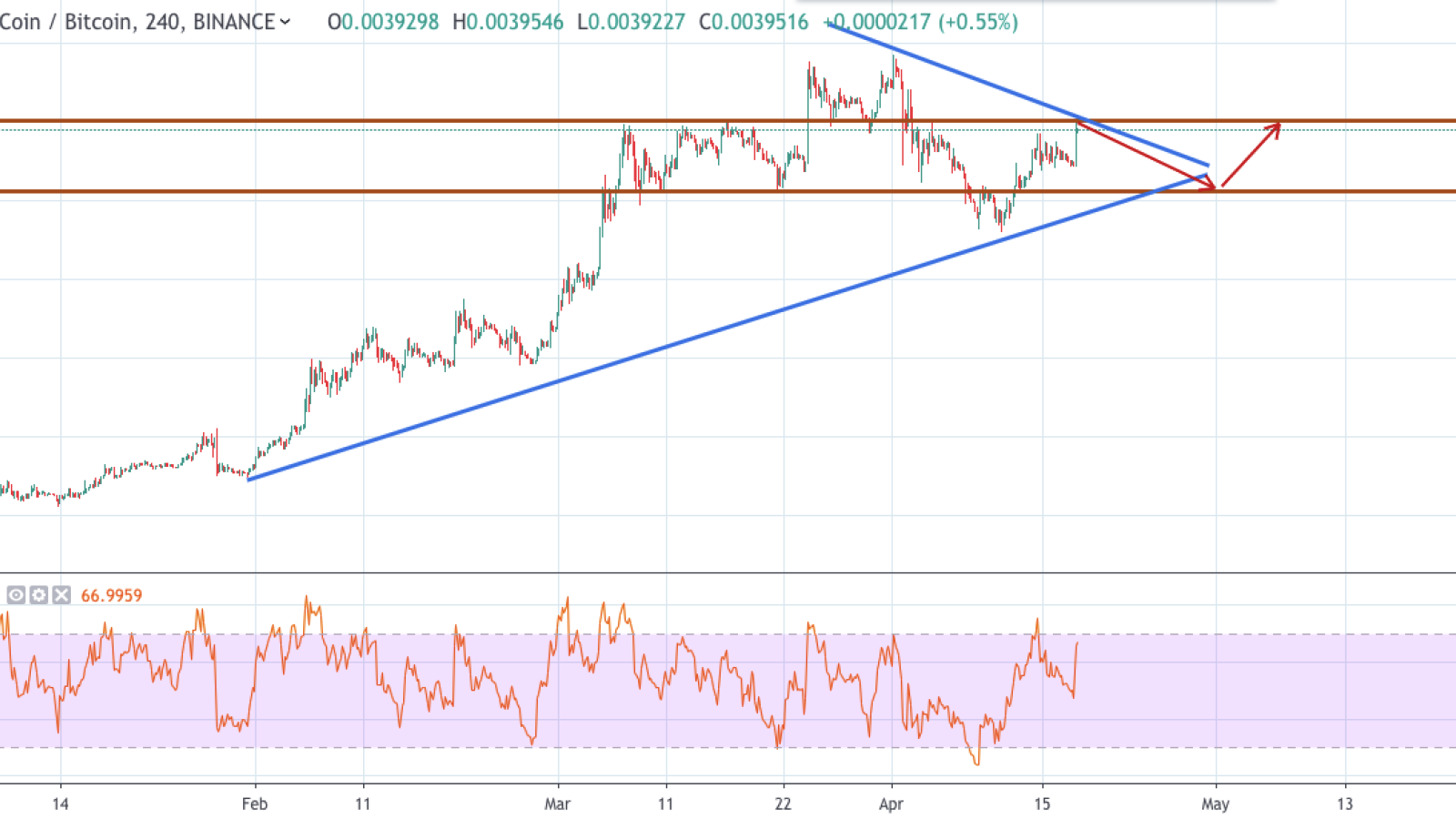 Based on the 4-hour chart, there is a bullish line that started from the beginning of February. On the other hand, one can notice a forming of a Triangle pattern which can bounce back to the corridor between 350k-370k satoshi. Actually, it would be better to come back to that level and fix it, as the RSI indicator also shows that BNB is almost overbought.
The price of BNB is trading at 0.00394431 BTC at the time of writing.
BSV/BTC
After a few days of declining, against the background of the delisting from Binance, Bitcoin SV managed to recover a few positions.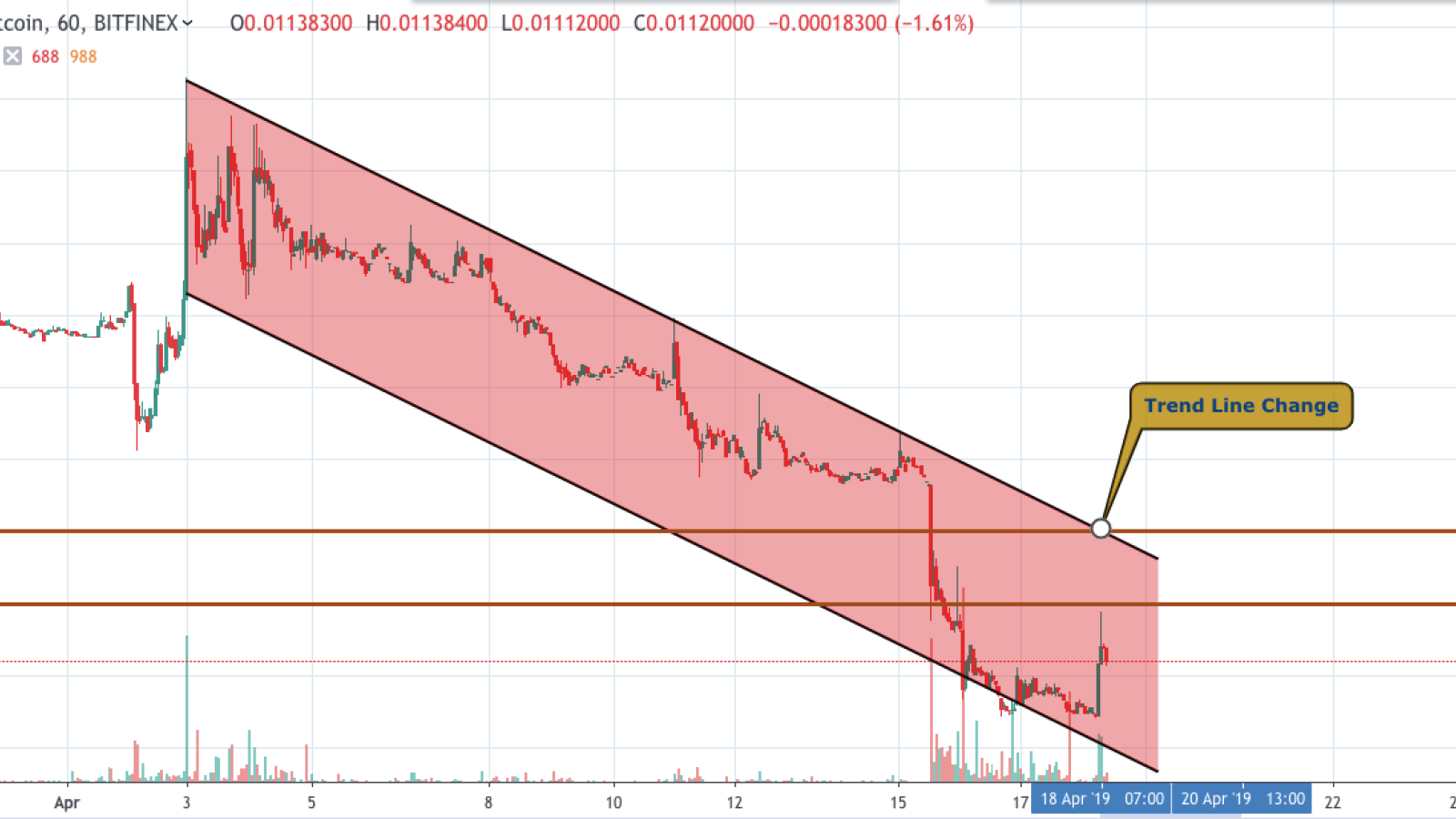 The 1-hour chart shows a bearish trend that started from April.4, when the coin lost around 40% over the 2 weeks. Currently, a crucial point is 0.013 BTC, the break of which will change the trend from bearish to bullish. However, in the short-term perspective, BSV needs first to achieve 0.012 BTC in order to move further.
The price of BSV is trading at 0.01130904 BTC at the time of writing.
XTZ/BTC
It looks that Tezos is not going to stop, as its rate today has increased by more than 10% in correlation to the main cryptocurrency.
Taking into account the technical analysis, the asset is definitely overbought, which is confirmed by the RSI indicator.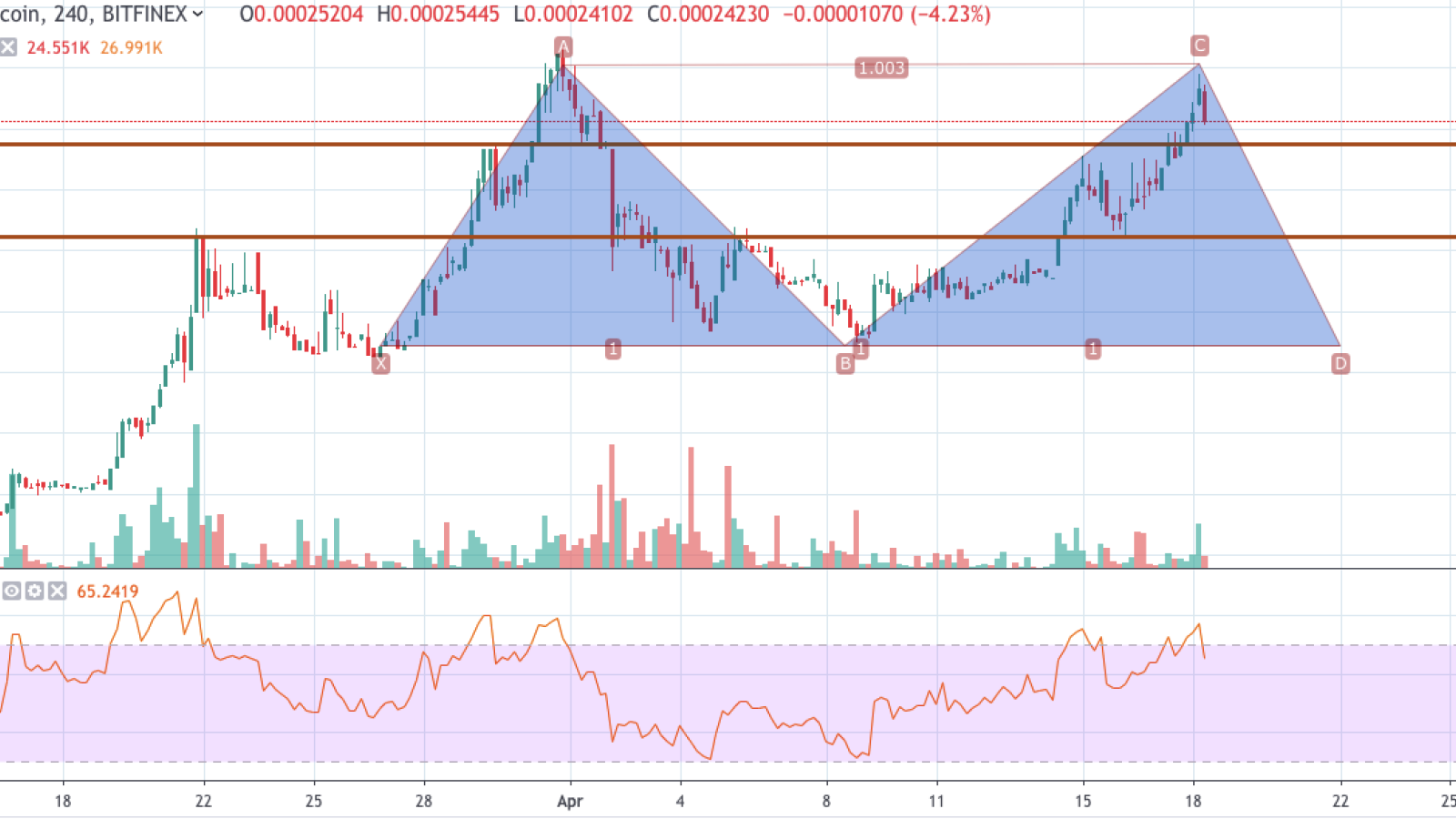 Moreover, the XABCD pattern shows an upcoming correction and a roll back to the 18k satoshi level. Thus, the break of the 20k satoshi zone will confirm the formation of bearish movements.
The price of XTZ is trading at 0.00024330 BTC at the time of writing.
NEO/BTC
Currently, the "Chinese Ethereum" is trading at the positions of the first days of February. The coin is located in the descending channel from April 6 and is still not able to recover.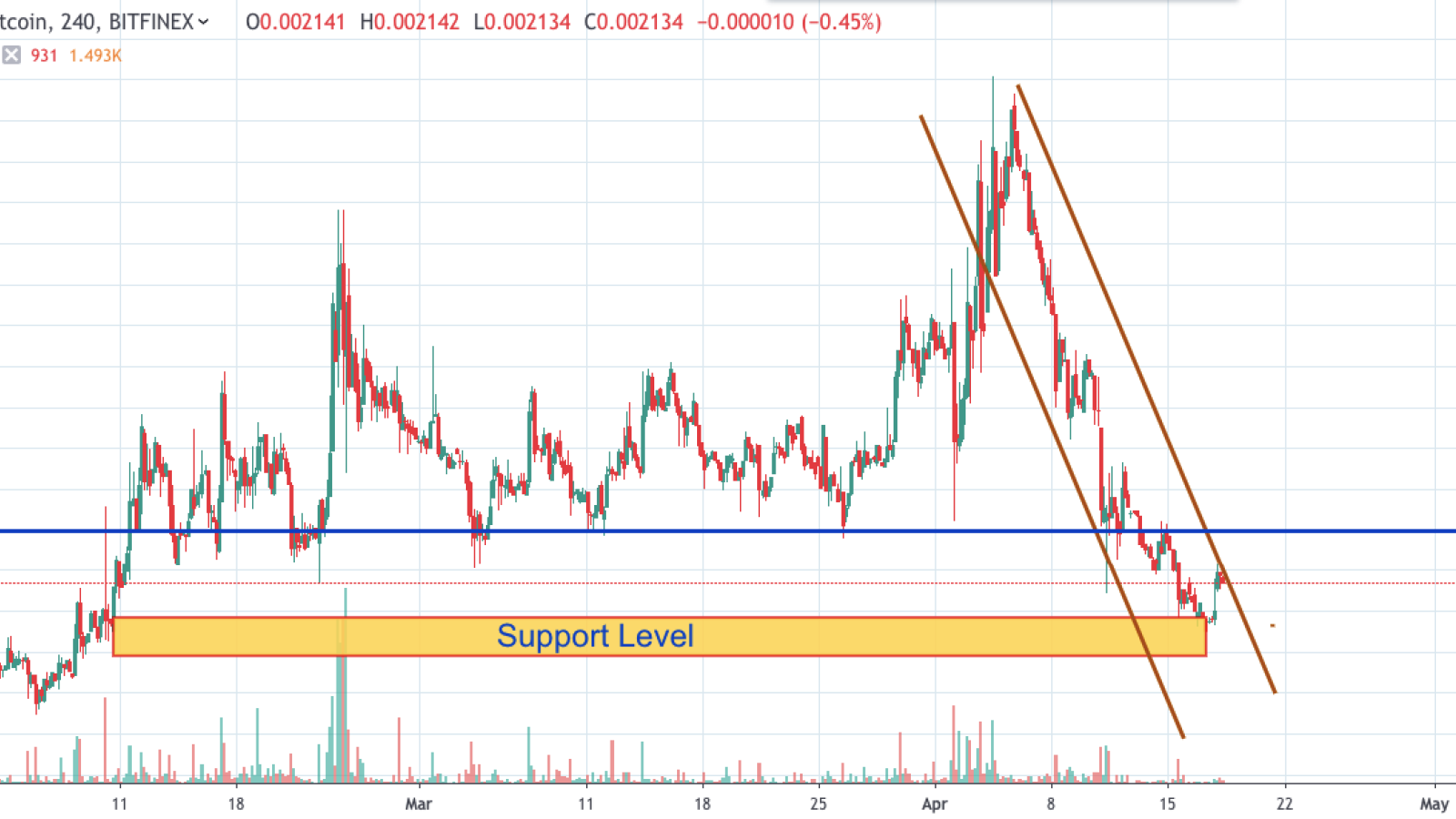 A potential trend change is possible if NEO achieves the 220k satoshi mark and trades there within the next few days. However, it is too early to talk about such a scenario as trade volumes are too low. Only if they increase can bulls enter the market.
The price of NEO is trading at 0.00214206 BTC at the time of writing.