Bitcoin (BTC) gained about 9 percent this week, fueling speculations about an upcoming bull run. BTC price is currently sitting at $7,287 while the total market cap has risen to $237.4 bln with almost all top 100 altcoins in the green territory.


A minor uptrend continues
Defying the predictions from top traders, Bitcoin has managed not to fall below a psychologically important mark of $7000. Right now, the king of crypto is inching closer to the mid-$7,000 region. Consequently, a large percent of altcoins also reflected this positive trend, witnessing minor gains in price. Notably, IOTA (IOTA) became the best performing digital asset inside the top 10, rising by 34 percent, while Bitcoin Cash comes second with an 11.7 percent increase on Sept. 1.

That being said, there is one cryptocurrency that deserves the spotlight – Dogecoin (DOGE). Once being perceived solely as a joke, Dogecoin saw a massive spike in value of about 40 percent yesterday. Overall, the currency rose by 135 percent just in a couple of days due to the Dogethereum project.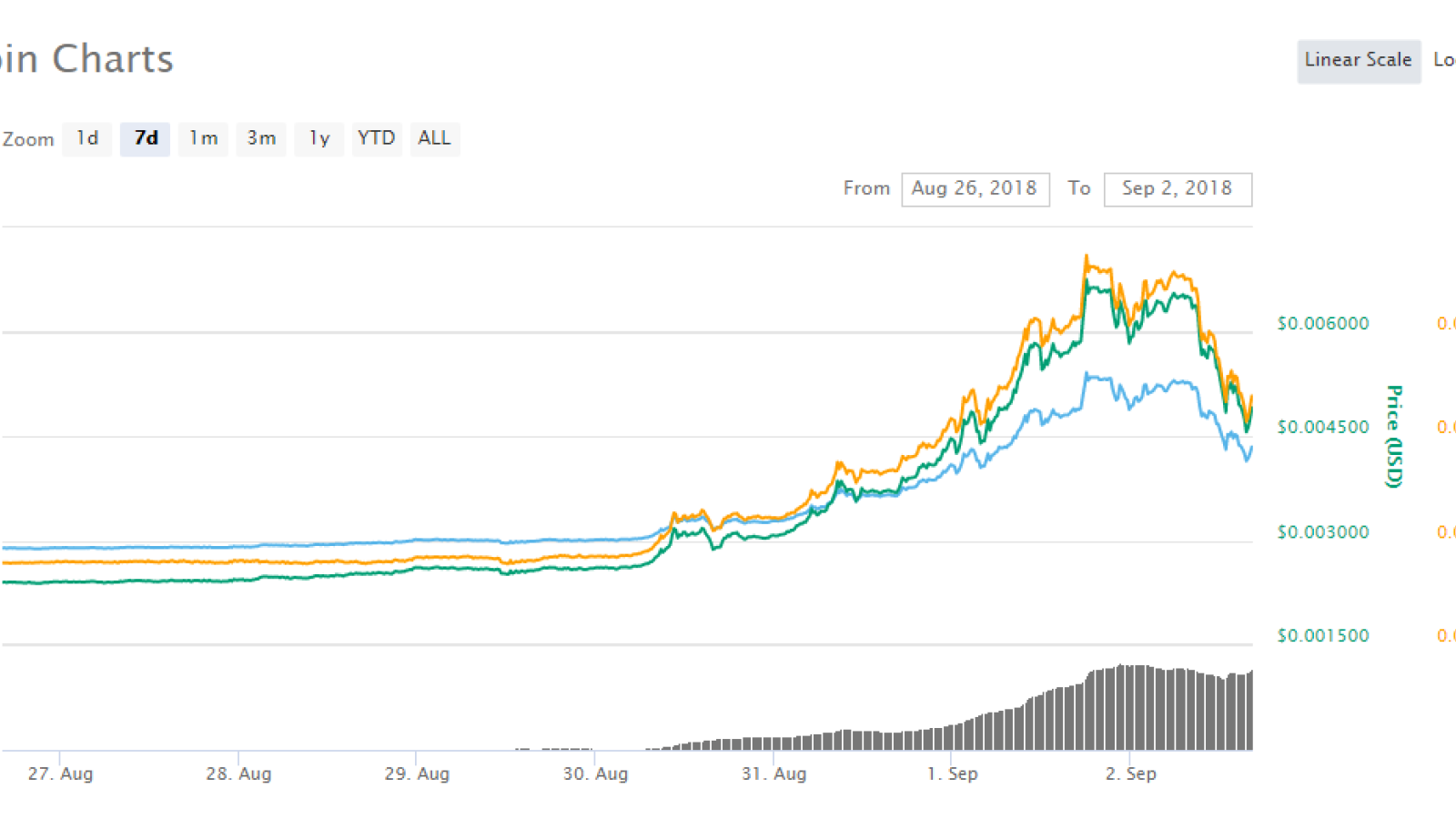 Bloody August

August wasn't excessively welcoming for crypto with casual bloodsheds on all fronts. Ethereum (ETH), however, turns out to be the biggest loser of the past month with a 33 percent drop, reaching a new low in 2018 (Bitcoin declined by only 8 percent). Experts believe that this is due to a large namber of a large number of failing ICO projects. Earlier this August, Binance CEO Changpeng Zhao predicted that Ethereum would fail since its smart contracts will be replaced by a more efficient technology.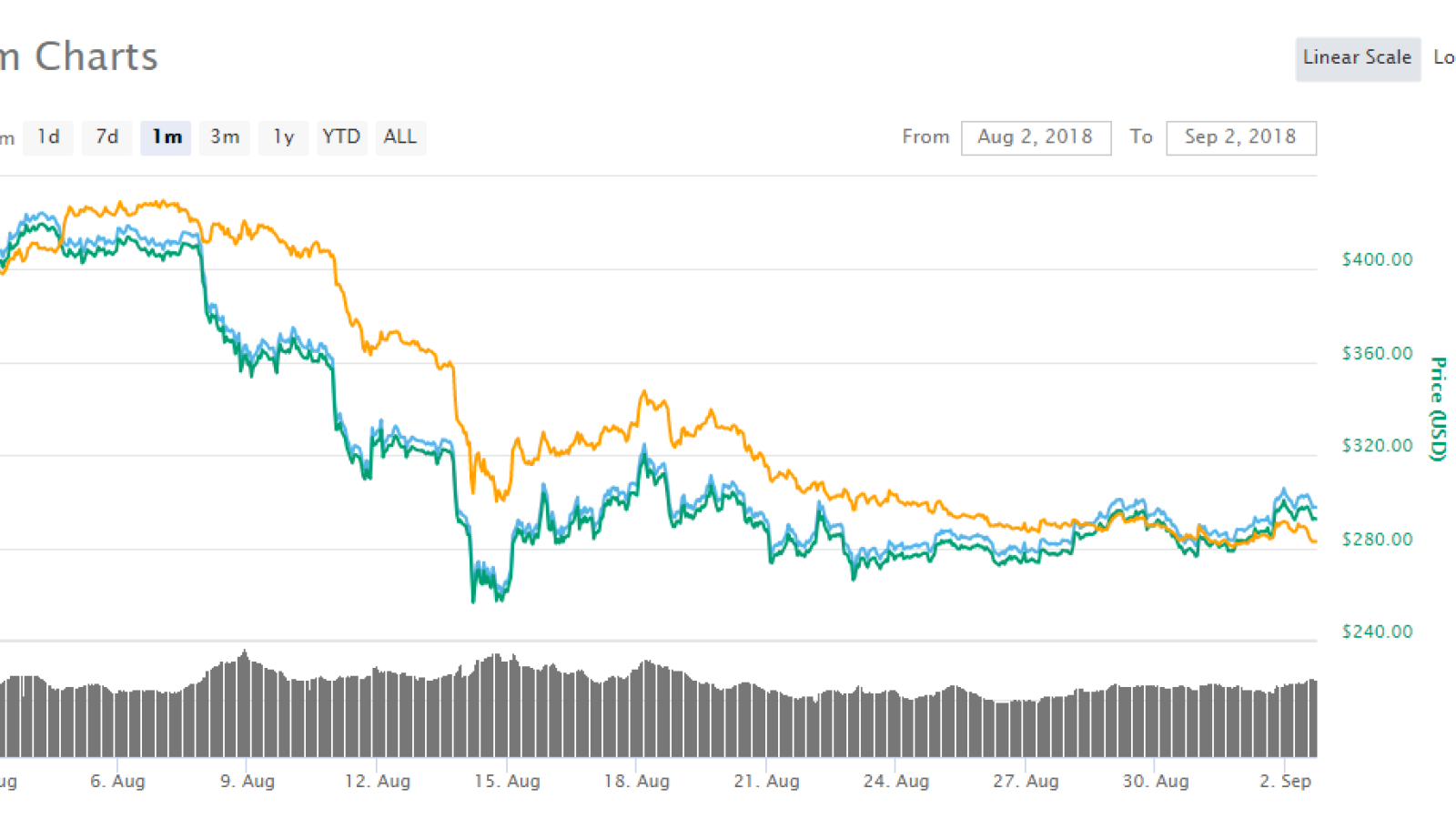 Ripple (XRP) also dropped by 23 percent, and EOS saw a monthly decline of 18 percent despite its pretty impressive last week.
However, crypto bulls remained bullish throughout the previous month. From a Wall Street permabull Tom Lee to Coinbase's Brian Armstrong – biggest names in the industry are extremely optimistic about the future of crypto.