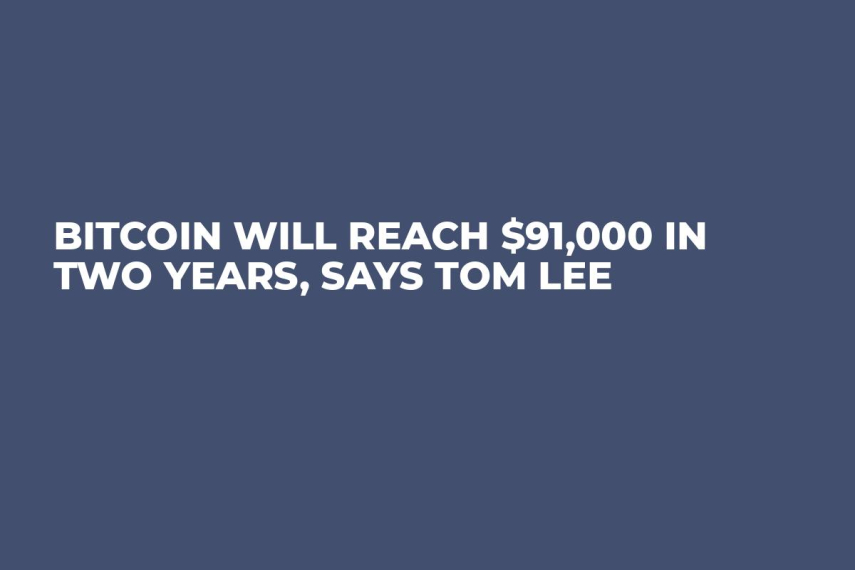 Cover image via U.Today
Tom Lee, renowned Bitcoin Bull and head of Wall Street company Fundstrat Global Advisors, has often put his prediction for Bitcoin forward, but his latest assumption takes the cake. The Bitcoin Bull, having looked at a few indicators and graphs, believes that $91,000 will be reached by March of 2020.
Lee, in July of last year, pegged his 2020 prediction at $55,000 and now has almost doubled it despite Bitcoin going through another slump in the wake of Google banning cryptocurrency adverts.
Lee is basing his predictions off a few metrics and indexes, including one he created himself, the Bitcoin Misery Index.
BMI
Lee's Bitcoin Misery Index (BMI) states that the best time to buy the volatile cryptocurrency is right now while it suffers its latest slump.
He suggests when the index is below 27, it's a good time to buy. The BMI is currently tracking in the mid to high teens. Commensurately, when the BMI is in excess of 67 on the scale of zero to 100, Lee says it's time to sell.
This is just one index that Lee and his company are using in making the $91,000 prediction. The model employs measures such as the cost of mining Bitcoin, daily, hourly and monthly trading trends, and traditional technical analyses by charting patterns to make predictions about price movements.
Down, then up
Lee and his team, using these prediction charts and indexes are arguing that, in the last few Bitcoin downturns, where the digital currency has fallen by 70 percent or more, there has been a significant return in gains.
Bitcoin has fluctuated this year from its $13,000 start from just above that mark to as low as the upper $6,000 mark. Its movement has been volatile but has not seen the same swings as was evident in 2017.
This has led some to suggest that the interest and enthusiasm over Bitcoin is waning. However, there are still big predictions and promises that the digital currency will make some of the gains it is well regarded for.