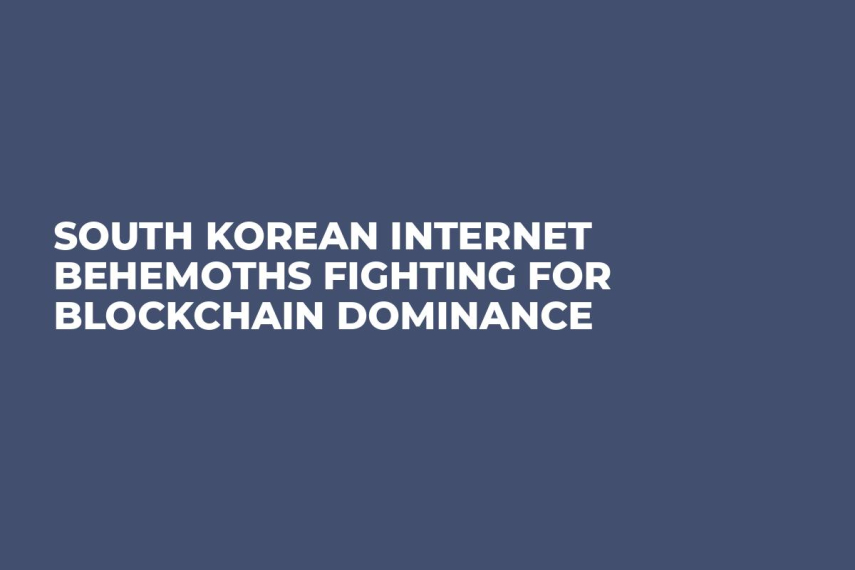 Cover image via U.Today
Naver and Kakao, the two leading South Korean Internet companies, are waging a full-scale Blockchain war against each other, a local media outlet reports. As the country is witnessing a rapid adoption of Blockchain technology, these businesses are almost simultaneously coming up with their new Blockchain projects.

card
A tokenized competition

Naver, the most popular online platform in South Korea that was launched back in 1999, has recently rolled out its own Blockchain network (LINK Chain) and along with the Link cryptocurrency. The token issuance will not be conducted through an ICO– Line users will be able to get the currency for free if they use the company's services. Link tokens are only listed on the Bitbox exchange, which struggles to win regulatory approval in major Asian markets.

At the same time, Kakao, the company behind the leading South Korean messenger Kakao Talk and the country's number one cryptocurrencies exchange Upbit, is also embracing Blockchain innovations by reportedly launching its new Blockchain platform along with the Klay token through its Japanese subsidiary Ground X. Ground X CEO compares Blockchain to the Internet, but points to a very important distinction– Blockchain is capable of transferring value.
More companies will follow suit

While these two IT giants are fighting tooth and nail in order to gain the upper hand in the rapidly growing business niche, some experts predict that this competition is beneficial for the industry, since it would push Blockchain adoption to a whole new level. These companies will set an example of seamlessly integrating the nascent technology in their businesses. Naver and Kakao have more than 214 mln active users in total.