Crypto broker Voyager, which is in the process of bankruptcy, continues to get rid of the assets in its wallets. In particular, yesterday, another 200 billion Shiba Inu tokens were sold, for $2.45 million. Against the background of a multimillion-dollar dump, the price of SHIB continued to fall, at one point losing 9.69% from the opening price.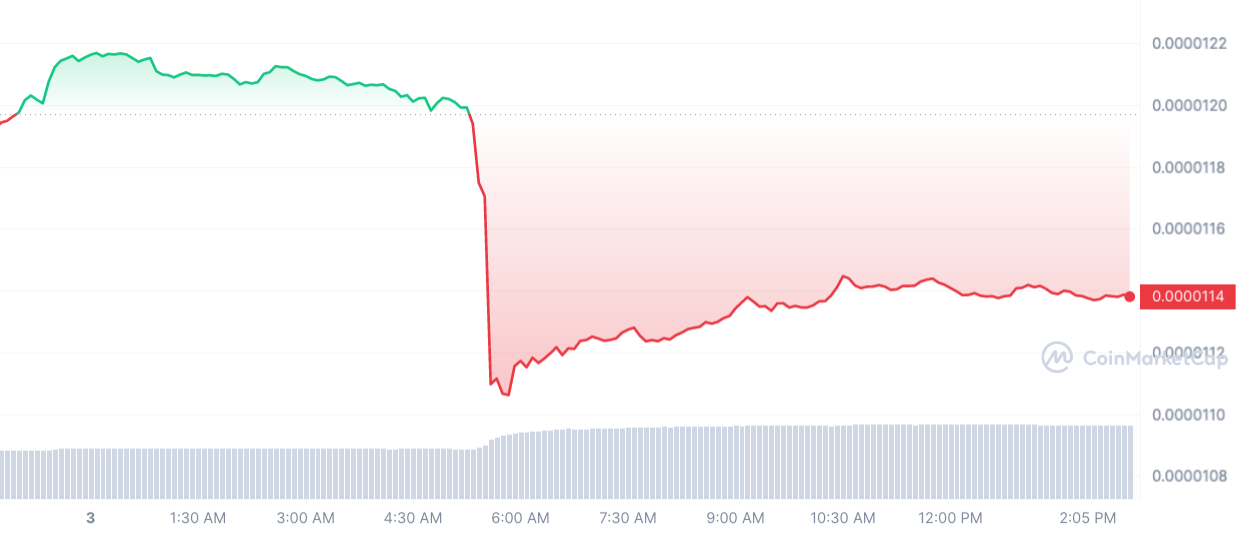 Despite the fact that the price of Shiba Inu token managed to further recover some of its losses, it did not manage to return above the key mark of $0.000012. As reported earlier by U.Today, a large number of investors, about 100,000 addresses, bought SHIB around that price. Thus, now they suffer losses, which increases the pressure on the price and may provoke further selling.
At the same time, another 5.37 trillion Shiba Inu tokens remain in the Voyager wallet, with an equivalent value of $61 million. After USDC and Ethereum (ETH), SHIB is the largest position of the bankrupt crypto broker, and it is the one it sells the most.
It is unknown how long the sale organized by Voyager will last. However, if the decision is made to get rid of the remaining trillions of SHIB in the near future, the price action could lock many more investors into unprofitable positions.