Burn rate sees recovery
Shiba Inu (SHIB) is currently seeing massive and parabolic growth in its burn rate as this metric jumped by 30,940% at the time of writing, per data from Shibburn. According to this data, a total of 2,254,093,318 SHIB tokens were sent to dead wallets overnight, a response from the parabolic growth in the total transactions being experienced within the Shiba Inu ecosystem.
Per the data showcased, two major addresses stood out with respect to the transactions they carried out. The first was used to burn 2,005,265,274 SHIB tokens about 15 hours ago, while 246,743,138 were burnt by another address about 20 hours ago.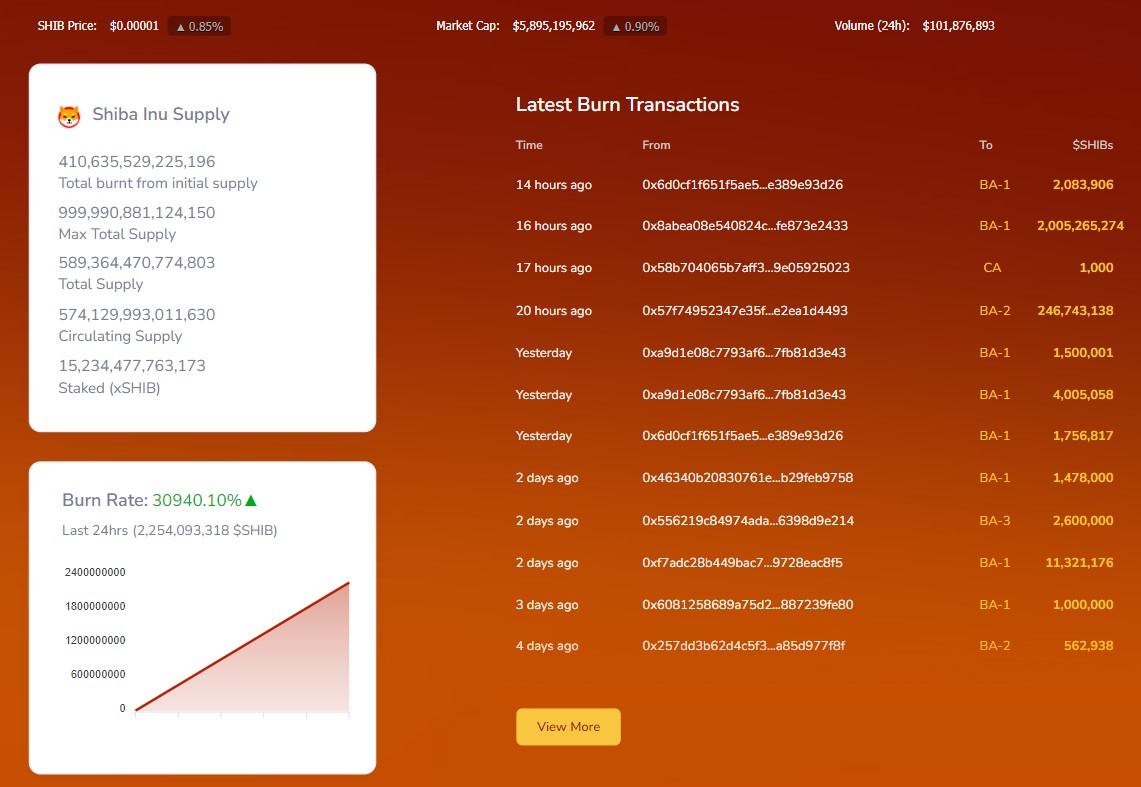 There is no indication from the analytics platform whether or not these addresses are linked to the Shiba Inu team.
SHIB price response
Shiba Inu is currently wriggling away from its accrued losses over the past few days. At the time of writing, the meme coin is changing hands at a price of $0.00000997, up by 0.90% over the past 24 hours.
At the current price level, SHIB is still down by more than 4% for the week; however, the current positive metrics in the SHIB burn rate can ultimately help refuel the growth in the price of SHIB in the near term. The token has a high propensity for volatility and, as such, can pick up on this positive metric to chart its new growth course.
The Shibarium influence
Shiba Inu is also benefiting from the growing influence and the positive sentiment surrounding Shibarium. The Layer 2 protocol has continued to print new milestones, including growth in the number of users on its Puppynet testnet.
Shibarium is designed to be an ultimate game changer that will place Shiba Inu in the spotlight as a smart contract hub. The token is going to benefit from this push in the long term as massive accumulations are already taking place.