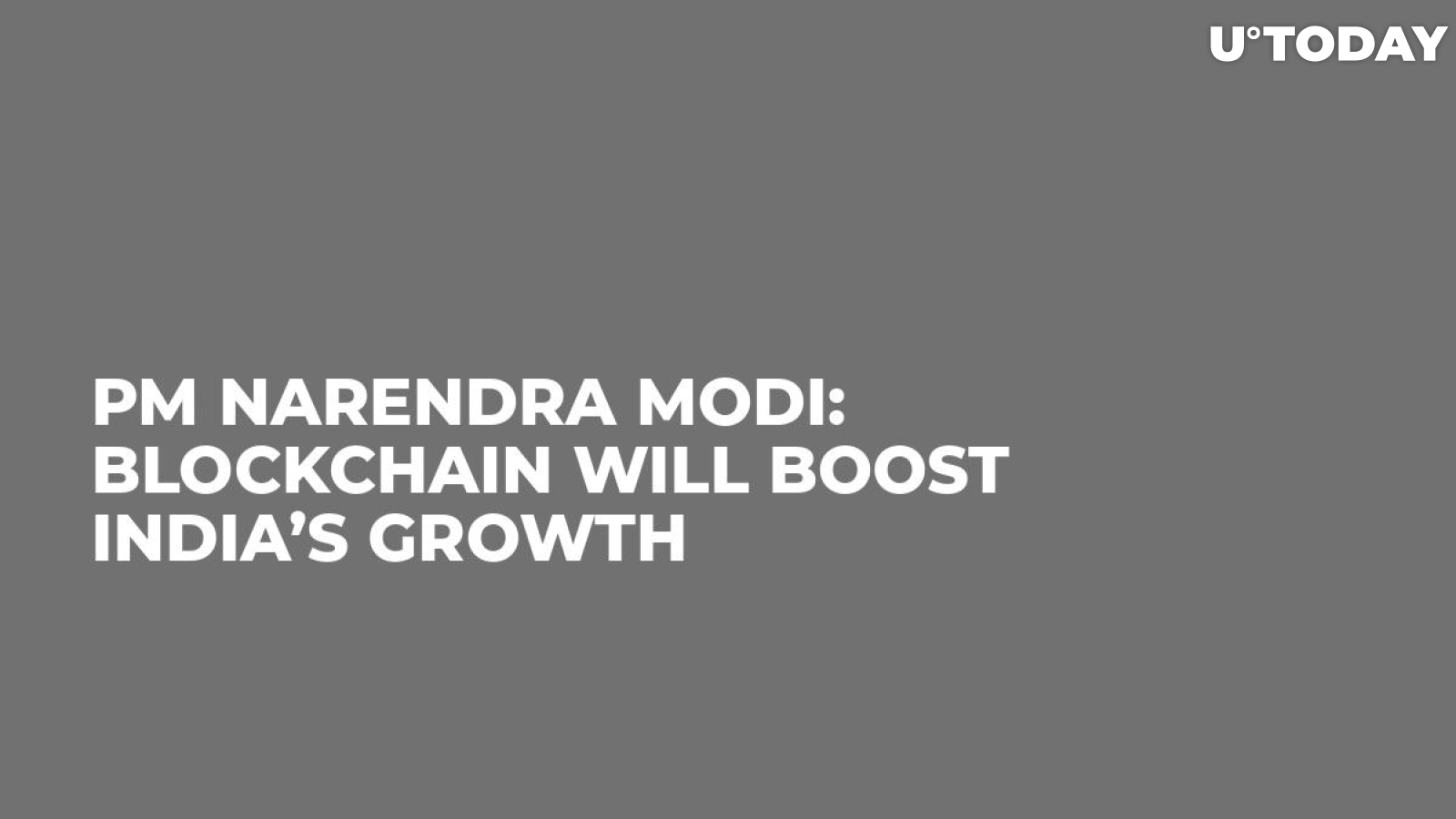 Cover image via U.Today
India's Prime Minister Narendra Modi has recently stated that Blockchain, along with other state-of-the-art technologies (AI, big data, IoT and machine learning) will serve as a catalyst for the country's growth, Times of India reports. While many fear that rapid technological progress will kill their jobs, Modi is certain that the upcoming fourth industrial revolution will actually create even more opportunities. India, according to Modi, is on track to become a global tech hub.

Still, the Reserve Bank of India (RBI) is yet to lift its infamous crypto ban. Back in September, Zebpay, one of the leading local platforms for trading digital assets, halted its exchange services due to the ongoing crackdown on cryptocurrencies.