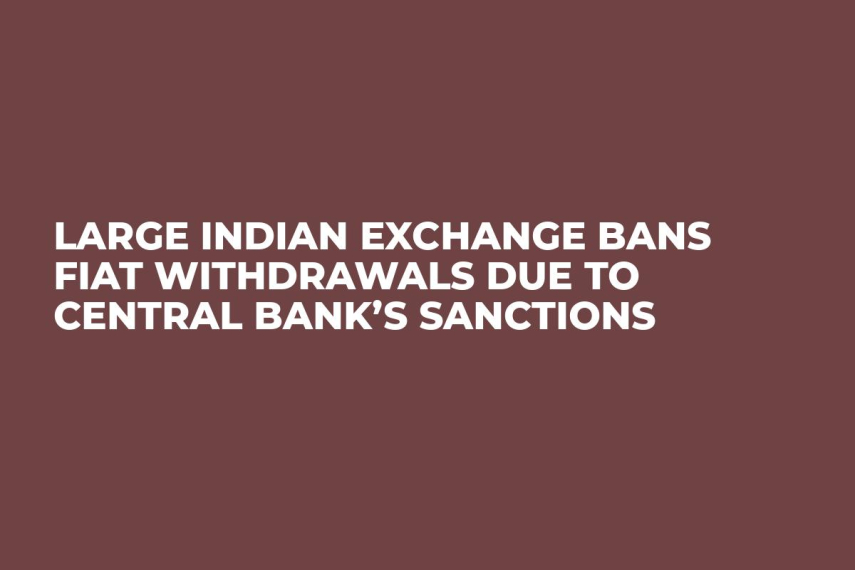 Cover image via U.Today
Wednesday, July 4, crypto trading company and wallet Zebpay is preparing to shut down all withdrawals in Indian rupee (INR) for clients. This is a response to the order of the Reserve Bank of India (RBI) to banks to stop servicing digital currency businesses.
The RBI's ban
In early April, the country's central bank released a guideline to all financial institutions to stop providing services to any companies working with digital assets.
The deadline is this Thursday. Even the numerous attempts to struggle RBI and its decision in court made no change. The blockade on the local crypto exchanges is still to be imposed.
Zebpay warning in June
Last month the exchange issued a warning to its customers regarding the possible ban of fiat operations, thus surging them to take out their fiat funds. Currently, Zebpay still accepts withdrawal requests through its mobile app. But it is highly doubtful that it will continue to do so after the RBI bans becomes effective.
The hope is still alive
However, the local crypto community still hopes that the regulators will implement the promised regulatory measures and legalize the digital currency sector.
The secretary of Economic Affairs Department Subash Chandra recently mentioned in an interview that his ministry is about to develop crypto regulations that would benefit India and the crypto community.