Blockchain protocol Orbs leverages proof of stake (PoS) systems for massive adoption of decentralized solutions. Now, the holders of its ORBS token can benefit from its price fluctuations on FTX exchange.
Leading exchange FTX lists ORBS token
According to the joint official announcement by FTX exchange and Orbs Protocol, the ORBS token has been added to FTX's spot and futures sections.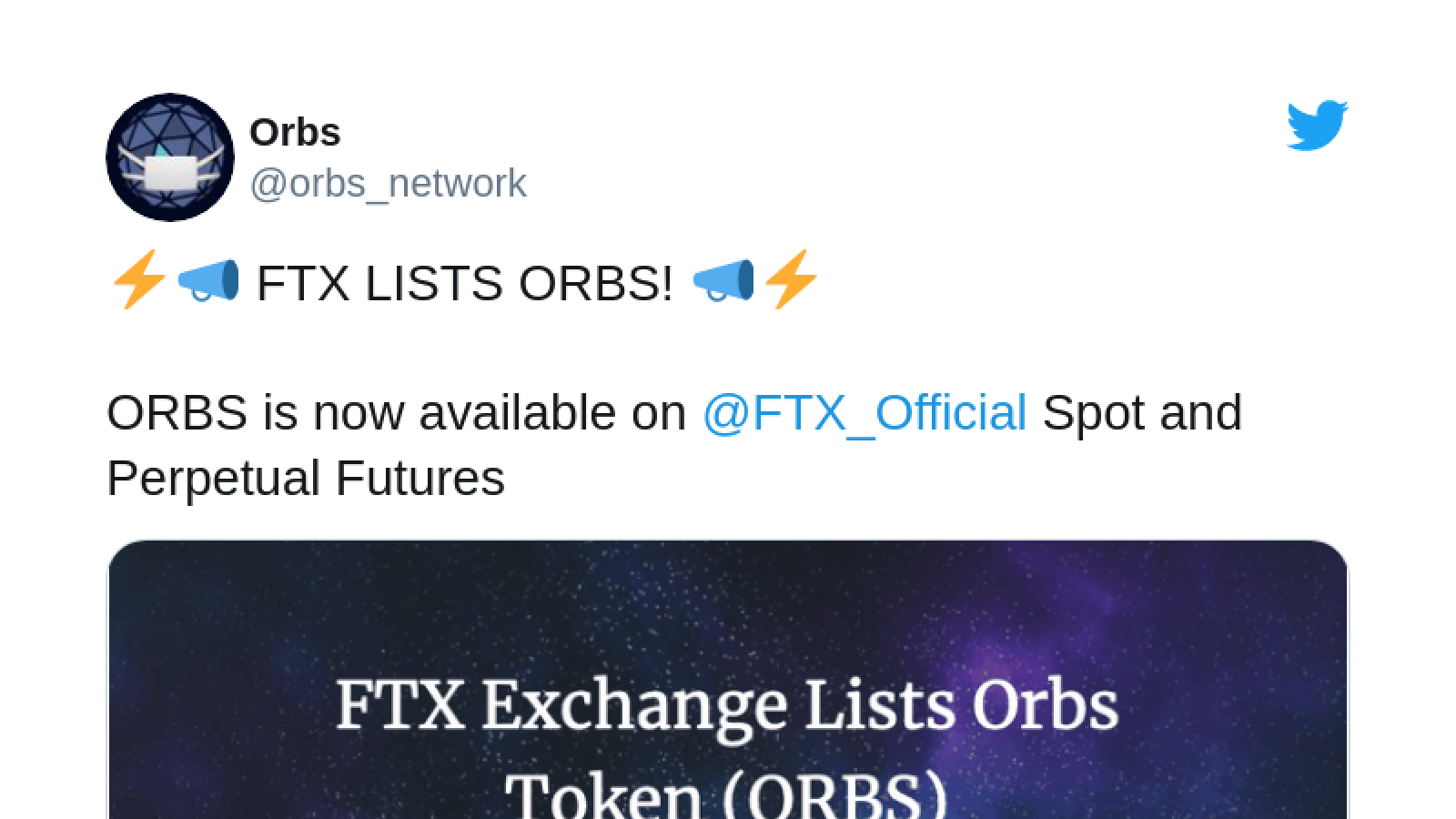 Starting from April 2, 2021, three positions with ORBS token are available: namely, ORBS/BTC, ORBS/USD and ORBS-PERP.
This release expands the ORBS listing campaign; recently, the token was listed on KuCoin, the flagship centralized exchange. FTX listing provides ORBS enthusiasts with the ability to trade the ORBS token with leverage. Also, the listing against the flagship crypto, Bitcoin (BTC), and the largest stablecoin, U.S. Dollar Tether, will bring a massive influx of liquidity.
As covered by U.Today previously, Sam Bankman-Fried's FTX made headlines by securing the right to rename the Miami Heat's American Airlines Arena to the FTX Arena for the next 19 years.
A total of $135 million was reportedly paid by the exchange team for this huge promo.
Liquidity Nexus to erase barriers between CeFi and DeFi
ORBS listing campaign is accompanied by a massive DeFi-focused release for Orbs Protocol. Its integral product, Liquidity Nexus, is designed to bridge the most profitable strategies from the CeFi and DeFi segments.
For DeFi newbies, it significantly improves the experience of "yield farming." To stress the interest the community shows in Liquidity Nexus, Orbs is teaming up with major DeFi players to launch a next-gen DeFi accelerator.
Last but not least, ORBS token staking is added by Bithumb and Moonstake services.