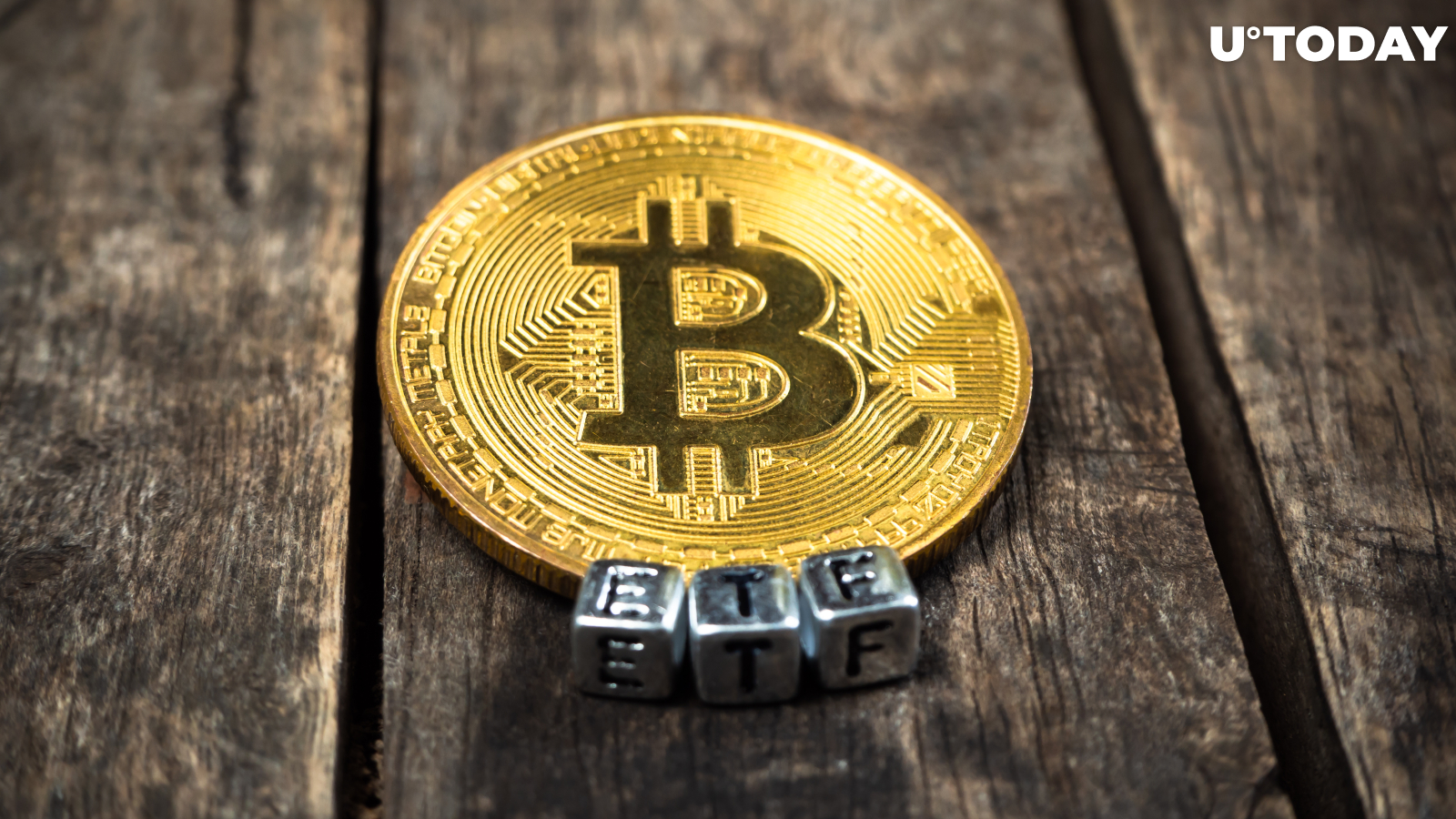 Cover image via stock.adobe.com
Mike Novogratz's Galaxy Digital has filed with the U.S. Securities and Exchange Commission to launch a Bitcoin exchange-traded fund.
If approved, it will trade on the NYSE Arca exchange. The value of the shares will be based on the Bloomberg Galaxy Bitcoin Index that includes several pricing sources, according to the filing:
Galaxy Bitcoin ETF (the "Trust") is an exchange-traded fund that issues common shares of beneficial interest (the "Shares") that trade on NYSE Arca, Inc. (the "Exchange"). The Trust's investment objective is to reflect the performance of the Bloomberg Galaxy bitcoin Index (the "Index"), less the Trust's expenses and other liabilities. In seeking to achieve its investment objective, the Trust will hold bitcoin and will value its Shares daily based on the value of the Index, which is calculated based on data from bitcoin pricing sources selected by Bloomberg Index Services Limited (the "Index Provider").
The filing cites a disruption of the internet, amendments to the Bitcoin network, a permanent fork and the cryptocurrency's extreme volatility among possible risk factors associated with the ETF.
Novogratz's cryptocurrency-oriented merchant bank started trading on Toronto's TSX Venture Exchange back in August 2018.
The Bitcoin ETF approval queue
Earlier this year, a slew of major players submitted their Bitcoin ETF proposals to the SEC. Their growing list includes Anthony Scaramucci's SkyBridge Capital, Fidelity Investments, New York Digital Investment, Group WisdomTree Investments, and Van Eck Global. There are currently nine active applications.
The regulator has already begun reviewing the proposals of WisdomTree and Van Eck. The final deadline for VanEck's ETF application is set for Nov. 10.
As reported by U.Today, leading crypto money management firm Grayscale recently confirmed that it was seeking the SEC's blessing to convert its flagship Bitcoin trust into an ETF.
The Purpose Bitcoin ETF, the very first Bitcoin ETF in the world, was launched in Canada this February to much fanfare. Its massive debut and unprecedented streak of inflows are pushing more companies to compete for approval in the U.S.
In a recent Forbes interview, SEC Commissioner Hester Peirce reiterated that the U.S. was long overdue on approving such a product:
My view has been that we're overdue on approving one of these things.