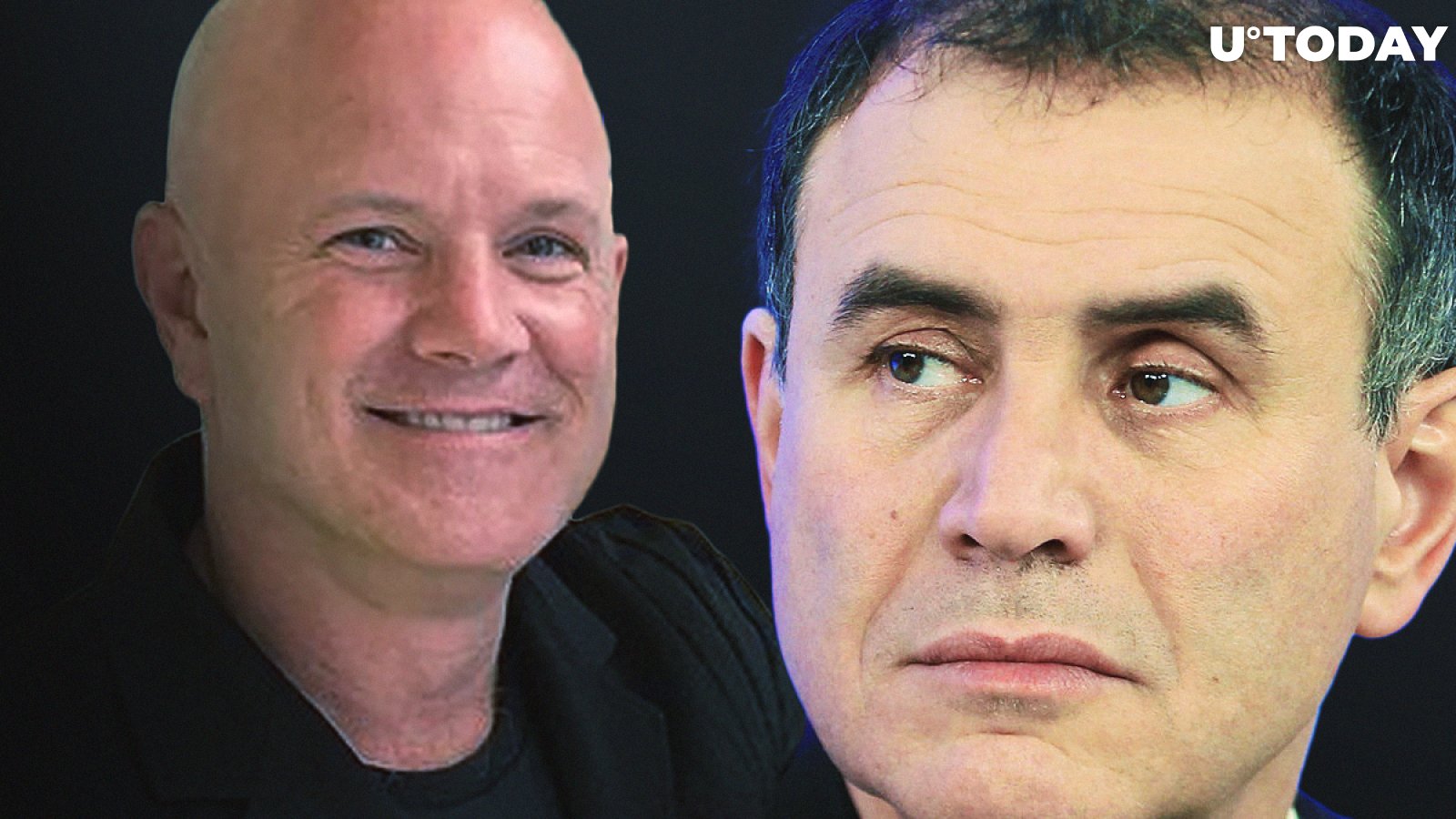 Cover image via en.wikipedia.org
Galaxy Digital CEO Mike Novogratz gleefully took to Twitter to announce that he had won his bet against unabashed crypto critic Nouriel Roubini. Bitcoin (BTC) was still above the $6,000 level on Nov. 25.
Well, I had hoped to win this bet by more than 1k but I'll take it. ?. Nouriel Roubini and Michael Novogratz battle over bitcoin and crypto https://t.co/ENB8VHckvM

— Michael Novogratz (@novogratz) December 25, 2019
A Christmas gift for Dr. Doom
Novogratz and Roubini duked it out over the future of Bitcoin during the SALT 2019 conference that took place in May when Bitcoin was trading at about $6,000. Novogratz decided to challenge Dr. Doom to a bet.
"If at Christmastime it's above $6,000, you have to wear a shirt that says, 'I love bitcoin.' If it's not, I will wear a T-shirt saying, 'Nouriel was right.'"
However, Roubini never publicly accepted the bet, which means that he will not wear that "I love Bitcoin" T-shirt after all now that Novogratz won his bet. In fact, he even stated that he didn't care about the future of Bitcoin despite competing with gold bug Peter Schiff for the biggest number of insults hurled at the first cryptocurrency. Roubini, who rose to prominence for predicting the 2008 financial crisis, called Bitcoin the "mother of all scams" and "the biggest bubble in history."
A bitter-sweet win
Novogratz is still seemingly unsatisfied by the price performance of Bitcoin based on his tweet. He said that he hoped to win his bet by more than $1,000. At press time, Bitcoin is trading at $7,191.30, CoinStats data shows.
In late November, when the price of Bitcoin tanked below the $6,500 level, he said that he liked it more above $10,000. After its remarkable price performance in Q2, Bitcoin endured a series of painful corrections. That said, it has greatly outperformed the S&P 500 and gold in 2019.
On this Christmas Day, BTC remained relatively calm. To put this into perspective, it was sitting at $3,700 in 2018 and $14,000 in 2017.