The cryptocurrency market is gaining popularity, in addition to the well-known Bitcoin, and there is a wide variety of other virtual currencies. The advantage is inexpensive cost and instability, which gives users greater interest in trade.
On this basis, special apps are created that allow you to monitor the selected cryptocurrencies, as well as enter into various deals with them.
Cryptocurrency trading and mobile apps
Nowadays, cryptocurrency trading has become an essential way of making money for many people. However, it has its limitations: in particular, the need to control the rate of digital assets.
Not every crypto exchange boasts rich functionality for such features. In order to start trading cryptocurrency, there are a number of mobile apps, both on iOS and Android. They are very important for traders who are often on the road, like to check quotes and manage funds without any restrictions.
While choosing a platform for trading, it is always important to consider the availability of a mobile version, as it will allow you to get rid of an asset or, on the contrary, buy it at once.
The functionality of mobile apps, as a rule, is not too different from the web version. The cryptocurrency trading program is also provided with a quotation schedule, the ability to deposit/withdraw funds from the balance, make an order to buy or sell.
In order to start trading cryptocurrency from your device, usually, it is only needed to download an app from the App Store or Google Play, install it on your smartphone, and then log in to your account.
It is also worth mentioning the two-factor authentication system, which is likely to be required to verify identity. One needs to enter an SMS code from the associated phone number or confirm it with an e-mail.
For cryptocurrency trading, there are several mobile apps that can be called the best. In this regard, let's analyze them in order to choose the most appropriate one for you.
Binance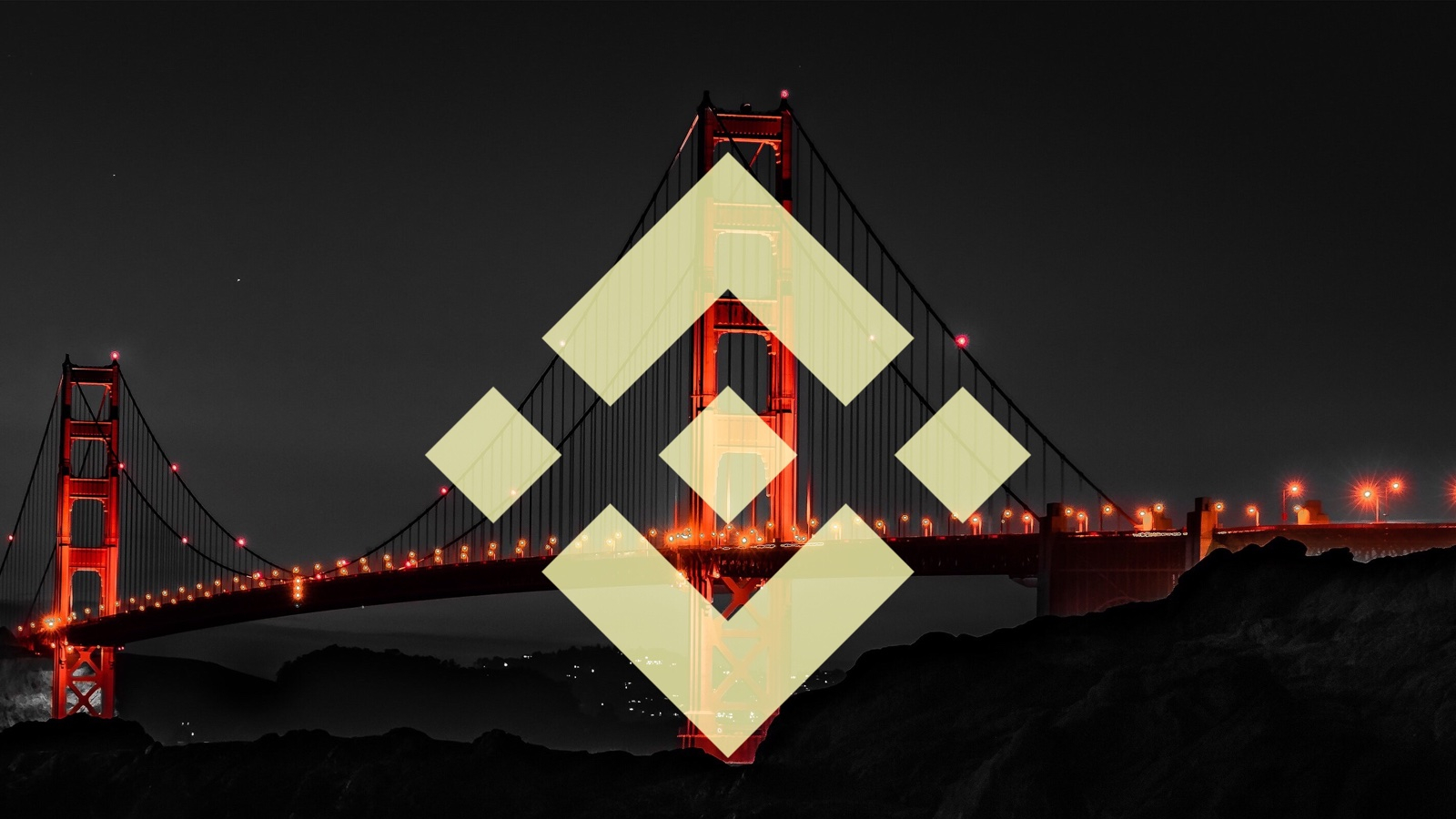 This is one of the largest crypto exchanges in the world. It ranks second with a capitalization of $2.1 billion. Binance is increasingly preferred by many users around the world, both experienced and beginners. The trading volume is high, and it is growing rapidly, which allows you to carry out fast transactions.
The platform is stable and has a friendly interface. Its desktop application is also very high quality. In addition, there is also a mobile version, both for IOS and Android. It is a perfect solution for those who have an iPhone, iPad or Mac.
The application interface is simple and straightforward: currency pairs and cryptocurrency rates are grouped on a separate tab. You can simply buy or sell any coin by clicking the "Buy'' or "Sell'' buttons at the bottom of the screen.
Binance offers a wide range of virtual currencies, which only increases the popularity of the platform. There is also the local BNB token, which you use to save 50% on commissions. This is an important concession for people who trade every day. If you need an exchange for a large number of transactions, Binance may be the best choice.
Coinbase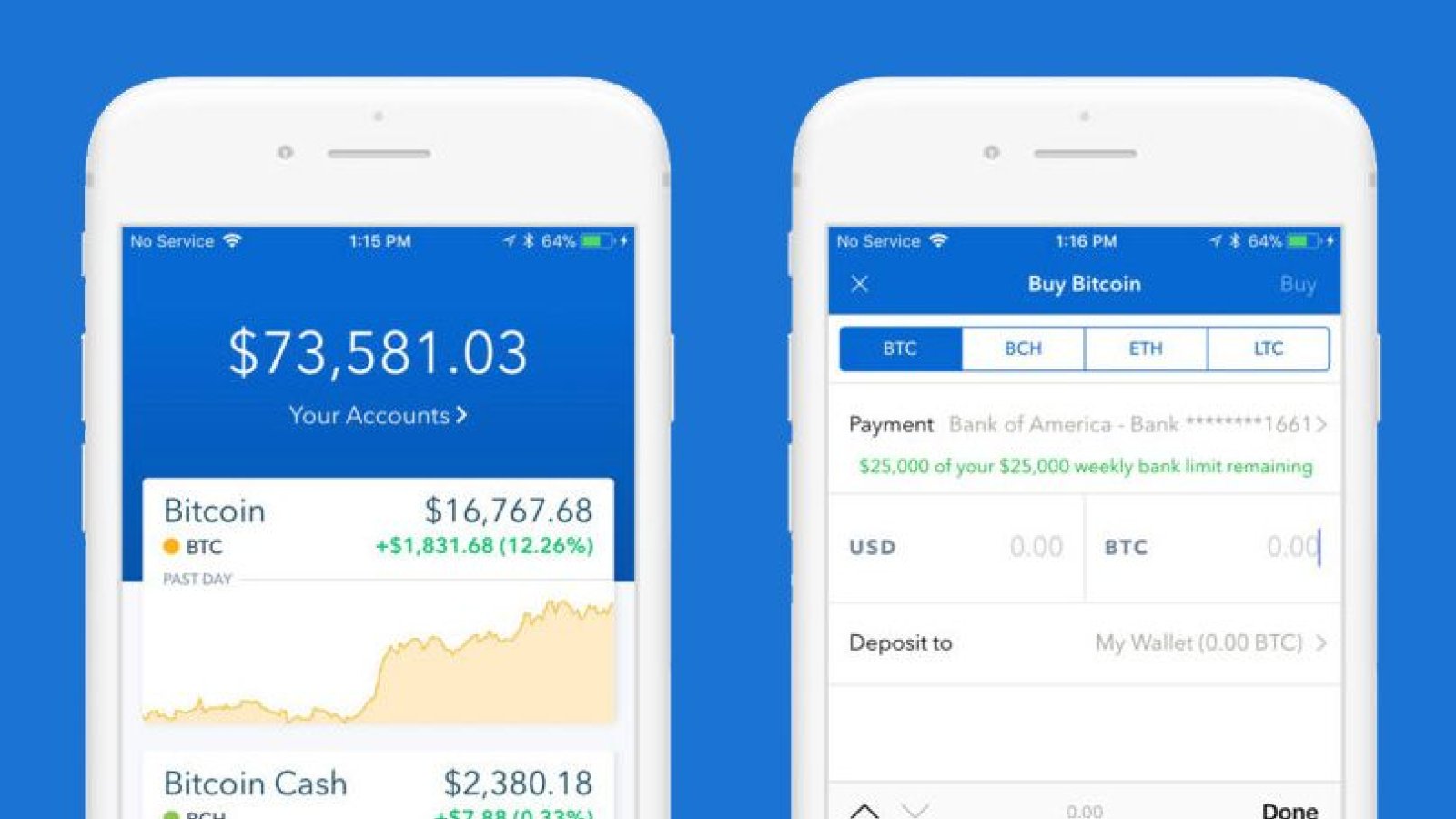 Coinbase is another popular cryptocurrency exchange with a well-deserved reputation and high trading volume. The app is built around the usual Bitcoin wallet and allows you to safely store coins. They can also be bought or sold out, using the program as a mobile tool to access trading accounts on the website.
The platform is probably one of the most popular online services for Bitcoin trading, as well as one of the most widely used wallet solutions. Based in San Francisco, Coinbase has more than 7 million users worldwide.
However, the Coinbase mobile app for smartphones offers an even more diverse set of functions besides those available on the website.The application works with iOS and Android devices and you can easily and quickly perform operations with Bitcoin. In addition to BTC, it also offers investors the opportunity to purchase Ethereum and Litecoin.
Coinbase allows investors to buy cryptocurrency through credit cards or by direct bank transfer. Payment methods can be saved for future use, simplifying the trading process. The functionality of the application does not have all the capabilities that competitors have. But the mobile version of Coinbase is extremely simple and easy to use. It is often recommended for beginners.
For those who need to trade at short rates and in a variety of currency pairs, the Coinbase application will be indispensable.
Blockfolio
Developed as an accounting program, Blockfolio allows you to track all changes in the value of digital assets, getting reliable information about them.
In fact, Blockfolio is the most convenient application for today, allowing access to price tracking. Currently, the service is the most popular application of its kind, enabling one to fully monitor the status of a cryptocurrency portfolio. Today, there is a situation where users simultaneously have investments in different coins.
For example, you bought several coins on the Binance exchange, however, there are also coins on Bittrex. Part of the funds you keep on the exchange, and some on the wallet. And a few more coins are on separate wallets. Immediately the question arises: how can you keep track of all this online, from one place, to control your entire cryptocurrency portfolio? It is not possible to cope without help from a huge amount of such information. Here is where Blockfolio's services come to the rescue.
The functionality of the application is maximally simplified and requires the client to only add the desired cryptocurrency to the list, after which a user receives data on all changes in the value of coins. At the same time, the interface of the program allows configuring the parameters of the output information in order to make its receipt simple and easily perceived.
Blockfolio is one of the most preferable tools for price tracking. It can display current prices by displaying push notifications on the smartphone screen as soon as the currency reaches a predetermined level, increasing the reaction rate for making trading decisions.
Using the application allows to repeatedly reduce the amount of time required for the organization of full and comprehensive control over the behavior of prices for digital currencies. Using the Blockfolio application for cryptocurrencies, there is no need to visit a large number of exchanges, tracking the dynamics of price changes. The program performs all these functions, providing the user with all the necessary information in the most convenient way. In addition, the application itself notifies the owner of increases or decreases in the price of coins, which is very convenient. It is available for both Android and iPhone. It also works on iPad.
TabTrader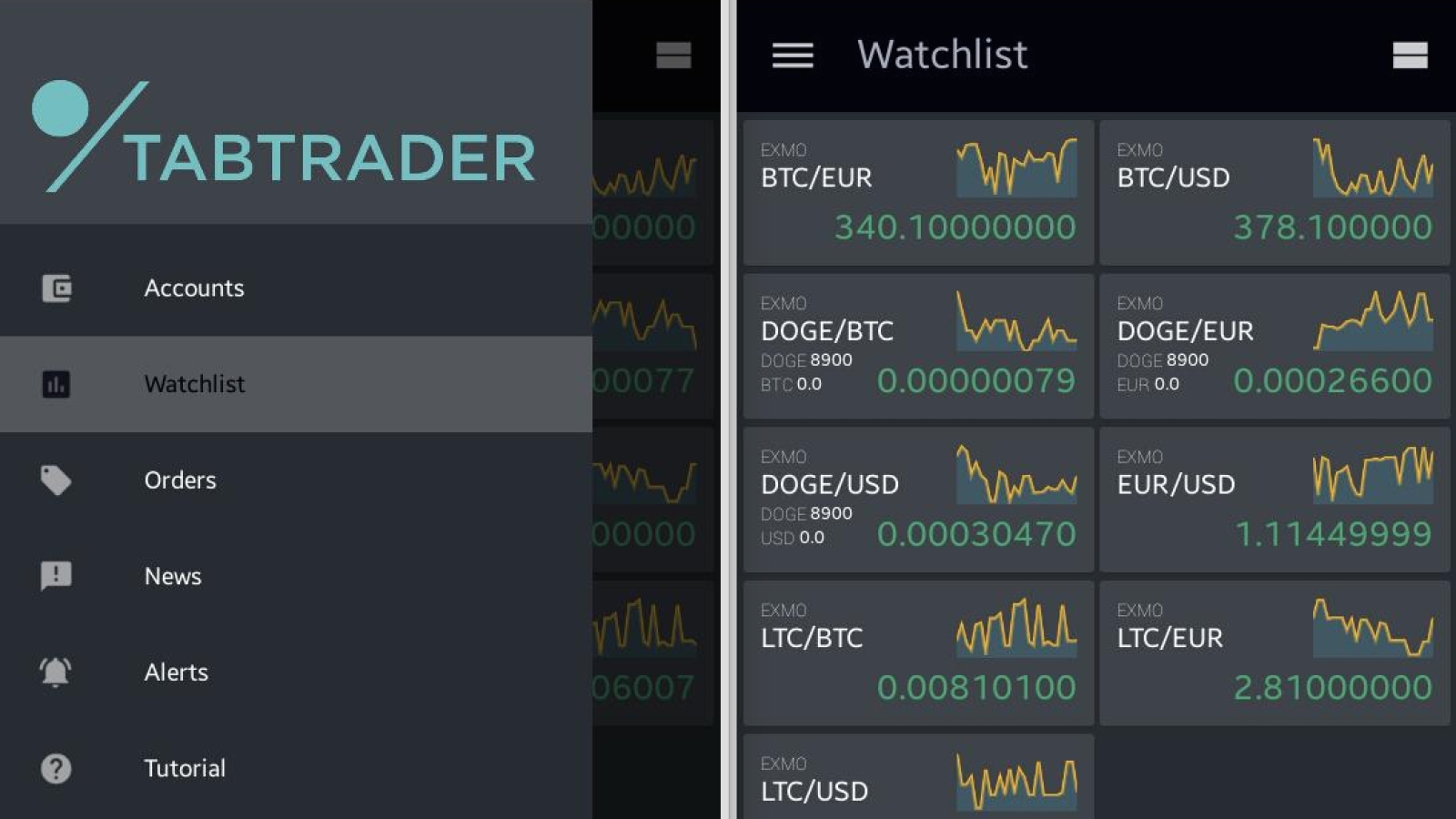 The application is designed specifically to ensure that every person who sells cryptocurrencies on exchanges can do this anytime and anywhere using a smartphone. TabTrader allows managing trading on exchanges using API keys. Thus, having accounts on several exchanges, you can connect to them and perform trading operations through the application interface. In addition, it can be used simply to analyze the prices of cryptocurrencies that interest you, and plus carry out the necessary technical analysis.
TabTrader is currently a very popular application. Almost every trader can take advantage of it, because it supports the majority of well-known cryptocurrency exchanges, and, accordingly, cryptocurrency trading pairs that are available on these exchanges. That is, if you have an account on one or several exchanges, you can trade them simultaneously through this service. Thus, TabTrader takes away the need to stay behind a computer monitor (or behind several monitors), switching from one exchange to another. Now you can carry out all trading operations anytime, anywhere, through this application.
Connecting to the exchanges is carried out through API-keys that are not entitled to withdraw funds from your account. Thus, working with TabTrader, you do not need to worry about the security of your fiat and cryptocurrency assets, as the application allows you to only trade, carry out technical and other analysis of charts. TabTrader is a kind of trading terminal for operations on the cryptocurrency market. Moreover, for the use of them, you do not need to pay anything. All the functionality of the application is completely free. There is a version for both iOS and Android.
zTrader
zTrader is a mobile client that allows users to trade on the global cryptocurrency exchanges. More than 100 altcoins are integrated here, as well as 20 trading platforms.
With the help of such a device, you can manage your accounts directly from your mobile phone, without keeping separate accounts. The software is currently available only for Android. iPhone developers are not yet released.
The application was released in 2014. Today, it is one of the most popular tools in the arsenal of a crypto trader. The success of development is based on its convenience: you do not need to have several exchanges on your phone in the case that your assets are distributed. Everything is available in one account.
It also displays the total portfolio balance, percentages, rising or falling quotes, open orders, contract history, individual quotes for each cryptocurrency, and much more.
As in most portfolio management applications, you can set the sound and vibrate settings as an alert to be triggered when the crypto course reaches a certain mark. In zTrader, this idea was developed and implemented by triggers. A trigger, in this case, denotes an action automatically performed under certain conditions.
As for self-trading, there is nothing original here – the same buy and sell orders are available, along with output capitalization data and volumes.
Cryptocurrency trading apps comparison
| | | | |
| --- | --- | --- | --- |
| Apps | Downloads | iOs/Android | Free/Charges |
| Binance | 1,000,000+ | Both | Free |
| Coinbase | 5,000,000+ | Both | Free |
| Blockfolio | 1.000,000+ | Both | Free |
| TabTrader | 500,000+ | Both | Some features are chargeable |
| zTrader | 50,000+ | Android only | Some features are chargeable |
There are many apps to help traders, however not all of them are good and safe, so you should focus on the most well-known ones and download only from reliable sources.
Before starting to use any program, it is worth reading reviews on forums in order to better understand its pros and cons. Hope you will choose the application that suits you the best!