FTSO.UK, one of the leading Flare time oracle providers, has shared information on a crucial update being implemented on Flare's Coston testnet. The consensus mechanism of the protocol is subject to change in accordance with Avalanche v.1.3.1.
Bringing new Avalanche v1.3.1 consensus to Flare
Flare's (FLR) new testnet, Coston 2, is undergoing a major technical update. Its developers introduce version v1.3.1 of Avalanche consensus to Flare's (FLR) instruments.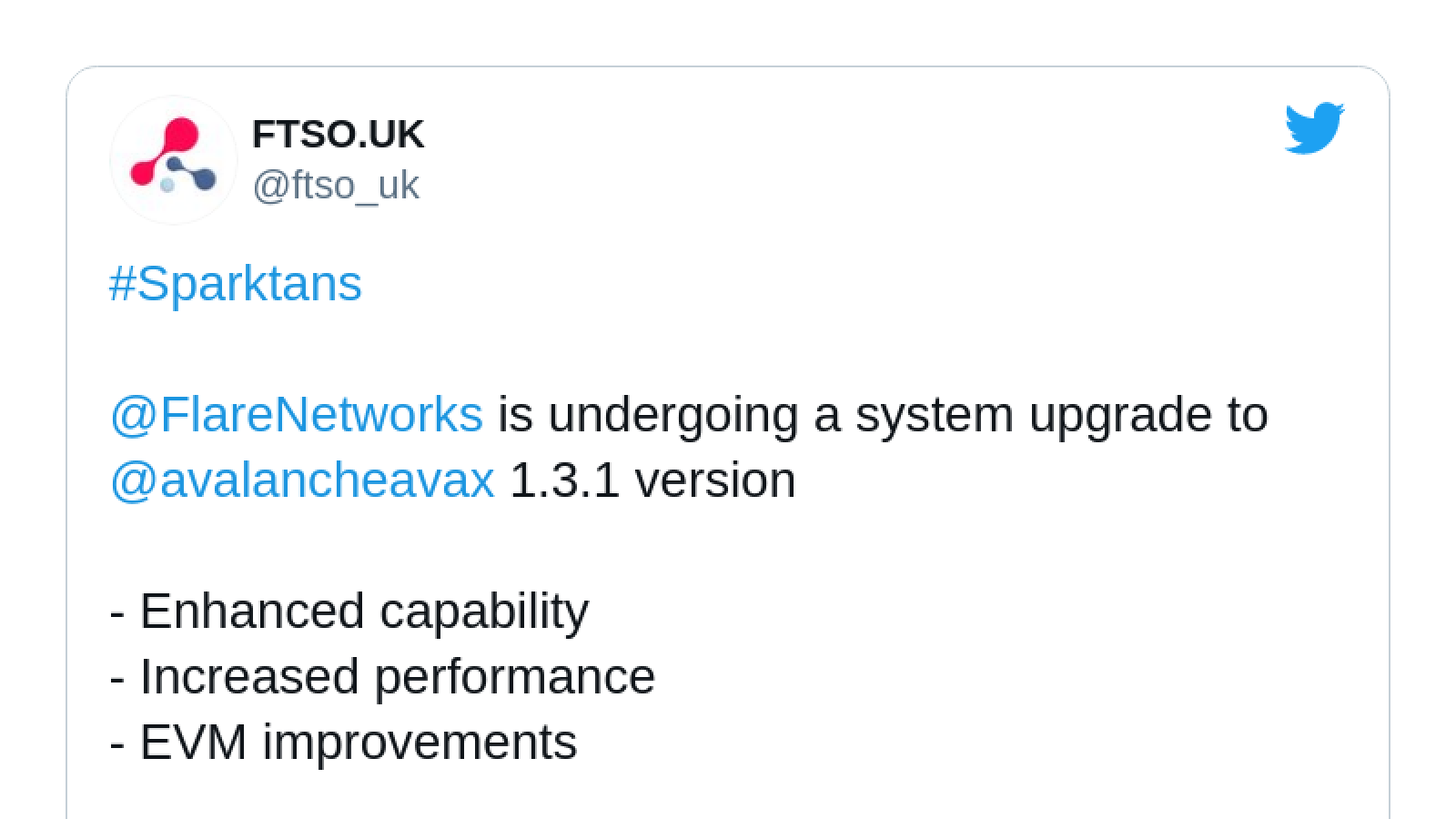 Developed by Emin Gün Sirer's Ava Labs, Avalanche (AVAX) consensus provides a technical framework for Flare's Turing-complete smart contracts environment.
The new iteration of Avalanche, version v1.3.1, will improve the capability of the Flare (FLR) system. Also, the technical performance of Flare (FLR) will be boosted by the ongoing upgrade.
Then, Flare's version of Ethereum Virtual Machine (EVM) will be updated. Full compatibility with EVM is promoted as one of Flare's "killing features."
Flare Finance new beta is live
As covered by U.Today previously, Flare Networks restarted its Coston testnet as Coston 2. Coston 1 halted in March due to synchronization issues with Metamask extension.
Meanwhile, the pioneering decentralized financial environment for Flare, Flare Finance, also activates a new version of its public beta testnet.
Today, April 12, 2021, Flare Finance launched the beta version of its decentralized exchange (DEX), the "yield farming" ecosystem, wrapping instruments for major cryptocurrencies.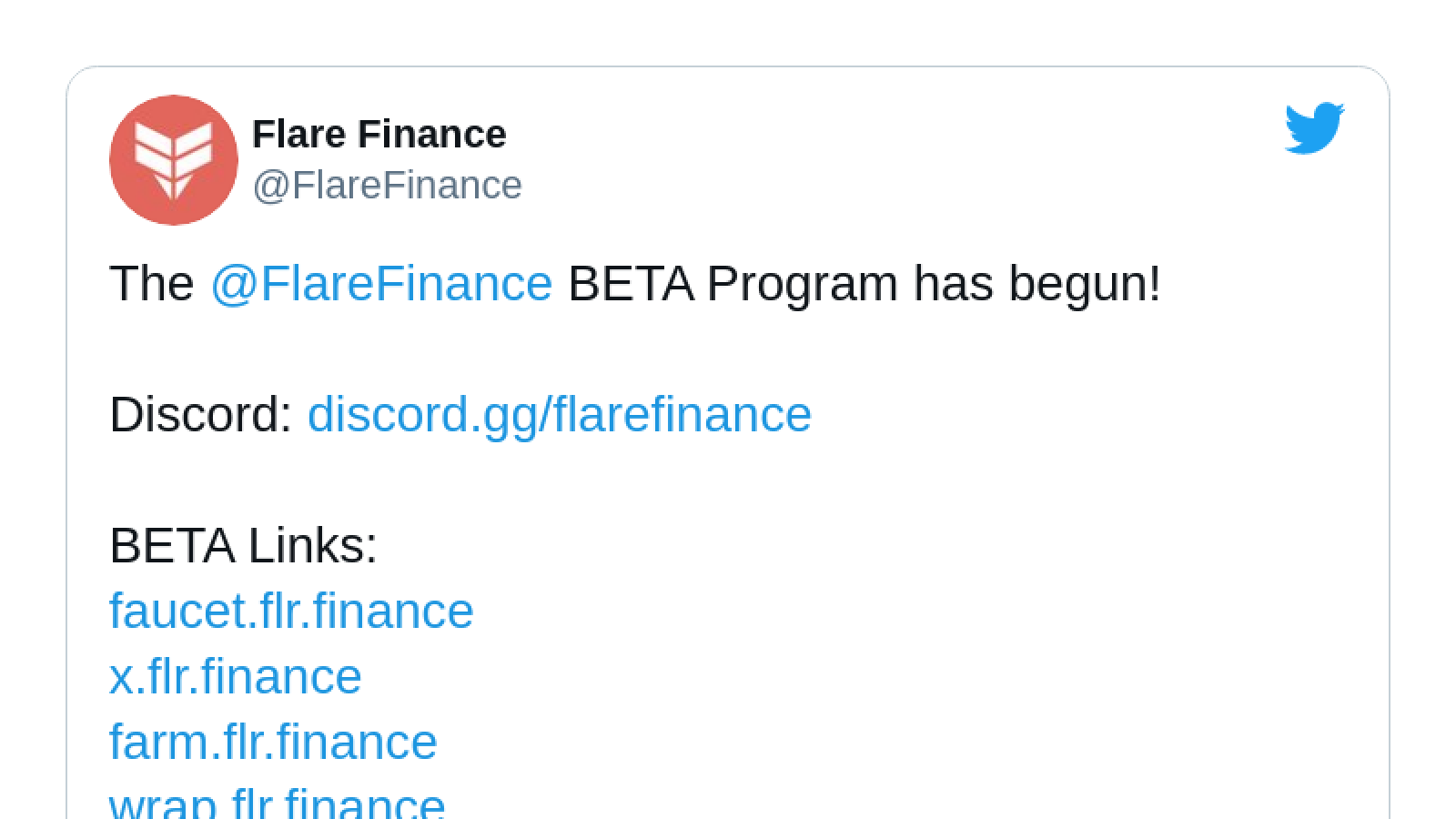 According to an official announcement shared on Twitter by the Flare Finance team, more modules will go live in the coming weeks: lending/borrowing instruments and a mining ecosystem.