We're holding our breath looking at Ethereum price fluctuations: the cryptocurrency seems to be on the verge of a breakout, but we aren't sure. Should we wait for the bearish or bullish trend? What's more likely to happen? Let's focus on technical analysis from TradingView users to get the answers.
$164 is the higher high to be broken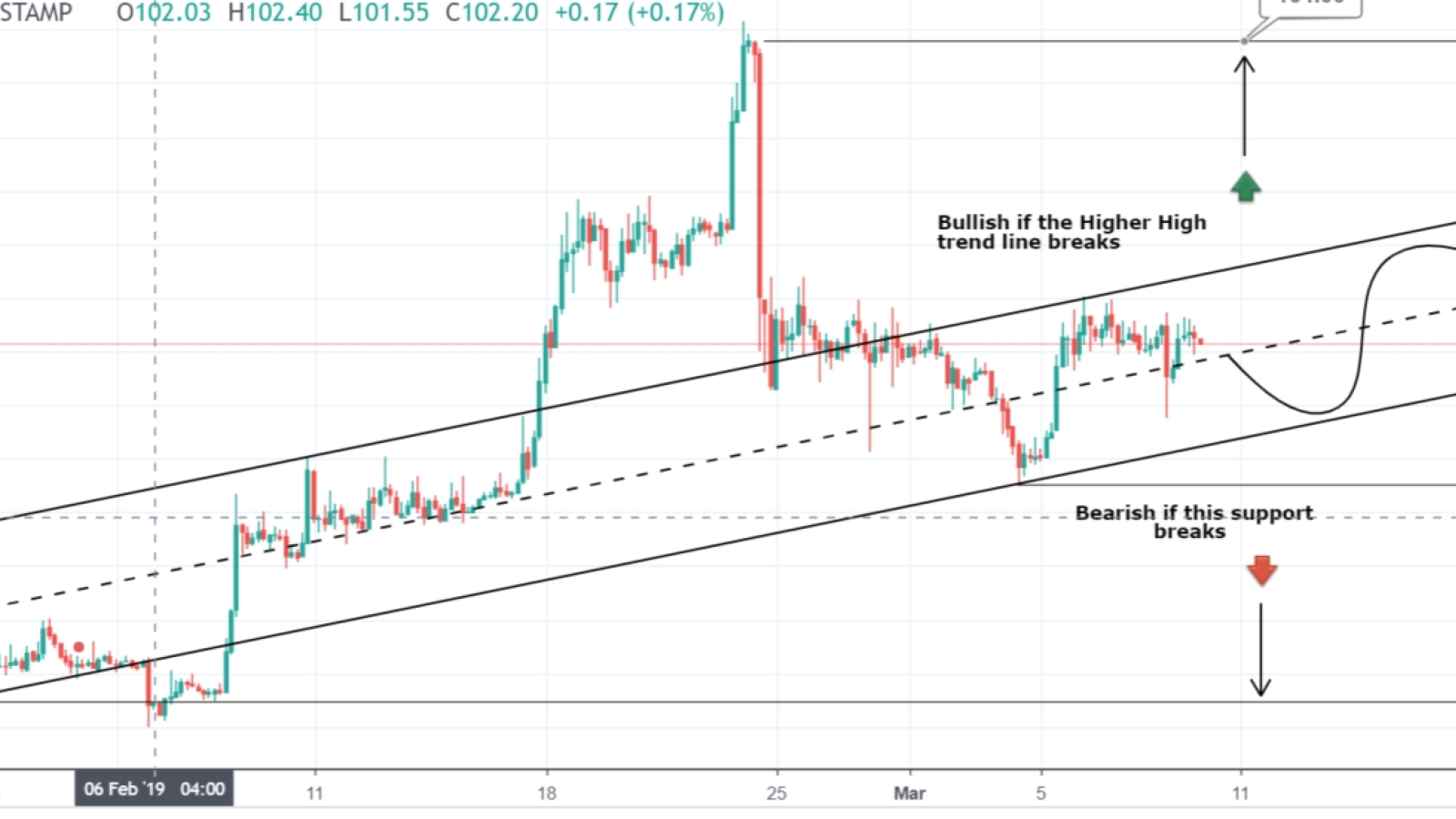 Ethereum price chart from TradingShot
The user called TradingShot has come up with a very interesting suggestion. According to his one-day analysis, Ethereum is on a bullish run: it's slowly rising inside the channel. However, signals and trends are pretty controversial. We should expect a strong bullish jump if Ethereum reaches $164 – its recent highest high achieved in February. However, if Ethereum hits the bottom (122.65 support line), it's more likely to be bearish.
ETH is through the big resistance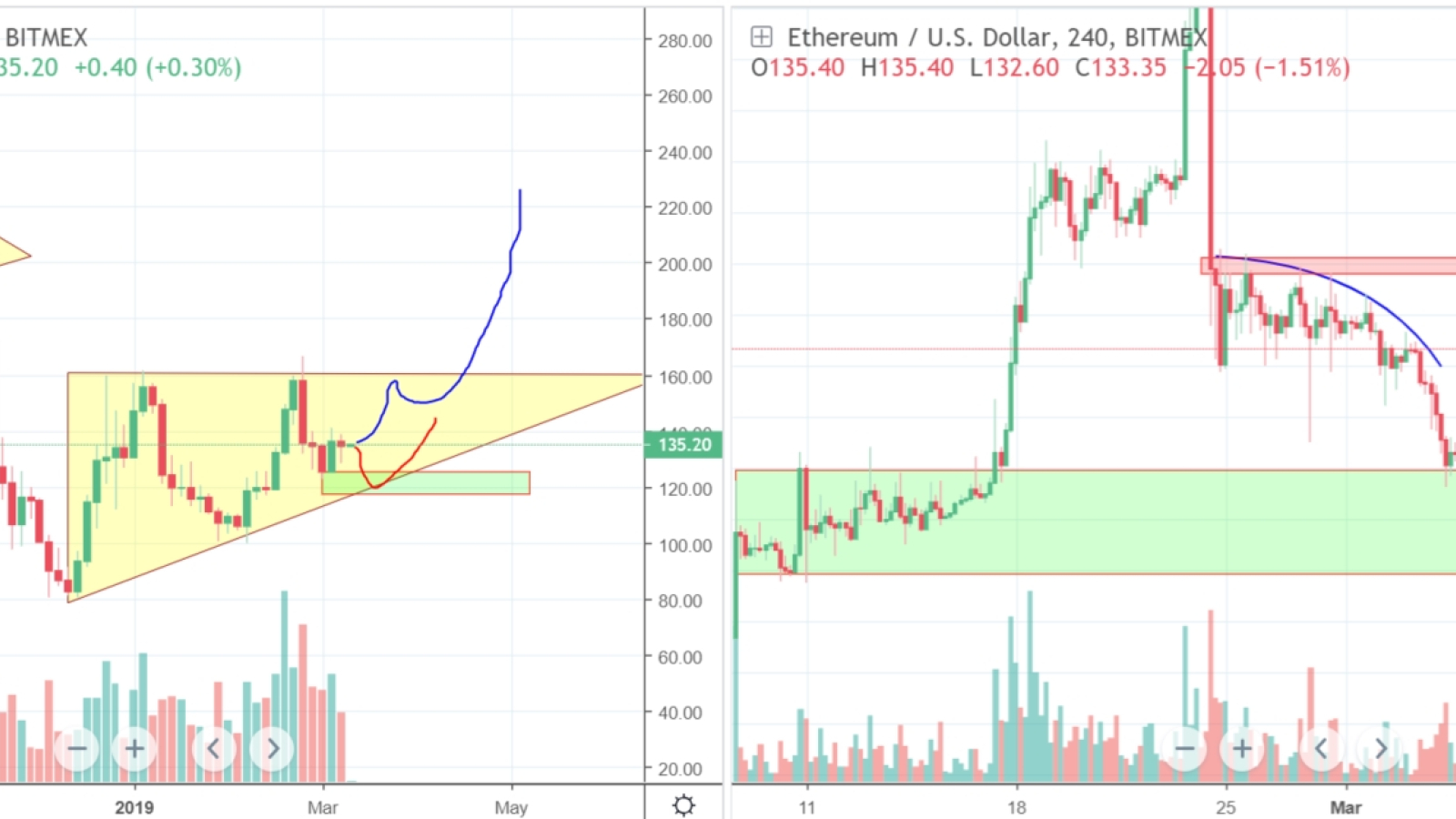 Ethereum price chart from botje11
Another proof comes from user botje11. He also says that the past weeks have been true torture for Ethereum. It dragged its feet through 140 level with sideways movement. There's been a lot of fuss around Ethereum, but it's slowly moving along the same path. Anyway, there's still a chance for a good bullish period. There have been a few bullish attempts, but bears kept selling to stop the rally.
Here's what botje11 thinks about the situation:
"I am not that confident about short term bullish movement, ETH' looks very weak at the moment. Moving below that blue curved line for days now. If we see that line break, we could see something happen again, maybe another attack of the 140ish level. Now since this 140 level has been such a big resistance level (neckline), we should see a big jump up when it breaks. If we don't see a big jump, I would be very careful with long positions."
There's room for the rally if Ethereum rises to $160 again – that will be an 80% chance of breaking out. The third touch usually signals that bulls are ruling the market. Oppositely, if Ethereum goes to the bottom and drops to $120, it might be dangerous.
However, from a short-term perspective, it's possible for Ethereum to slightly touch the bottom and drop to $115/125 – it will be a short break before attacking the $140 area.
We'll see where Ethereum goes in a week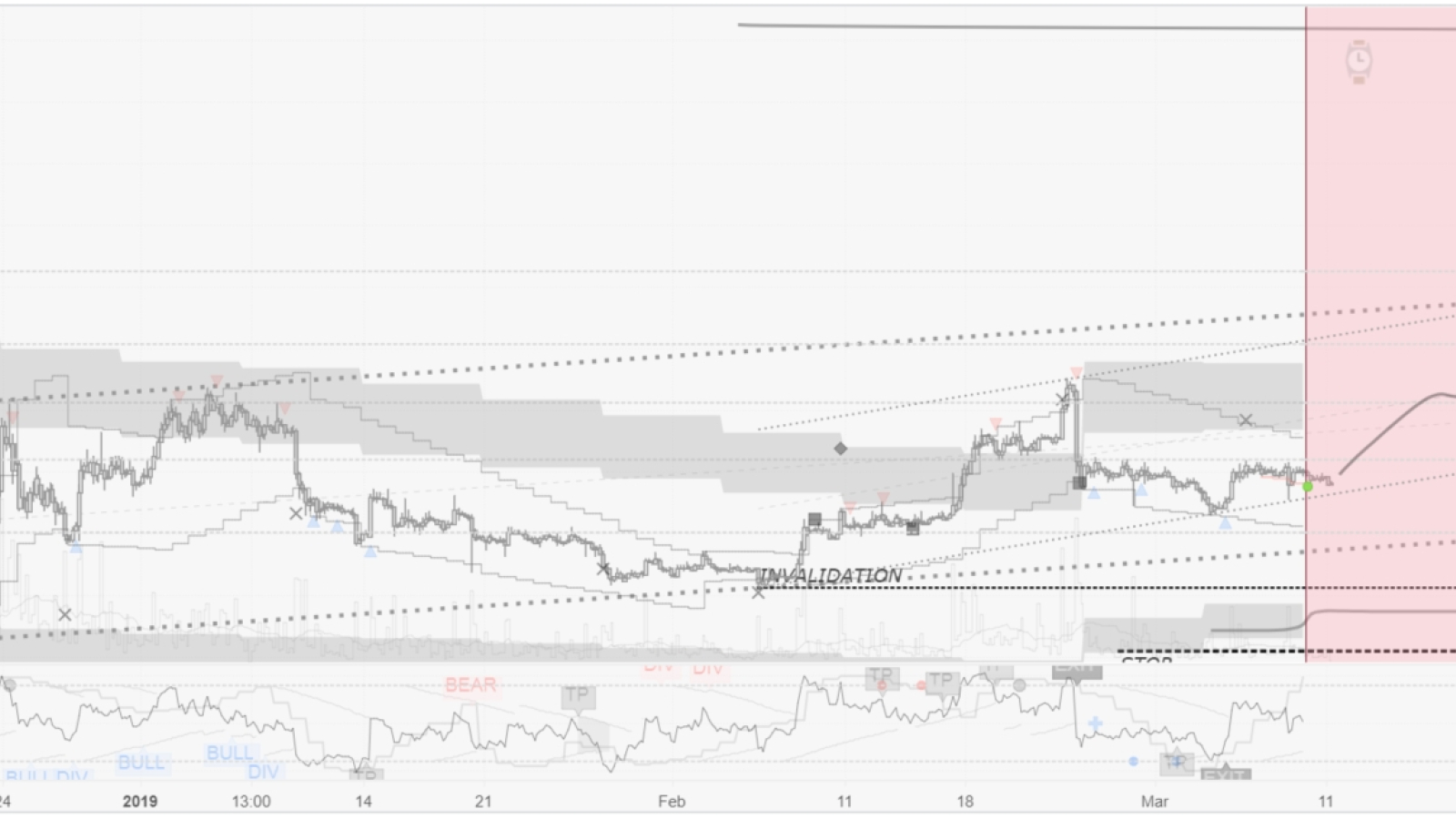 Ethereum price chart from Pro_indicators
According to this chart, there's speculation and preparation for the upcoming positive trend. Technical analysis point to upside movement. In about a week, it will be clear whether Ethereum is strong enough to fight for its place under the sun.
5th Elliot Wave is over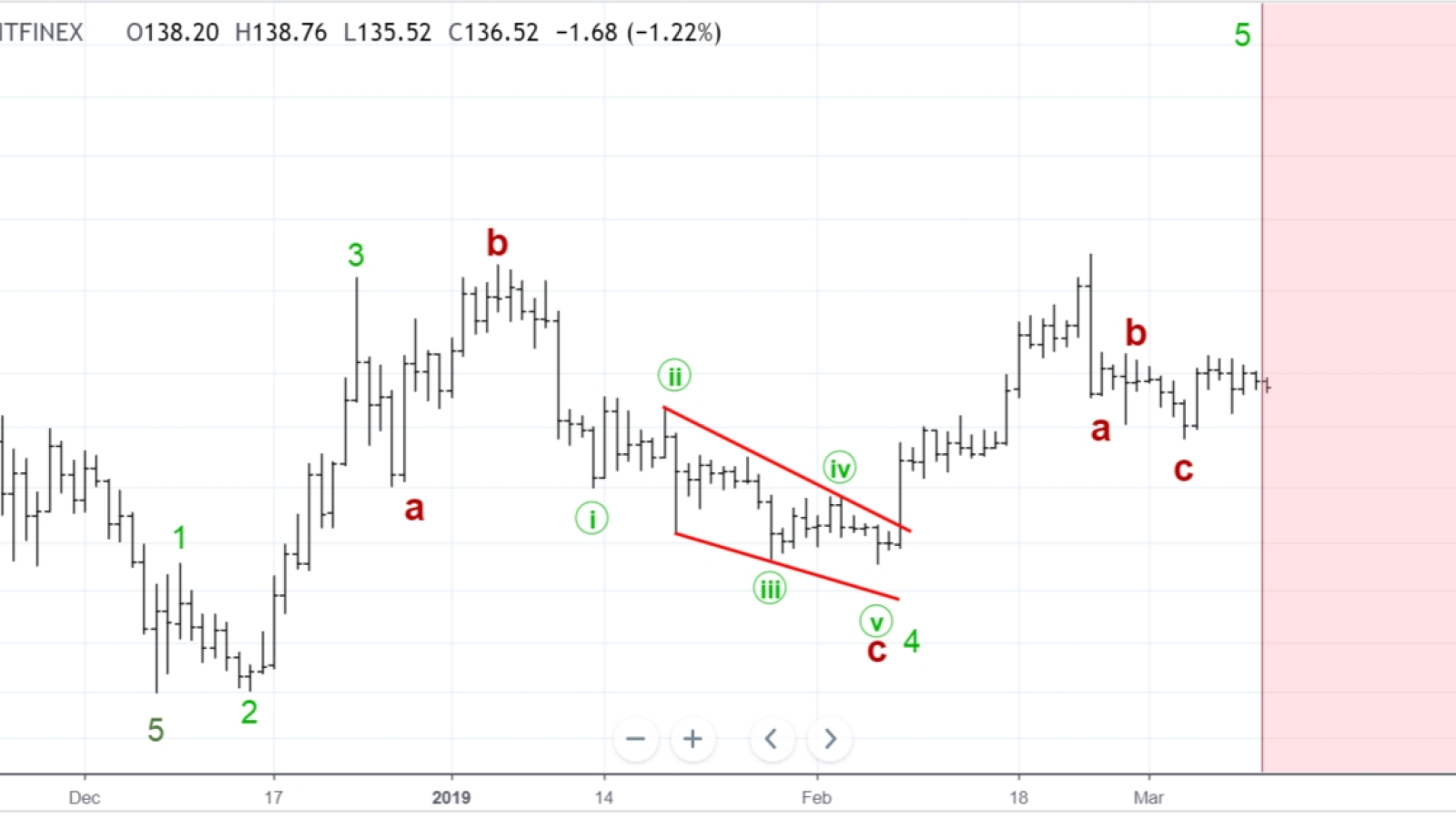 Ethereum price chart from ElliottWaveForecast
Many crypto predictions are confirmed with Elliott Wave analysis. We can see that Ethereum is finishing the 5th wave. What does it mean? We should expect a major breakout. In 2018, the 5th Elliot Wave made ETH grow by $200. This March, the profit might be lower, but it's a great opportunity to break $165 resistance and even reach $200-250 level.
Although Ethereum price predictions are based on different things, many of them boil down to one simple fact – ETH is to rise soon. Probably, the jump will be preceded by minor bottoming – that's the right time for making an investment.
Disclaimer: The opinion expressed here is not investment advice – it is provided for informational purposes only. It does not necessarily reflect the opinion of U.Today. Every investment and all trading involves risk, so you should always perform your own research prior to making decisions. We do not recommend investing money you cannot afford to lose.