Ethereum, the second-largest cryptocurrency by market cap, hit a new all-time high of $2,058 at 2:45 p.m. UTC on the Bitstamp exchange.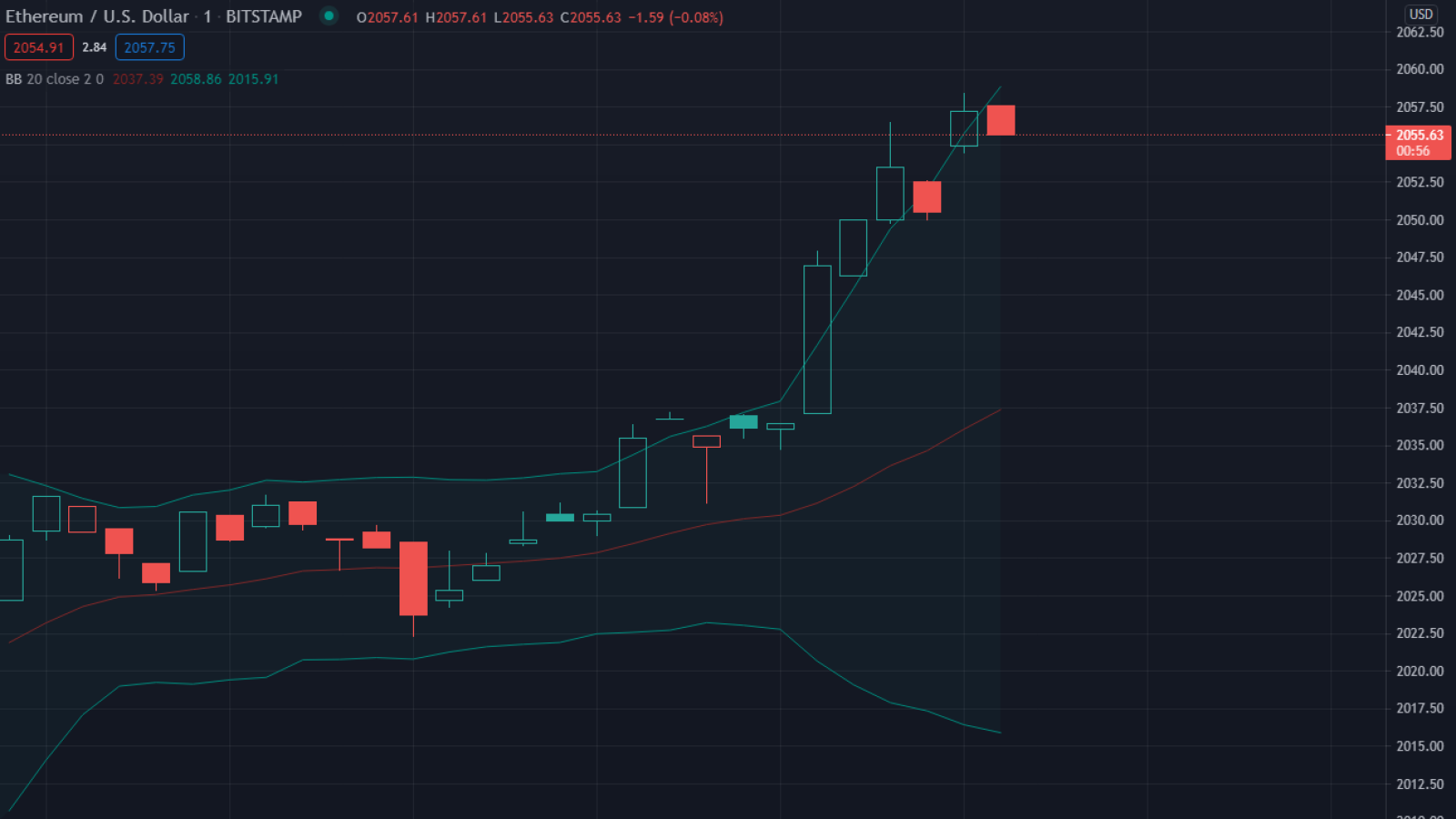 Ether hit its previous peak of $2,042 on Feb. 20. This was followed by a 37 percent correction that took place in the span of one week.
The cryptocurrency is already up 179 percent in 2021, substantially outperforming Bitcoin. The largest coin is currently flat after touching $60,000 earlier today.
Amid Ethereum's revival, Bitcoin's market dominance has now slipped to 57.5 percent—its lowest level since September 2020, according to CoinMarketCap data.
Mark Cuban gets behind Ethereum
Ether's new peak comes after it got a shoutout from Dallas Mavericks owner Mark Cuban on a new episode of "The Delphi Podcast."
The billionaire investor brought his portfolio out in the open, revealing that Ethereum accounts for 30 percent of his cryptocurrency holdings. The "Shark Tank" host—who started buying Ether four years ago—claims that smart contracts "changed everything":
What really changed everything was smart contracts. Smart contracts came along, and that created DeFi and NFTs. That's what changed the game. That's what got me excited. That's why it's a lot like the internet.
Bitcoin, according to Cuban, is "a better alternative" to gold, which is why it still constitutes the lion's share of his portfolio (60 percent).