Update: Taking into account short-term analysis, Ethereum broke resistance levels and was meeting highs every hour. However, that could not last forever. Supposedly, a small correction is needed for steady growth.
Yesterday, Ethereum could not show us steady growth. The pair got stuck in consolidation with support at 143.00 USD. At the time of writing, the price began to recover from the level of support in the area of March's last maximum.
ETH/USD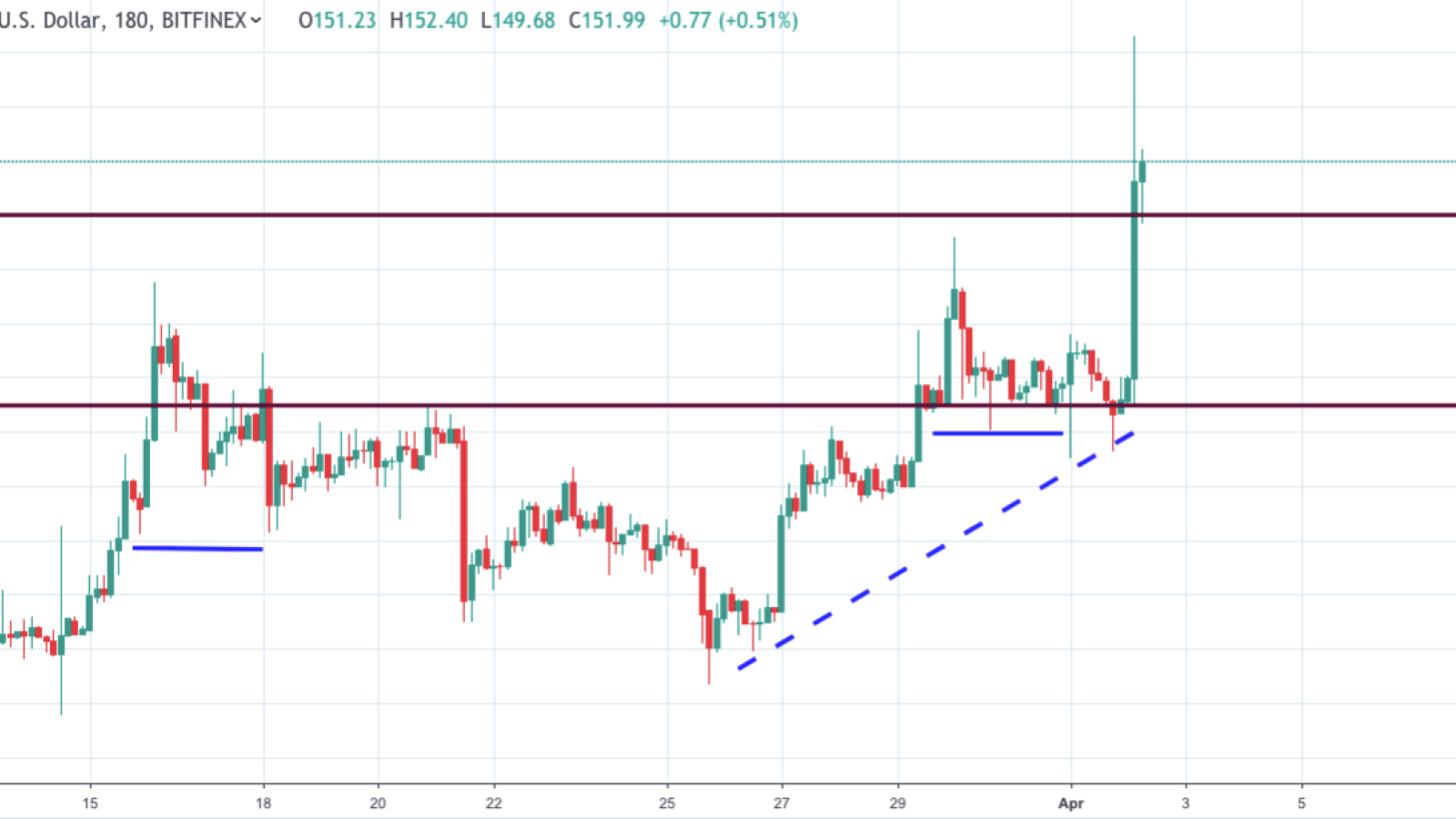 April 2 started with global growth of the crypto market and Ethereum is not an exception to this rule. The second cryptocurrency has increased by 7,11% over the last 24 hours. On some exchanges, an important resistance level of $150 has been broken, but then an immediate pullback followed. Currently, the price has consolidated near the point of $145.
What is more important, long positions on Ethereum stretched for the whole bearish trend and reached a volume of 560,000 ETH. It is a sign that more and more traders are waiting for a bullish trend consolidation.
The price of ETH is trading at $149.70 at the time of the writing.