EOS, the number one dApp Blockchain, boasts a staggering $480 mln weekly transaction volume. However, the report that was recently released by Blockchain research firm AnChain.AI shows the uncomfortable truth – bots are responsible for 75 percent of all transactions.
Four types of bots
The study has defined four types of bots based on their level of complexity. Simple bots are very easy to spot due to their hyperactive behavior. Those bots that do not want to be detected try to randomize the time intervals of interactions with a certain dApp (a simple bot, for instance, is activated every four hours throughout the week).

The most advanced (and the most malicious) bots have successfully attacked several popular EOS dApps, thus inflicting damage on the project's ecosystem. They act like isolated accounts that replicate human behavior.
Not all dApps
It is worth noting that the most popular EOS dApp definitely stands out from the crowd since it has almost no bot activity. The rest of the top 10 dApps cannot relate – all of them are mostly driven by bots, as the graph below shows.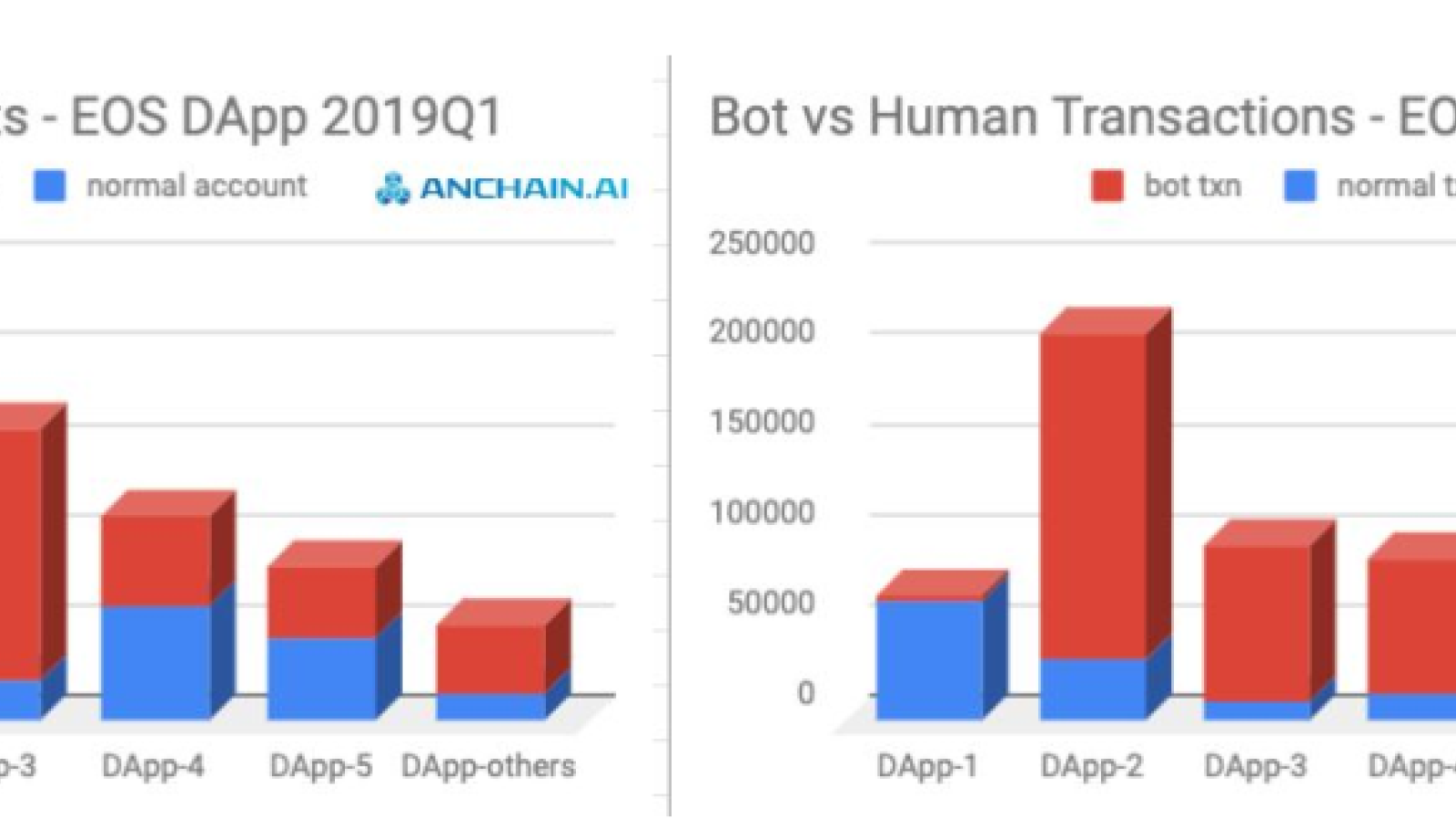 AnChain.AI doesn't differentiate between different types of dApps. As reported by U.Today, the lion's share of the network's decentralized applications fit into the 'gambling' and 'high risk' categories.