The market is trading sideways as the prices of some coins are rising, while others keep falling.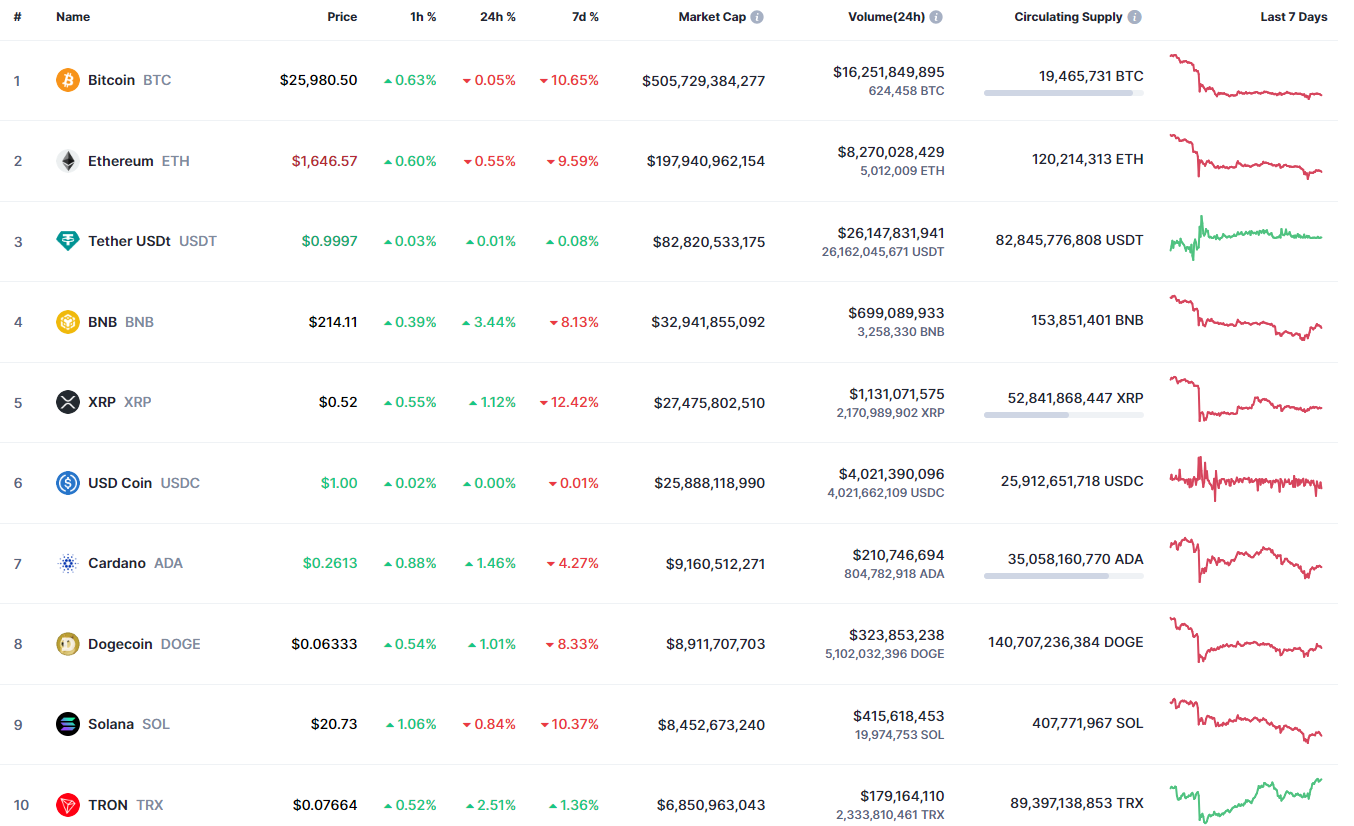 Top coins by CoinMarketCap
DOGE/USD
The rate of DOGE has risen by 1% over the last 24 hours.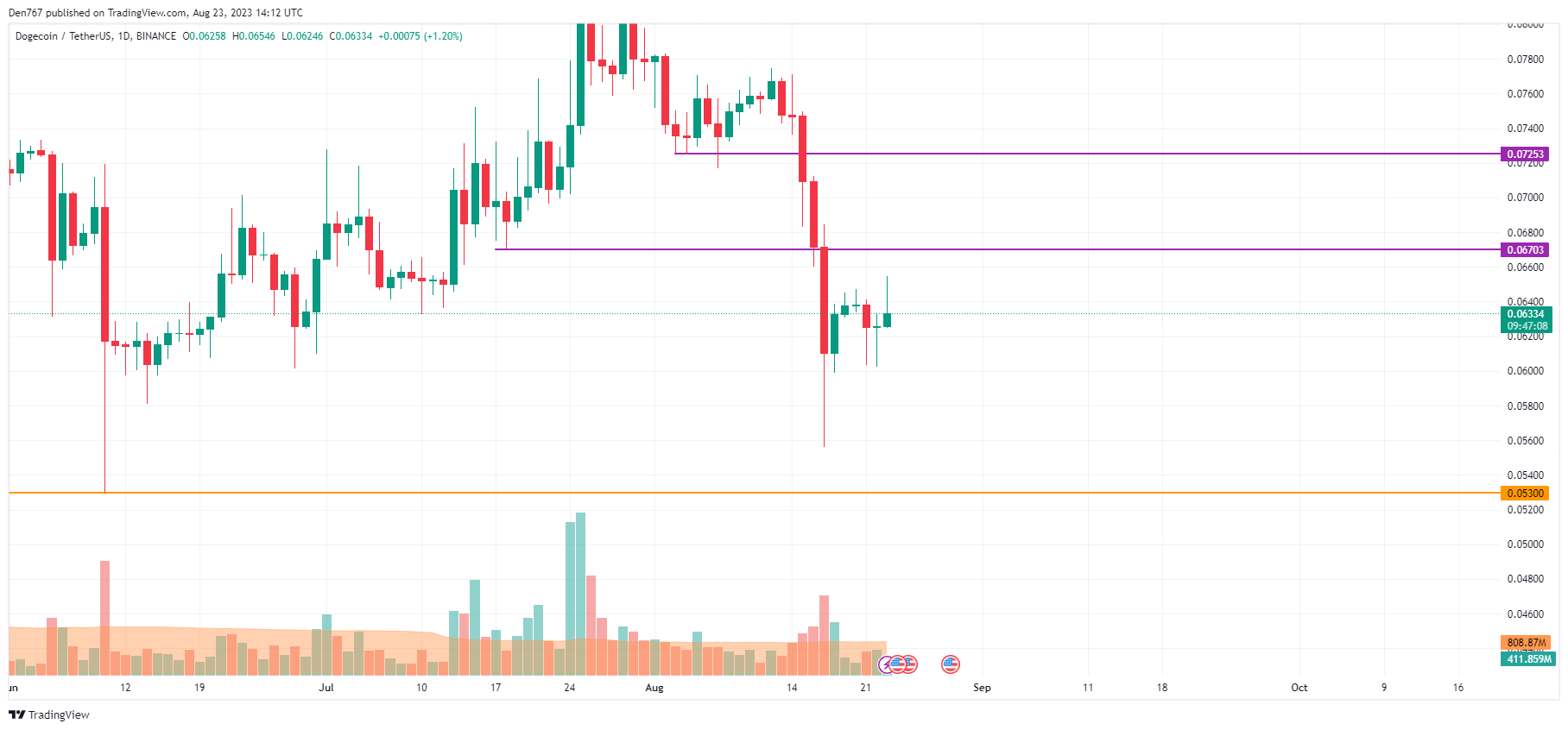 Image by TradingView
Today's slight rise has not affected the general technical position of DOGE on the daily chart. At the moment, the rate is far from the main levels, which means that sideways trading remains the more likely scenario for the next few days.
Bulls have a chance to seize the initiative only if the price fixes above the $0.066 area.
DOGE is trading at $0.0632 at press time.
SHIB/USD
SHIB is more of a gainer than DOGE, going up by almost 4% since yesterday.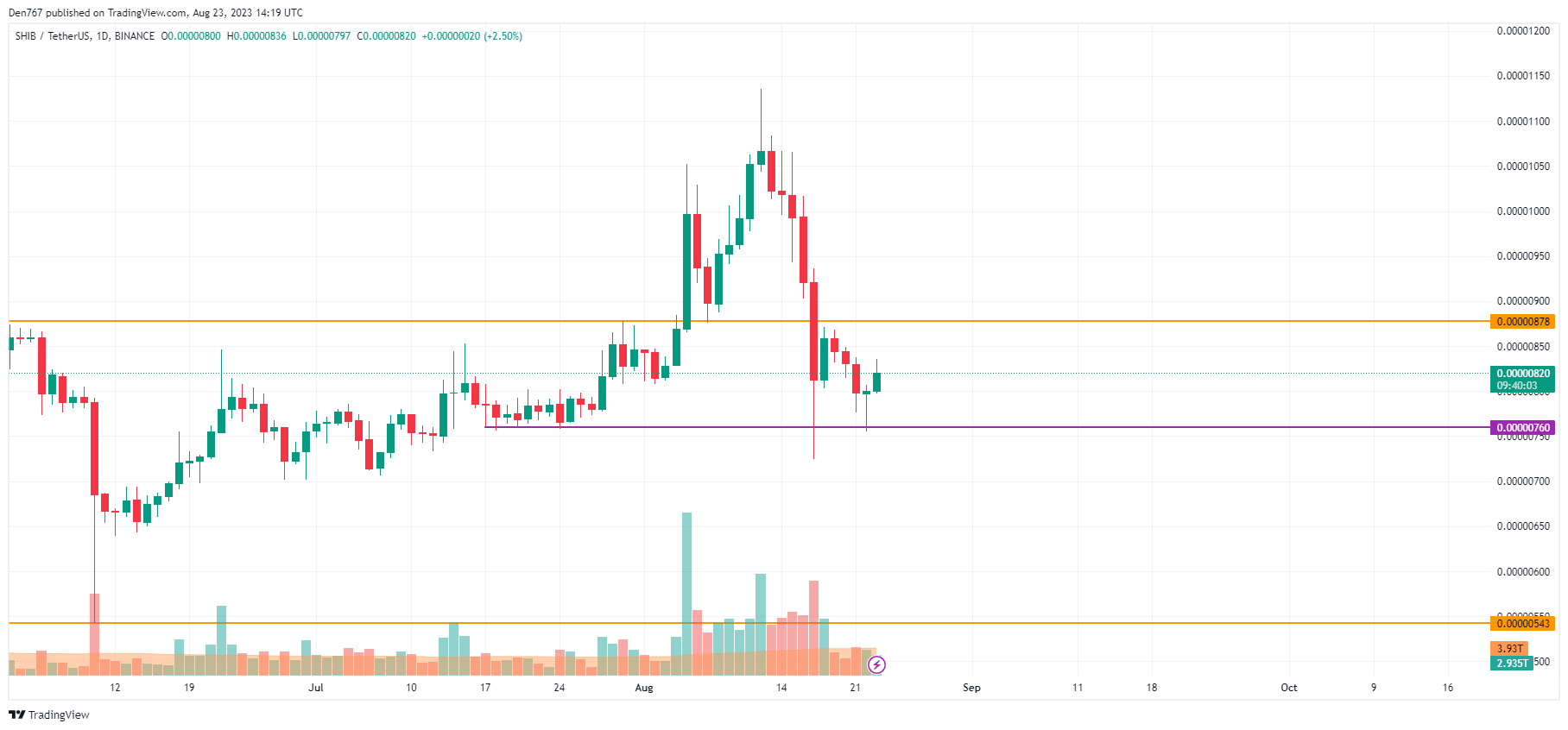 Image by TradingView
From the technical point of view, SHIB is trading similarly to DOGE as the rate is trading between the support of $0.00000760 and the resistance at $0.00000878. As none of the sides has seized the initiative yet, consolidation in the range of $0.000008-$0.0000085 is the more likely scenario until the end of the week.
SHIB is trading at $0.00000823 at press time.