According to Bitfinex CTO Paolo Ardoino, the Bitfinex exchange is still going strong despite its decline market share of Bitcoin's trading volume.
Ardoino highlights the fact that the business is "highly profitable" while claiming that volume is not a reliable metric for measuring the success of a certain exchange.
I've discussed a lot about this in many of my last interviews. @bitfinex has one of the top #bitcoin and #ethereum cold wallets by size. It's highly profitable and has an important community.
Don't get tricked by volume metric. Just we don't take part to the 0 commission war. ? https://t.co/t8e6t2qvts

— Paolo Ardoino (@paoloardoino) December 24, 2019
An increasing supply of BTC
CoinMetrics data shows that the exchange's supply has been growing in December even when the price of Bitcoin continued to drop. As of Dec. 22, Bitfinex controlled 204,150 BTC (about $1.5 bln at current prices), which represents a sizeable increase from the 154,996 BTC it held one month ago.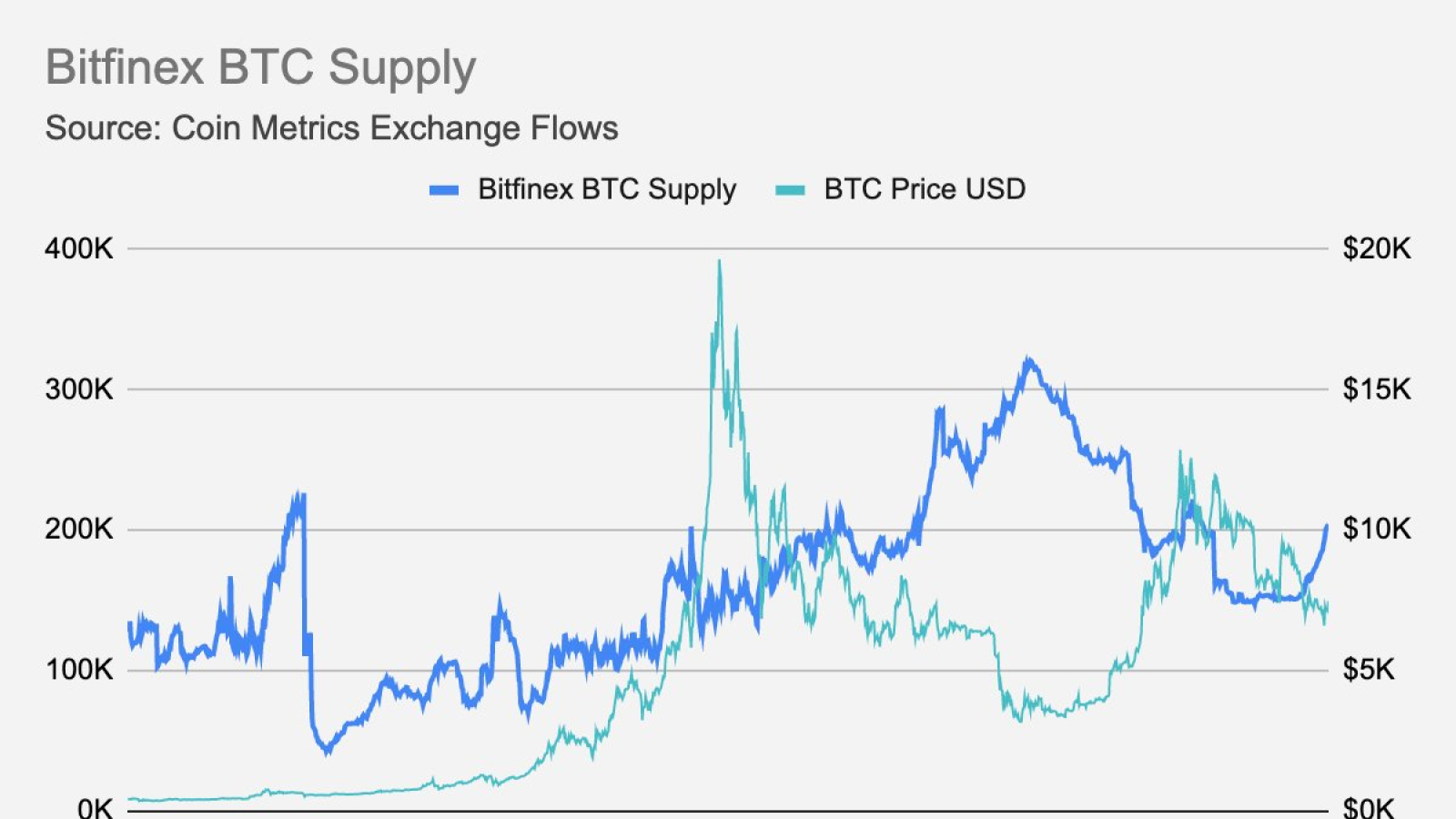 In spite of its declining volumes, Bitcoin remains the second most liquid exchange, CoinMarketCap data shows.
A penchant for innovations
In the tweet, Ardoino also mentioned the exchange's devoted community that also underscores its success. Bitfinex has been around since 2012, proving to be a real trailblazer in the crypto industry.
As reported by U.Today, Bitfinex recently became the very first high-profile exchange to enable support for the Lightning Network (LN).