According to crypto intelligence portal IntoTheBlock, the Cardano network has seen an increase in the number and volume of large transactions in recent days. Thus, in 24 hours on Monday, the number of transactions equivalent to at least $100,000 increased by 480 to 3,290. In volume terms, this increase was 1.36 billion ADA or $540 million, with a total value of 22.87 billion ADA or $8.89 billion, respectively.
Previously, Cardano's large transaction figures peaked on April 15, with 4,950 transactions totaling 34.57 billion ADA or $15.45 billion. At that time, the price of ADA reached its highest level since September 2022, at $0.4617 per token.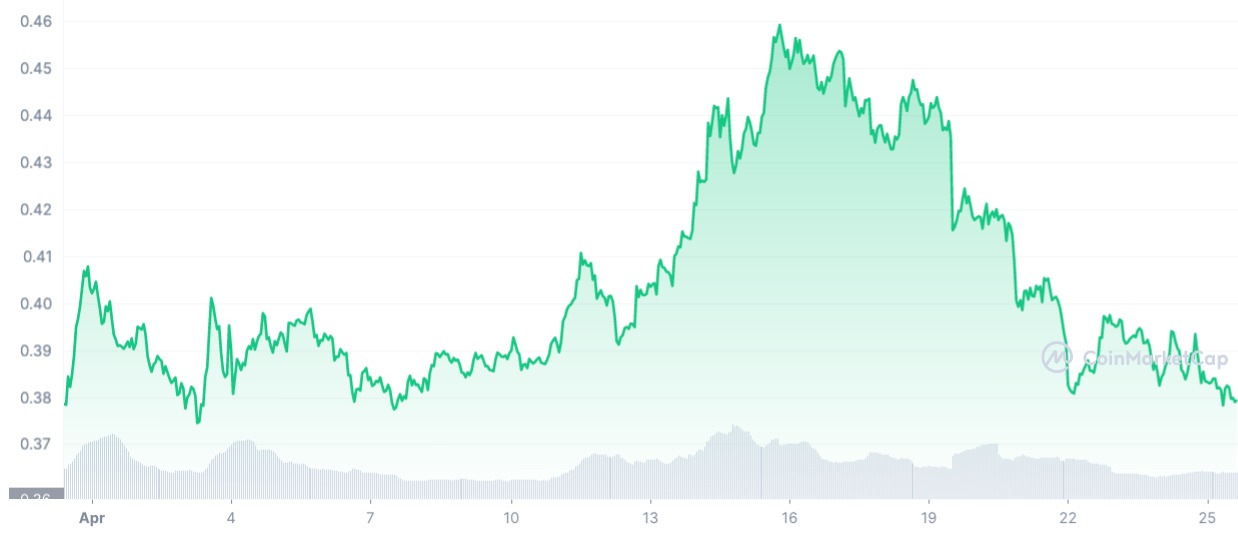 The rise in the number and volume of large Cardano transactions came after the price of the ADA token, which powers the network, fell 16.5% since the beginning of last week. As a result of this decline, the price returned to the zone below $0.42, in which ADA has been trading since the beginning of the year and only managed to move up beyond it two weeks ago.
The lower boundary of this zone can be considered the level of $0.3 per ADA, below which, in the last two years, the price of the token went down only after the crash of FTX.