Just a few hours ago, Bitcoin and the cryptocurrency market showed a significant pullback, because within 20 minutes the main cryptocurrency dropped sharply by almost 20% on the main exchanges, including Coinbase, Bitfinex, Gemini, and Bittrex.

The most tragic situation was at Bitstamp when it reported a sudden collapse down to $6,200. The exchange has already started an investigation of the sale of 5,000 BTC at this price.
What is interesting, people have begun to search "Bitcoin" more on the Internet, according to Google Trends.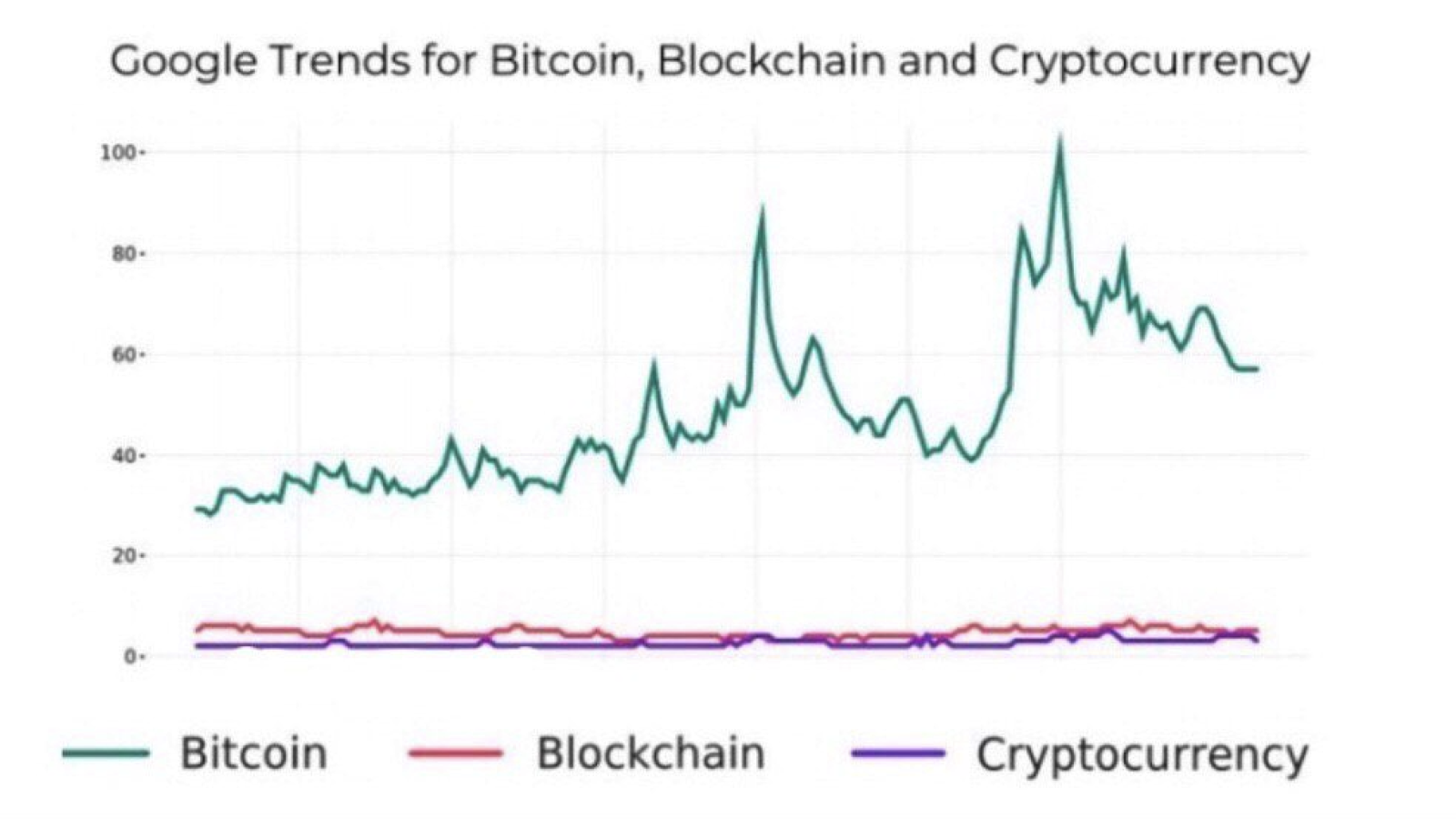 One of the possible reasons for today's dump was the massive liquidation of FOMO traders, tightly accumulated in long positions.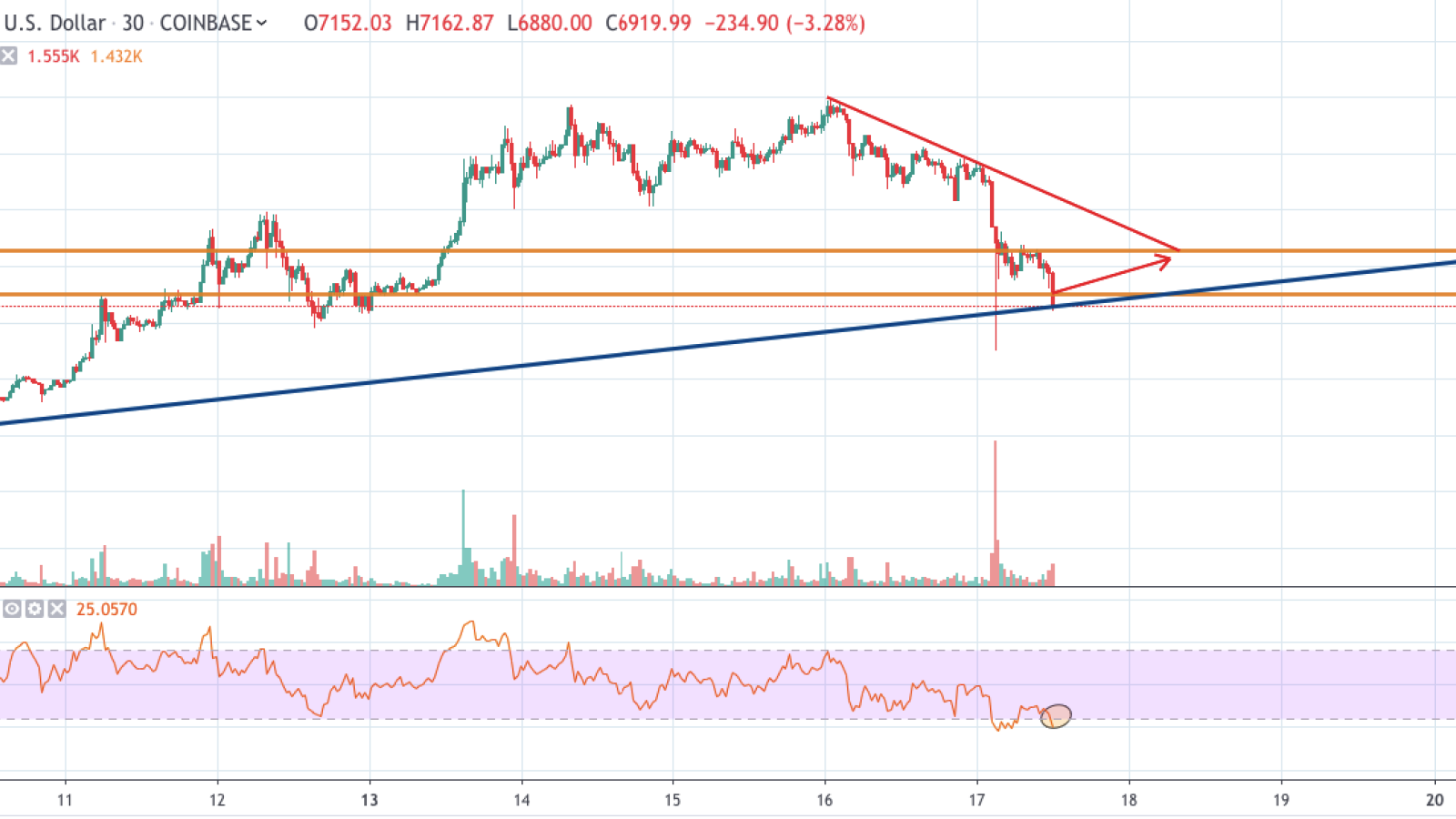 On the 30 minute chart, bulls are fighting for the psychological level at $7,000, which can be broken potentially. However, in terms of the technical indicators, RSI is almost in the oversold zone, and the rate is about to fix at the nearest resistance at $7,300. That is for the short-term scenario.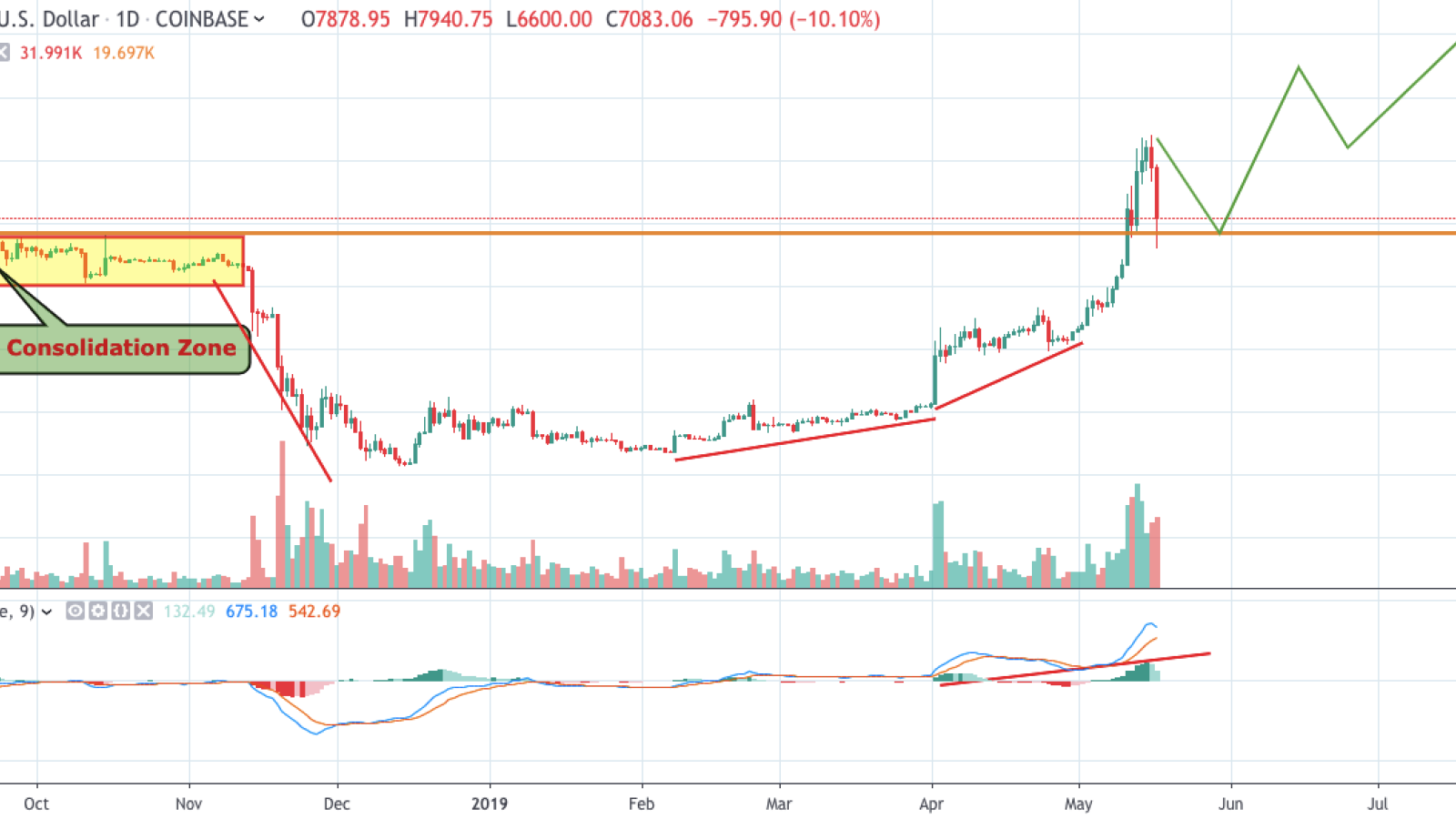 On the daily time frame, the vital consolidation zone formed from September to November 2018 serves as an excellent resistance, meaning there is nothing to worry about in the global perspective. As the price keeps trading above that area, we are in the bullish cycle, which is also confirmed by the MACD indicator moving up.
In the long term, the market picture shows only bullish sentiments, taking into account its technical part and the mood of the crowd. It is likely that by the middle of June we will see 1 BTC at around $9,500.
The price of BTC is trading at $7,053 at the time of writing.