As per CoinMarketCap, on Friday, Bitcoin dropped to $7,328, having lost slightly over 10 percent overnight. The crypto market, as always, follows the 'father of crypto' and is now red all over, apart from stablecoins – Tether, USDC, TUSD, PAX, Dai and a couple of other coins.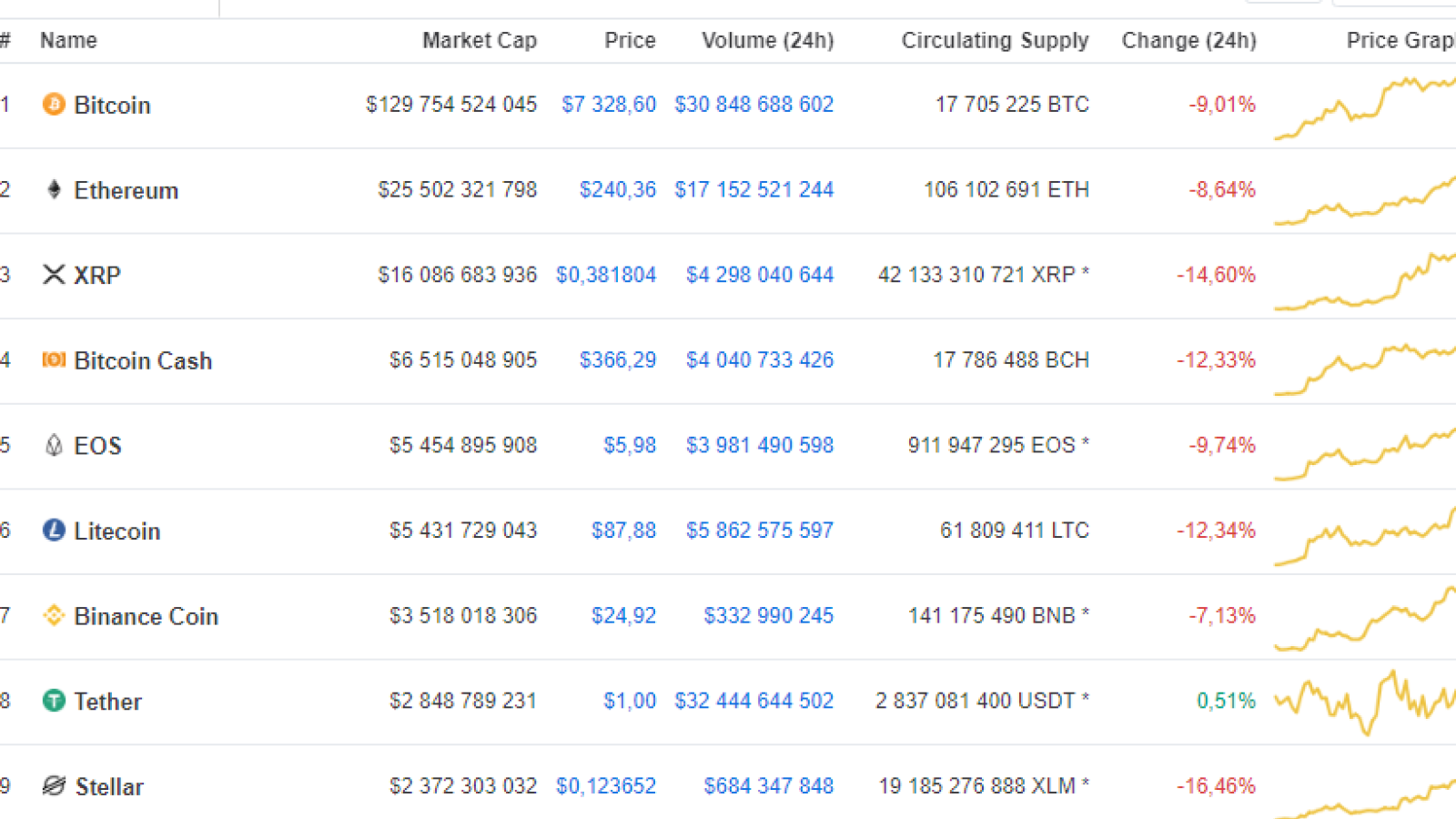 The top ten line goes deep red, ETH suffers the least
Other major cryptocurrencies have plunged along with Bitcoin. The top losses are recorded by those assets which were gaining highest in previous days: Stellar (-16.46 percent), XRP (-14.60 percent), and Cardano (-14.26 percent).
Ethereum's fall has not been so massive compared to other coins – losing -8.64 percent, it is now trading at slightly over $240. Having climbed from $200 to $250 within a few days, ETH is still holding well, unless a further correction makes it tank further.
Why Bitcoin has plummeted
Citing Jehan Chu from Kenetic Capital, CNBC writes that the current Bitcoin drop is due to traders massively taking out their profits. As another reason, he mentioned algorithmic trading.
Still, Chu points out that overall the situation remains rather positive for the industry:
The key takeaway from the past few weeks is that with each of these surges, the overall interest and investment continues to expand around a growing core of real blockchain use and adoption."
Earlier, U.Today reported that a massive single sell-off of 3,645 BTC on the Bitstamp exchange might have also provoked the current red market.