Atomic Wallet has recently introduced a new update to let customers buy Binance Coin (BNB) with their bank cards and offers a lot of other improvements for better user experience.
Getting crypto for fiat is now easy
Atomic Wallet offers an intermediary-free solution for customers to let them secure, manage and trade crypto assets without turning to third party services. Allowing one to buy crypto with regular fiat currencies makes it easier for retail investors (with no expertise in finance or technology) enter the sphere of cryptocurrencies and increase adoption.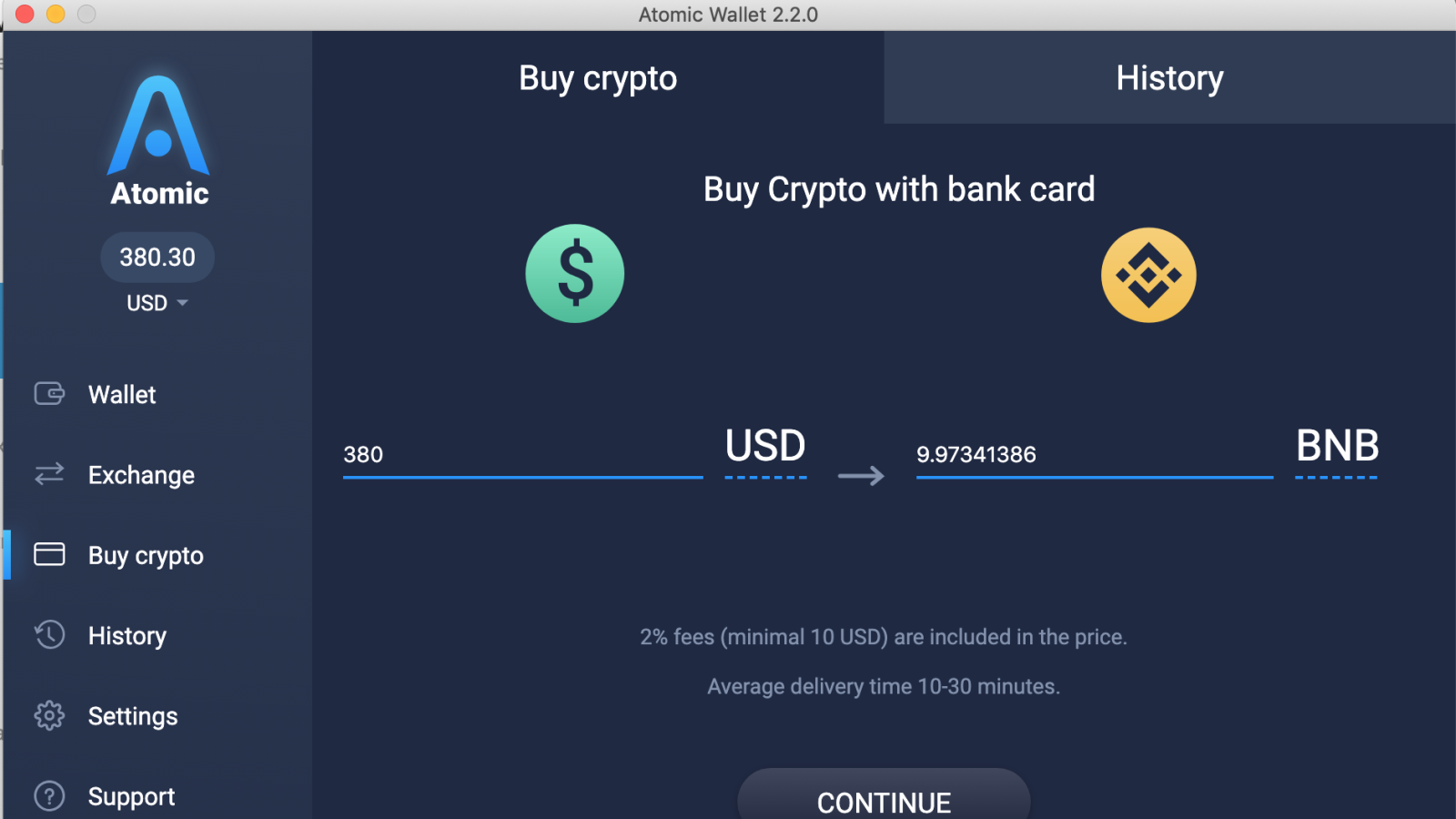 The new feature is powered by Simplex and it has been working in the wallet for a while already, letting users buy several major cryptos, including Bitcoin, XRP, LTC. Now, the company has added BNB to that list.
All a user has to do is add their payment data and conduct verification. After that, BNB will be automatically received by their wallet.
Other new options
Binance Coin available for purchase with bank cards is not the only innovation that Atomic Wallet has introduced recently. Others include an Exchange history tab, auto-updates and a few others.
About Atomic Wallet
Currently, Atomic Wallet has over 300,000 users – one third of them are on Google Play Store and the rest are on other big players.
Users can deal with over 350 coins when utilizing the app and collaborate with Changelly, Shapeshift and ChangeNOW without using their external websites.
The app has its own native token which has been recently listed on Binance.
Main pic by Atomic Wallet Team