According to a piece by CNBC, Bitcoin surging in price could partly cause interest in digital RMB to go up, despite banks in other countries also considering launching their own CBDCs.
That is the view of the Central Bank of China (PBOC).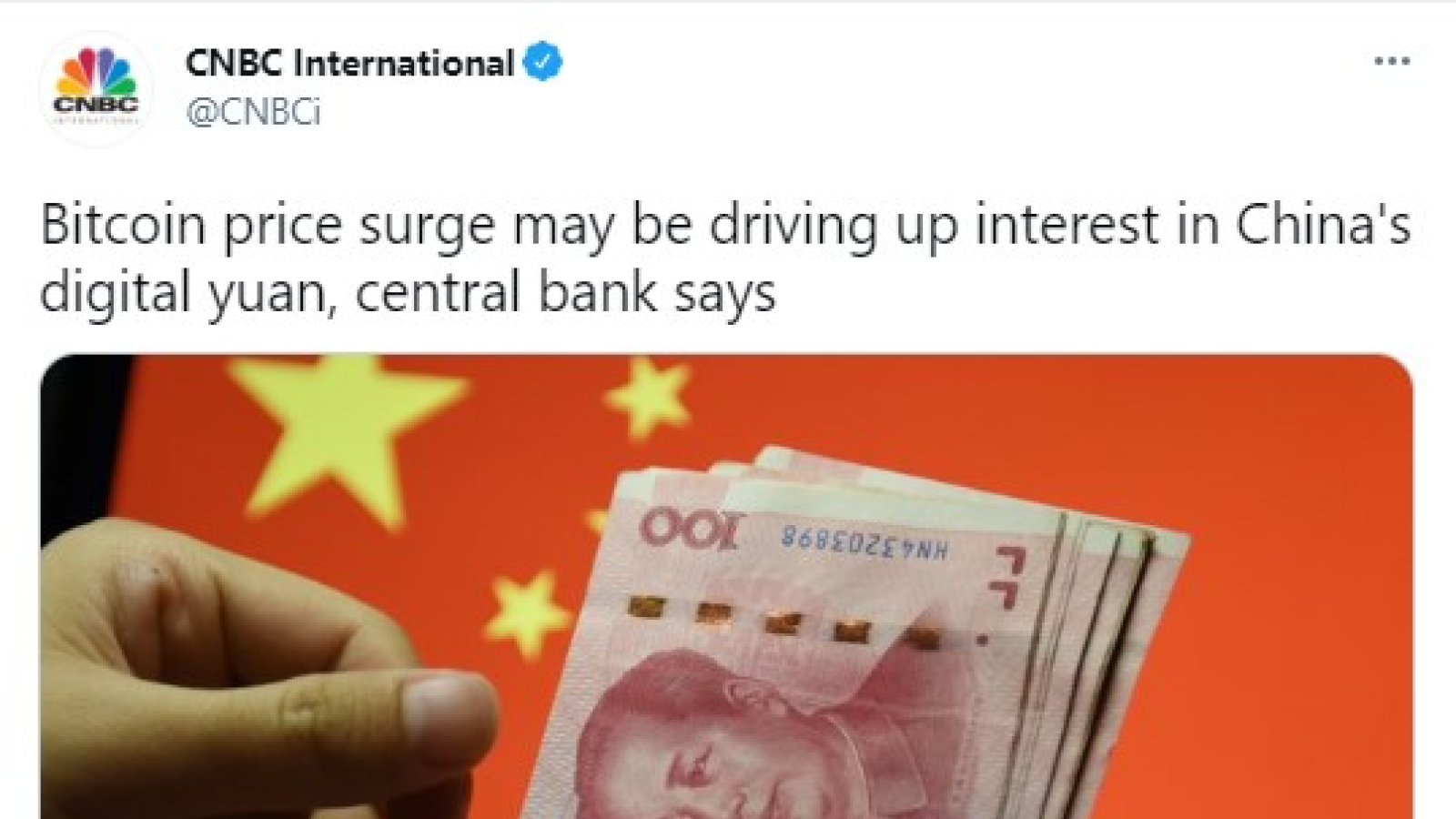 "Interest in Chinese DCEP is very strong, everyone's paying close attention"
The Chinese cryptocurrency being trialed now has been called by different names: China Coin, DCEP (digital currency electronic payments), digital yuan (RMB) and Chinese CBDC (central bank digital currency).
The People's Bank of China (PBOC) has been trialing it actively since last year, allowing users to pay for goods with it when buying them from merchants in certain Chinese cities.
According to Wang Xin, head of the research bureau at PBOC, interest in DCEP is quite strong and many interested parties are paying close attention to how the situation is developing.
DCEP and Bitcoin: the difference
Other countries are working on their own CBDCs as well: the Federal Reserve, the ECB, Japan, Switzerland, etc.
Christine Lagarde, head of the ECB, has recently stated that the creation and launch of the digital Euro may take four years or more.
China has been working on DCEP since 2014. The digital yuan is expected to partly replace circulating cash.
Many in the crypto community expect Bitcoin to do the same, but Bitcoin is decentralized and can hardly be controlled by the government (despite the fact that the majority of miners are based in China).
Still, BTC surging in price may generate more interest in the Chinese CBDC, Xin believes.
At the moment, Bitcoin has recovered to the $60,000 level after dropping back to $43,000 on March 1.
The digital RMB has so far been trialed several times. However, the government has not yet announced any specific date for the official rollout of DCEP.