Bakkt, the crypto subsidiary of the Intercontinental Exchange (ICE), has launched cash-settled Bitcoin futures and options on the same day.
This comes after the big-name company introduced physically-delivered BTC futures back in September.
CFTC-regulated Bitcoin options
In his blog post, Bakkt COO Adam White states that the company will use the same playbook as ICE when it comes to expanding the roster of its offerings. The two new products will supplement its existing benchmark contract.
Bakkt became the first company to get the green-light from the CFTC to launch options on futures contracts for Bitcoin. Hence, it once again becomes a trailblazer in the crypto space after racing ahead of LedgerX to introduce first physically-delivered Bitcoin futures that went live on Sept. 23.
The option market will become even more crowded when Chicago-based CME Group makes its Bitcoin options available for trading on Jan. 13, 2020.
A much better start
In addition to Bitcoin options, Bakkt also introduced its cash-settled Bitcoin futures that are now available on ICE Futures Singapore. Thus, CME Group should be prepared to face some tough competition.
At press time, Bakkt has already managed to trade 1,250 BTC worth of its USD-settled contracts.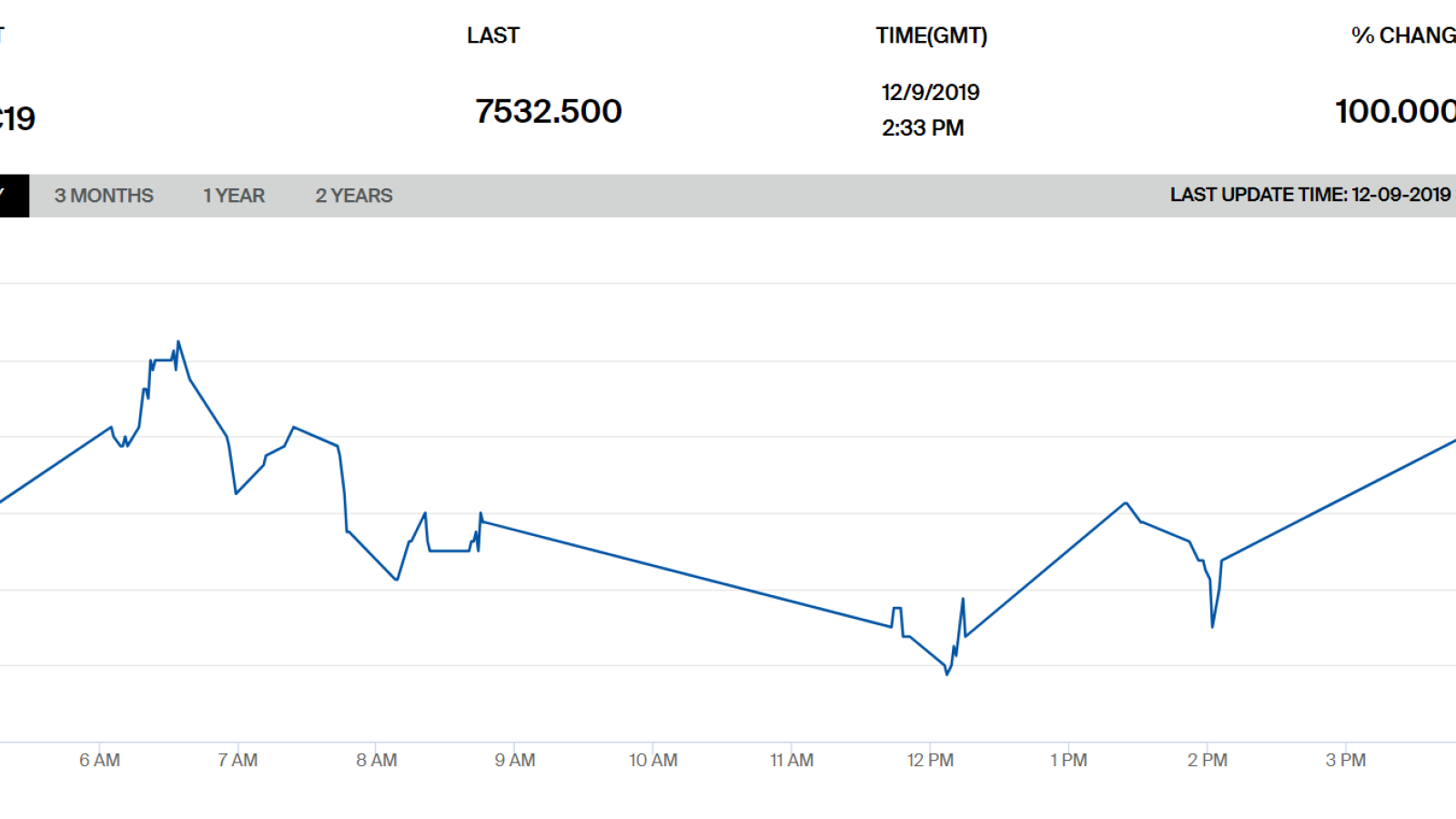 The new product will have a much stronger start compared to physically-settled futures.
Bakkt, first day volumes: 71 bitcoin.

CME, first day volumes: 5298 bitcoin.

That's a 75x difference.

— Alex Krüger (@krugermacro) September 24, 2019
However, as reported by U.Today, Bakkt's physically-delivered futures quickly picked up pace with a hundredfold increase in volume at the end of November.