Telegram has become the major mainstay of crypto enthusiasts who appreciate its privacy features. Remarkably enough, a recent DataLight study shows that Telegram pretty much reflects the current state of the cryptocurrency market.

To no one's surprise, Bitcoin (BTC) takes the cake as the most discussed currency, occupying more than 45 percent of all crypto-related mentions. Ethereum (ETH) and Ripple (XRP) are respectively in the second and third place with 16.2 and 7.6 percent respectively.

The list also features some coins that didn't make it to the CoinMarketCap top 10, including NEO (NEO), VeChain (VET) and Waves (WAVES).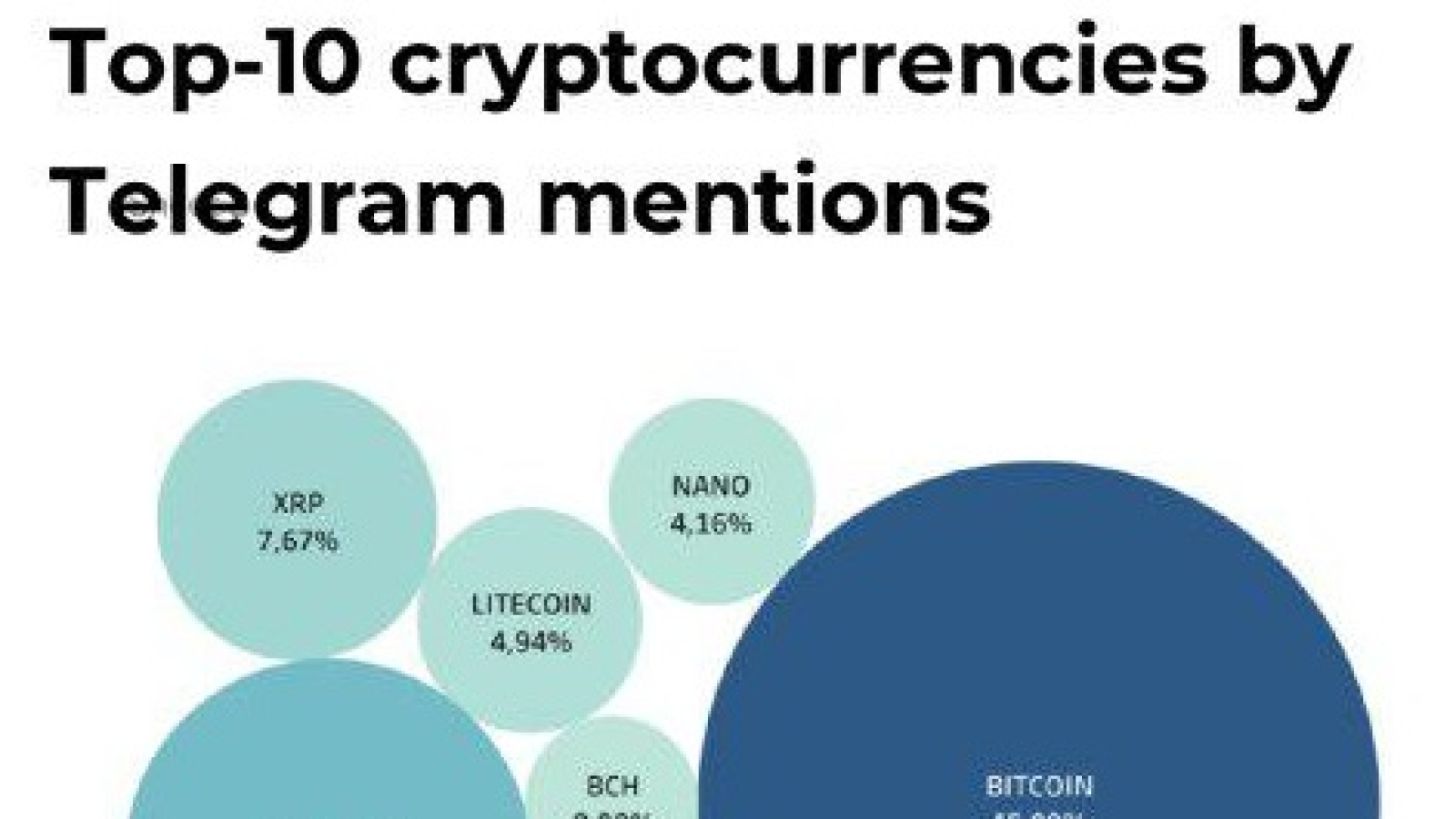 U.Today has also reported about the top five Ethereum tokens by the number of new holders.