Bakkt's Bitcoin (BTC) futures product recently set another all-time high. According to Twitter account 'Bakkt Volume Bot,' the ICE-backed crypto exchange managed to trade close to $50 mln worth of its physically-settled Bitcoin futures on Dec. 18.
∙ Today's volume so far: 6312 BTC ($45.56 million)
∙ Last traded price: $7,218
∙ Trading day progress: 83%
∙ Current daily Bakktarget™: 6994 BTC ($50.48 million)

— Bakkt Volume Bot (@BakktBot) December 19, 2019
Shattering records
Bakkt tends to set new trading records when Bitcoin makes volatile moves in either direction. This time around, it was not an exception -- the spot market price of BTC surged to an intraday high of $7,376 after plunging to the $6,400 level earlier on the same day, CoinStats data shows.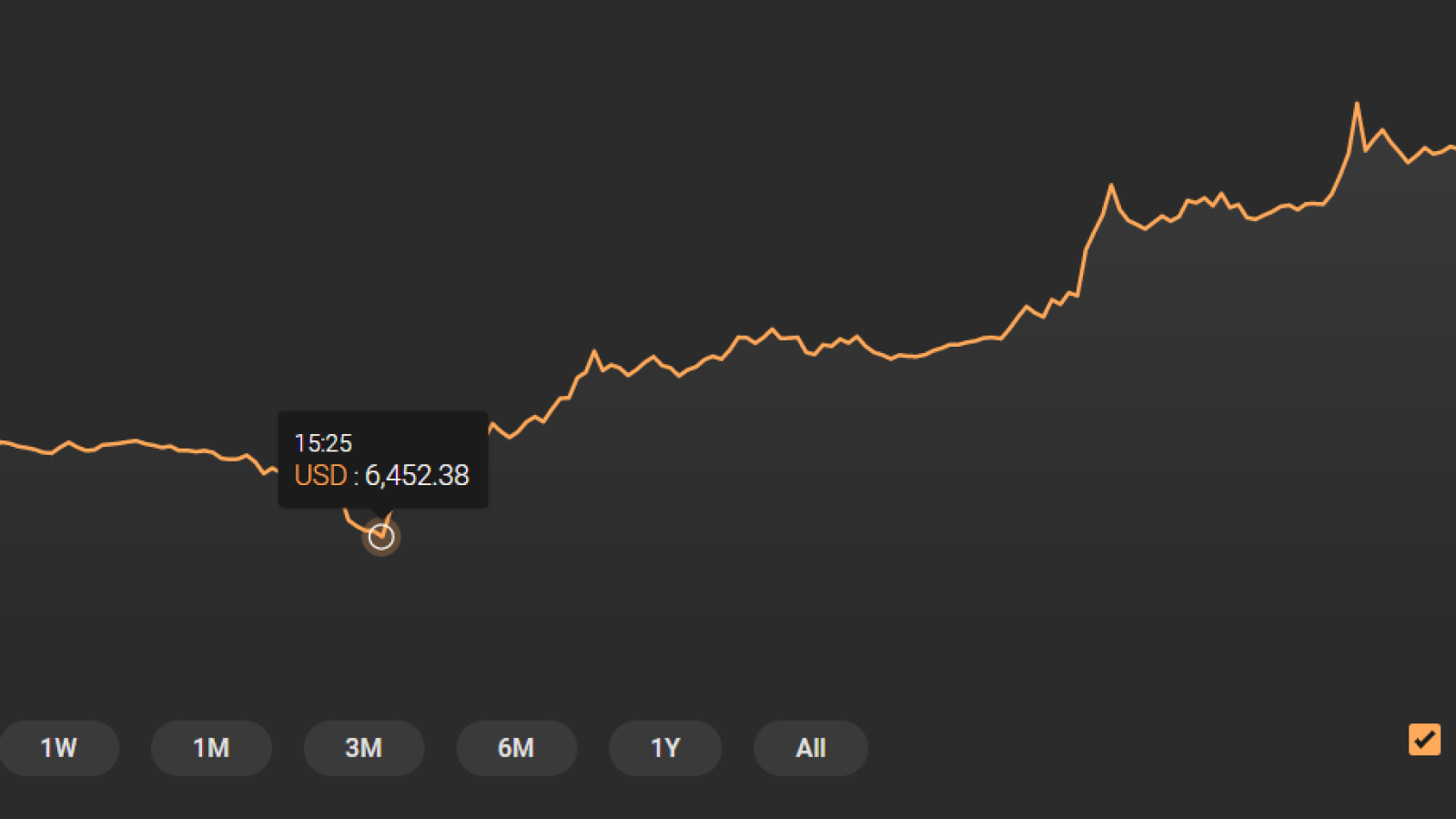 With 6,321 BTC traded in less than 24 hours, it seems apparent that Bakkt has already established itself as a force to be reckoned with in the cryptocurrency industry.
There are some companies that want to chip away at its market share. On Dec. 17, ErisX became the second company to offer physically-delivered BTC futures after Bakkt introduced the novel product in late September.
Offering new products
Bakkt is taking pages right from the playbook of its parent company by gradually expanding the list of its offerings. As reported by U.Today, it launched cash-settled Bitcoin futures along with Bitcoin options on Dec. 9.
The volume of Bakkt's cash-settled Bitcoin futures surpassed 1,008 BTC on Dec.18. While it might seem like the product is struggling to pick up steam, it is worth reminding that the company how underwhelming the debut of its physical futures was.