While most altcoins break the important resistance that we discussed in our latest TRX/BTC price prediction, some of them are still located underneath the Ichimoku cloud.

BCH/BTC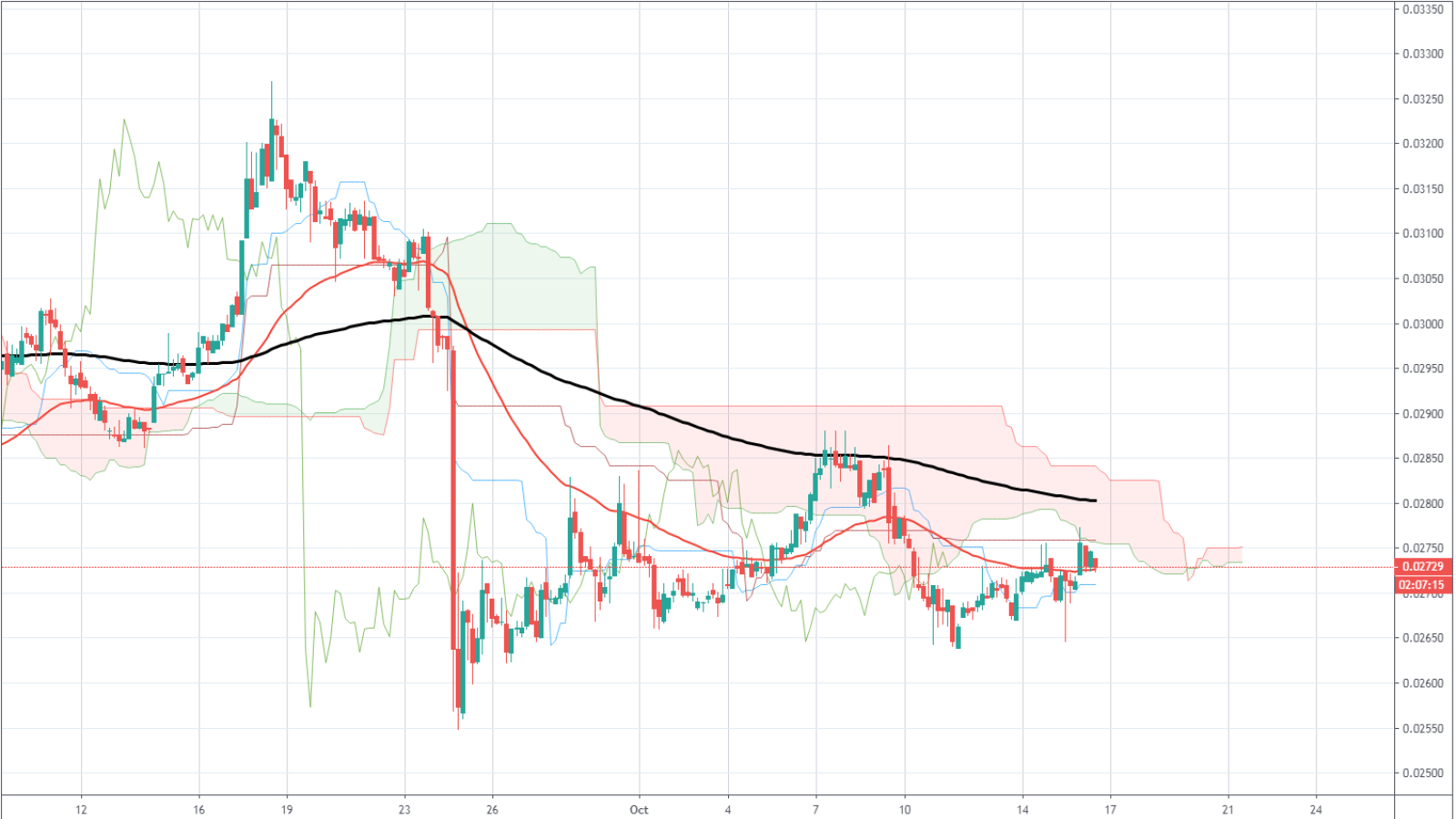 Bitcoin Cash remains under the cloud and has kept going down since June 2019 . While most alts have already broken the cloud's bottom resistance, BCH was rebuffed by it and retraces to new lows. The closest support is the Ichimoku's conversion line which is located above 0.027
Closest resistance levels:
Trend line resistance – located in the 0.03-0.029 zone
Cloud resistance – located in the 0.03 zone
50 EMA resistance – located in the 0.028 zone
There is a possibility of a retrace – in that case, the potential growth zone might be at the price of 0.03 BTC per 1 BCH
XRP/BTC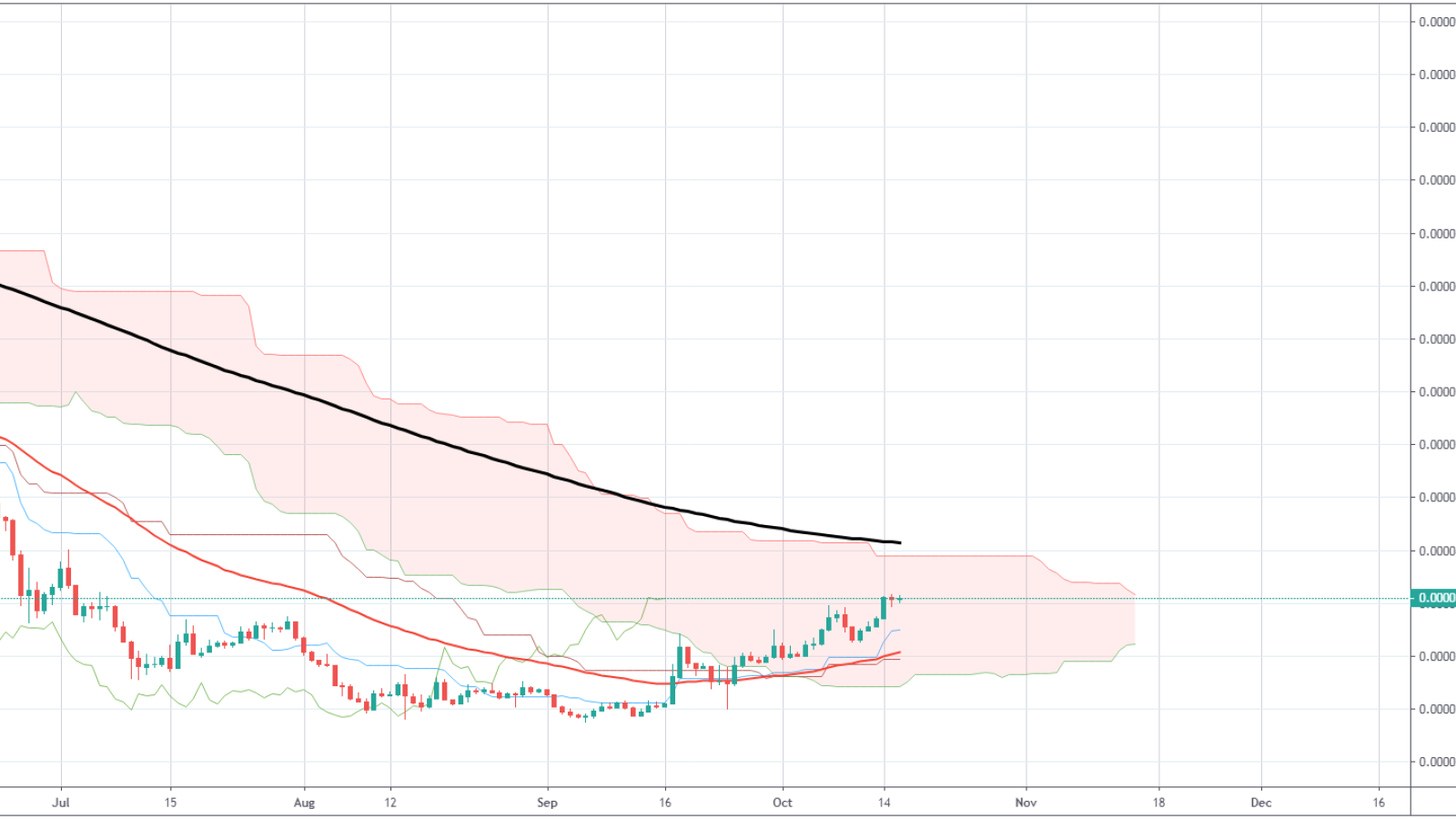 XRP is one of the strongest looking altcoins that entered in the Ichimoku cloud. But after an 8% gain, we can see that the price struggles to get above 3550, and at this point, can be considered as a "local top". We are much likely to see a retrace to the next support here which is yet to be determined.
However, do not forget about one of the most bullish indications – the Golden EMA cross that happened on October 9. Even if we see a small retrace, we can safely predict that in long-term perspective, XRP/BTC looks extremely bullish.
The retrace zone might be at 3200, which is the Ichimoku cloud's bottom, and at the 3400-3300 zone, which is the closest price to EMAs. Those act as a support at this point.
ETH/BTC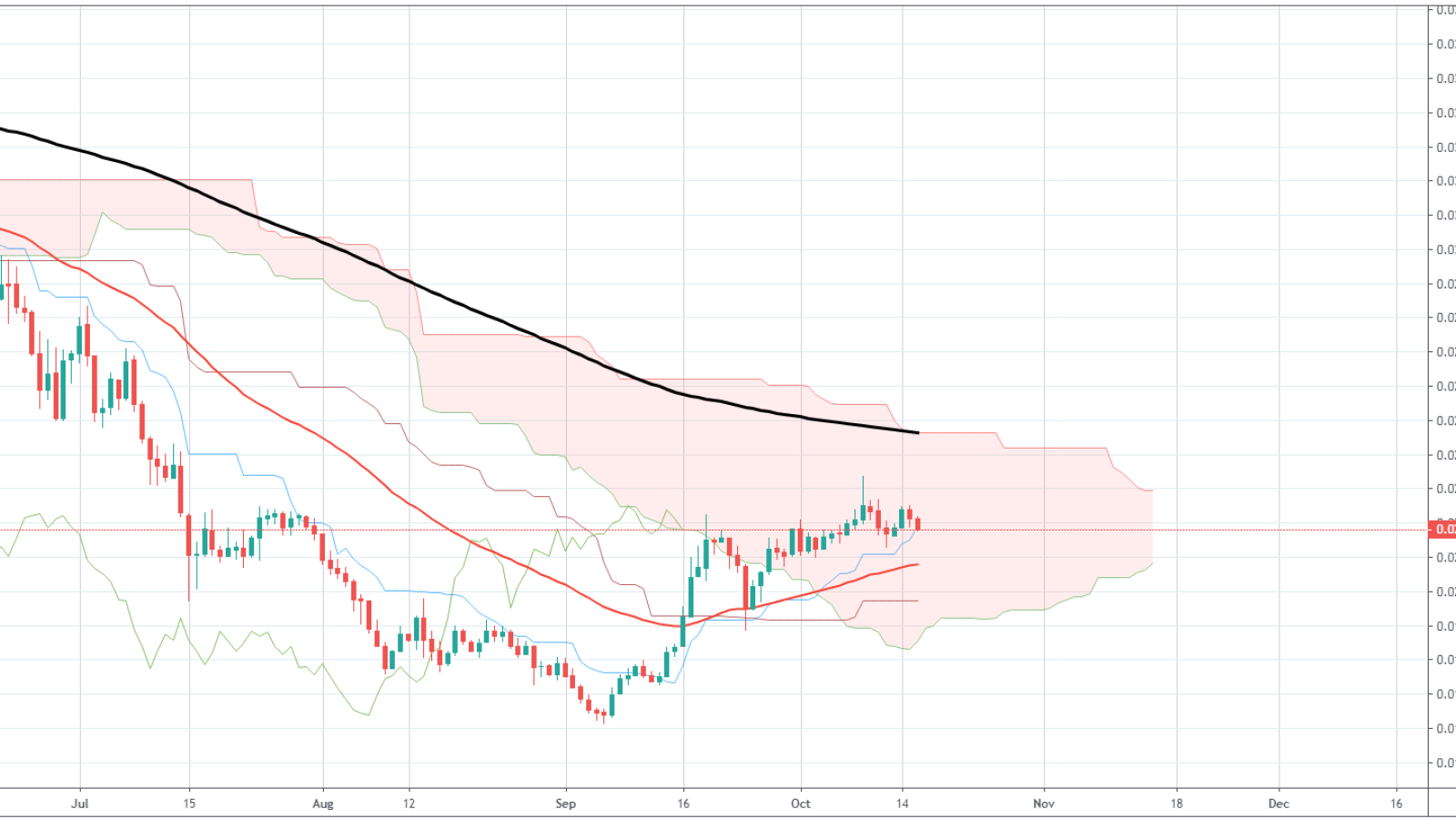 ETH has been steadily going up as the global altcoin trend reversed. Right now, it looks promising since it has entered the Ichimoku Cloud and is now consolidating on the Conversion line. Also, we can see the 50 EMA support line which has already been tested before.
If the price goes down from here, 50 EMA will act as a strong support line (which will move over time). A higher high of this trend might be at the 0.0225 value.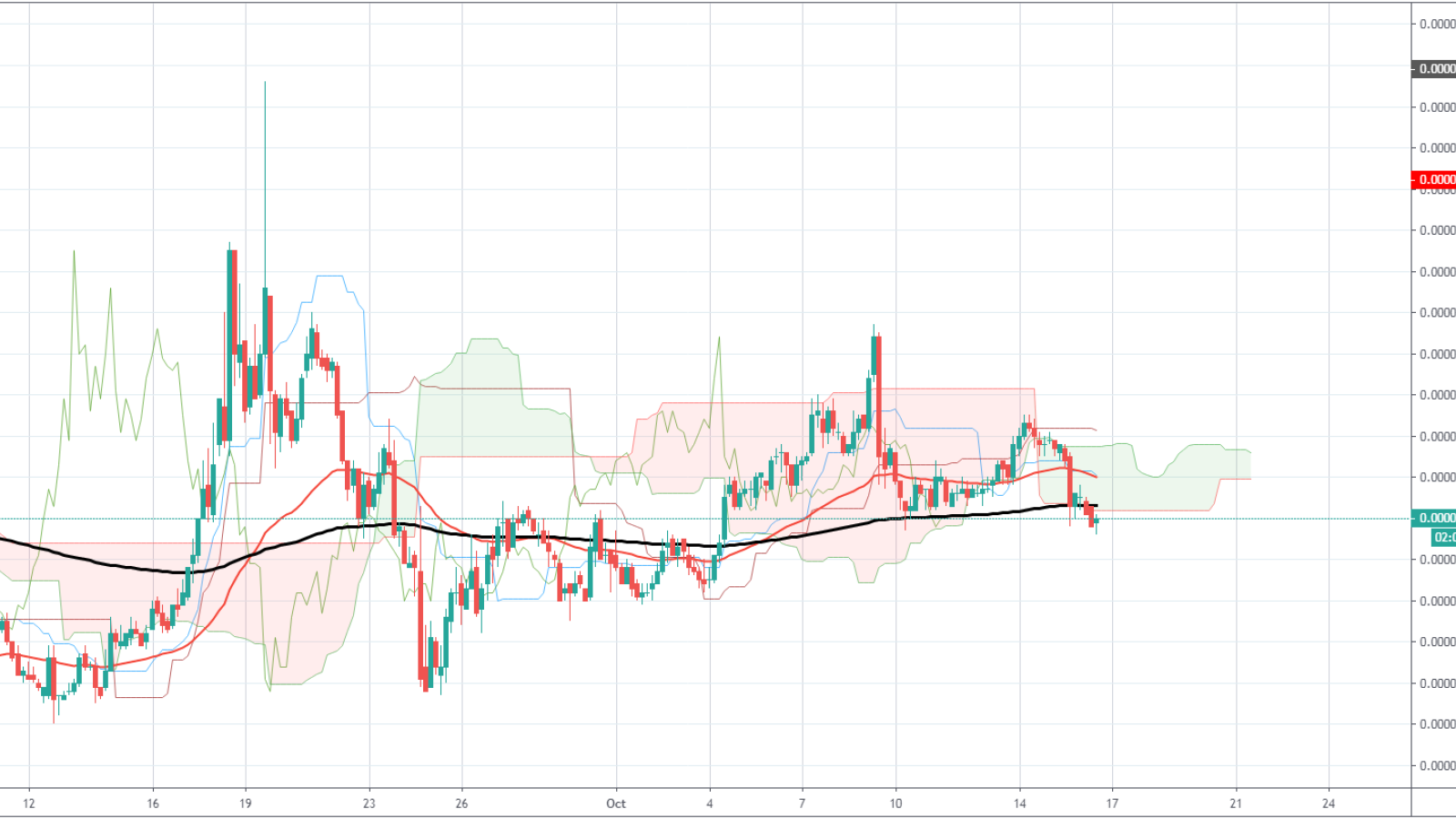 ADA is the weakest-looking altcoin of our list. On the 4H chart, we can see that price dropped under the 200 EMA support line which is a crucial indicator for the price. On a daily chart, the price got rejected by the cloud's bottom resistance line and dropped under the 50 EMA support. All those indications point to a bearish trend that is being formed on the ADA/BTC trading pair.