It might have been an incredibly bad day for Bitcoin, the biggest cryptocurrency, but most of the top altcoins took an even biggest hit. According to CoinStats data, Ethereum (ETH), XRP (XRP), Litecoin (LTC), and EOS (EOS) are all down by more than 10 percent.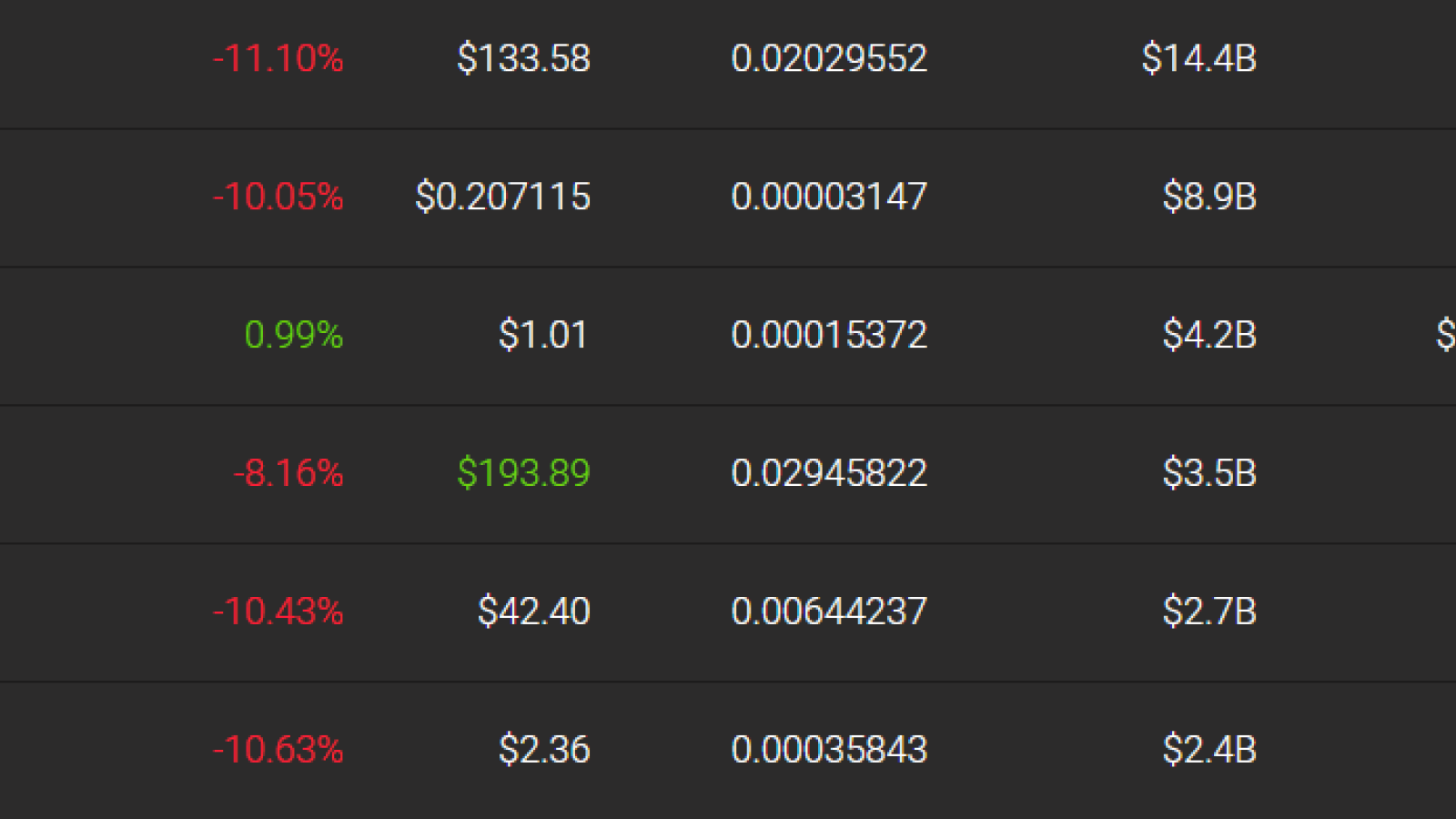 Cosmos and Matic save the day
At the time of writing Cosmos (ATOM) is a lone green spot in this crypto market bloodshed. The token managed to stay above the fray with a tiny 0.68 percent increase over the last 24 hours. Prominent trader "Crypto Dog" says that ATOM could bounce hard once Bitcoin calms down. The top cryptocurrency is inching closer to its titanium support that persisted throughout the 2018 bear market.
Bought more $ATOM (trading vs USDT), ratio pair mooning while BTC dumps, USDT value barely affected.

I think atom bounces hard once BTC chills for a minute. pic.twitter.com/KLr23Ojcis

— The Crypto Dog? (@TheCryptoDog) November 25, 2019
Matic (MATIC), which made headlines because of its amazing returns earlier this year, is up by more than eight percent over the last 24 hours, the third best-performing coin inside the top 100 after Fusion (FSN) and Streamr DATAcoin (DATA).
$MATIC Significant breakout. Watching for a retest of this level. pic.twitter.com/vdraV86hjD

— CryptoDude (@cryptodude999) November 25, 2019
Top altcoin losers
Maker (MRK) has seen 20.25 percent of its value trimmed, becoming the today's top loser. Speaking of other coins that are struggling big time, Zcash (ZEC) definitely deserves a mention. With its price plunging to just $25.88, one of the top privacy coins has recently reached its new all-time low.
Meanwhile, XRP is currently trading at its lowest level since November 2017.