Former Manchester United coach Alex Ferguson became the latest celebrity who ended up promoting a blatant Bitcoin scam without knowing anything about it, Naked Security reports.

Who wants to be a crypto millionaire?
Brand-stealing fraudsters spread the link to a bogus BBC website that features an article about Ferguson at a cryptocurrency conference out of all places. Below the photo, there is an article about how Ferguson made a crypto fortune. Of course, Ferguson hasn't been bitten by a Bitcoin bug just, and the picture was illegally photoshopped.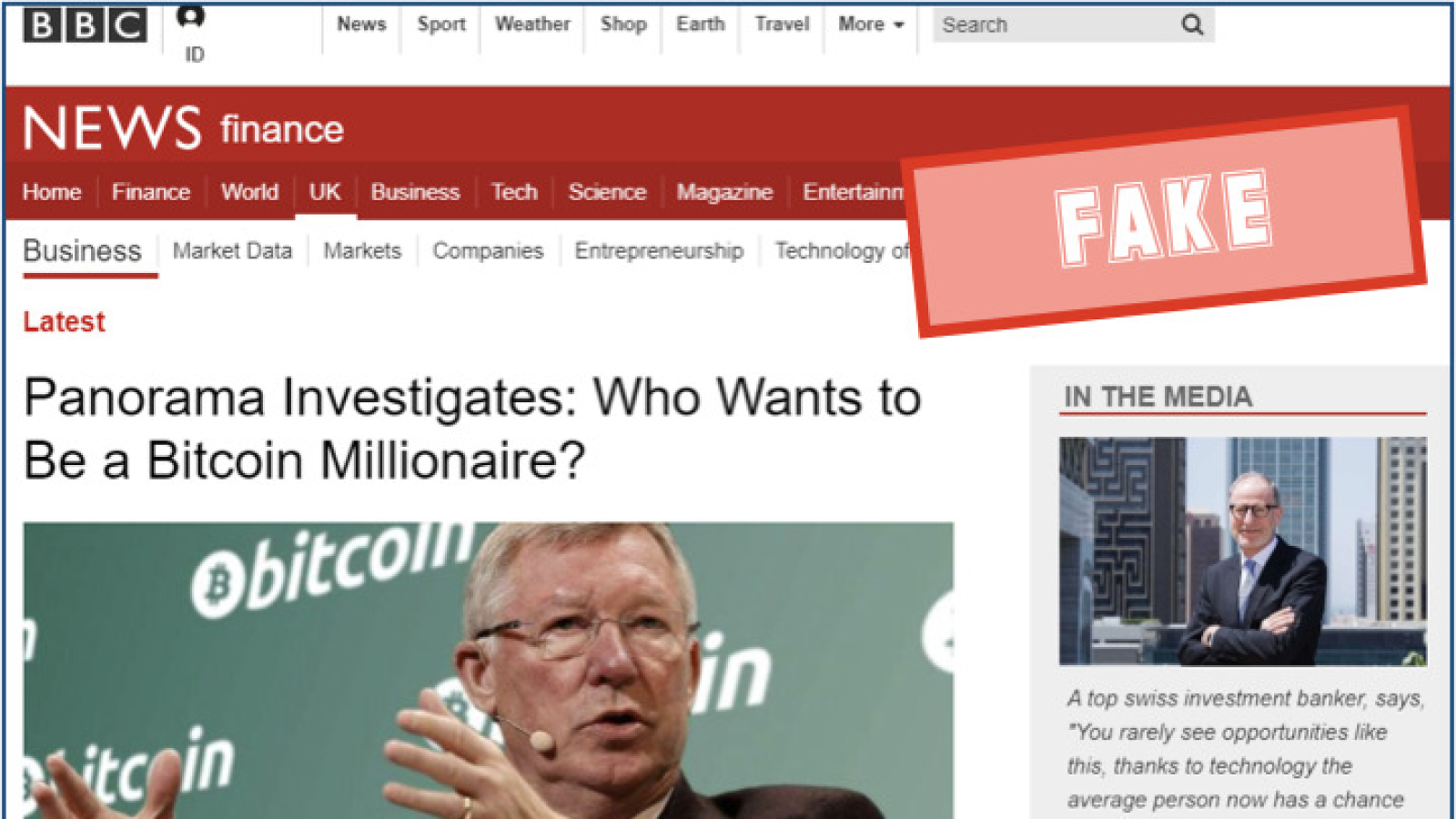 However, some uninitiated users might think that the ripoff looks fairly legit given that it mimics the design of the real BBC website and it doesn't have any intrusive ads.

The point of this article is to make you click an unsuspicious link below the photo that leads you right into the Bitcoin Revolution rabbit hole.
A Bitcoin scam epidemic
Bitcoin Revolution keeps plaguing gullible social media users and a bunch of celebrities whose reputation takes a hit due to numerous fake articles.
Jeremy Clarkson, Elon Musk, Simon Cowell, and other A-listers have been targeted by the vicious Bitcoin scam.
Hence, Naked Security warns its readers against trusting famous logos and images given that they can be easily faked. On top of that, it is never a good idea to invest you something that promises you guaranteed returns.