A recent chart from Glassnode analytics provider shows that, on Sunday, April 11, a crypto whale transacted a jaw-dropping 12,638 Bitcoin from the largest U.S.-based cryptocurrency exchange, Coinbase.
Almost $770 million worth of BTC leaves Coinbase
A Glassnode chart shared by the Moskovski Capital CIO shows that a whopping $769.5 million was withdrawn from Coinbase on April 11.
These coins were taken out of Coinbase within just ten minutes.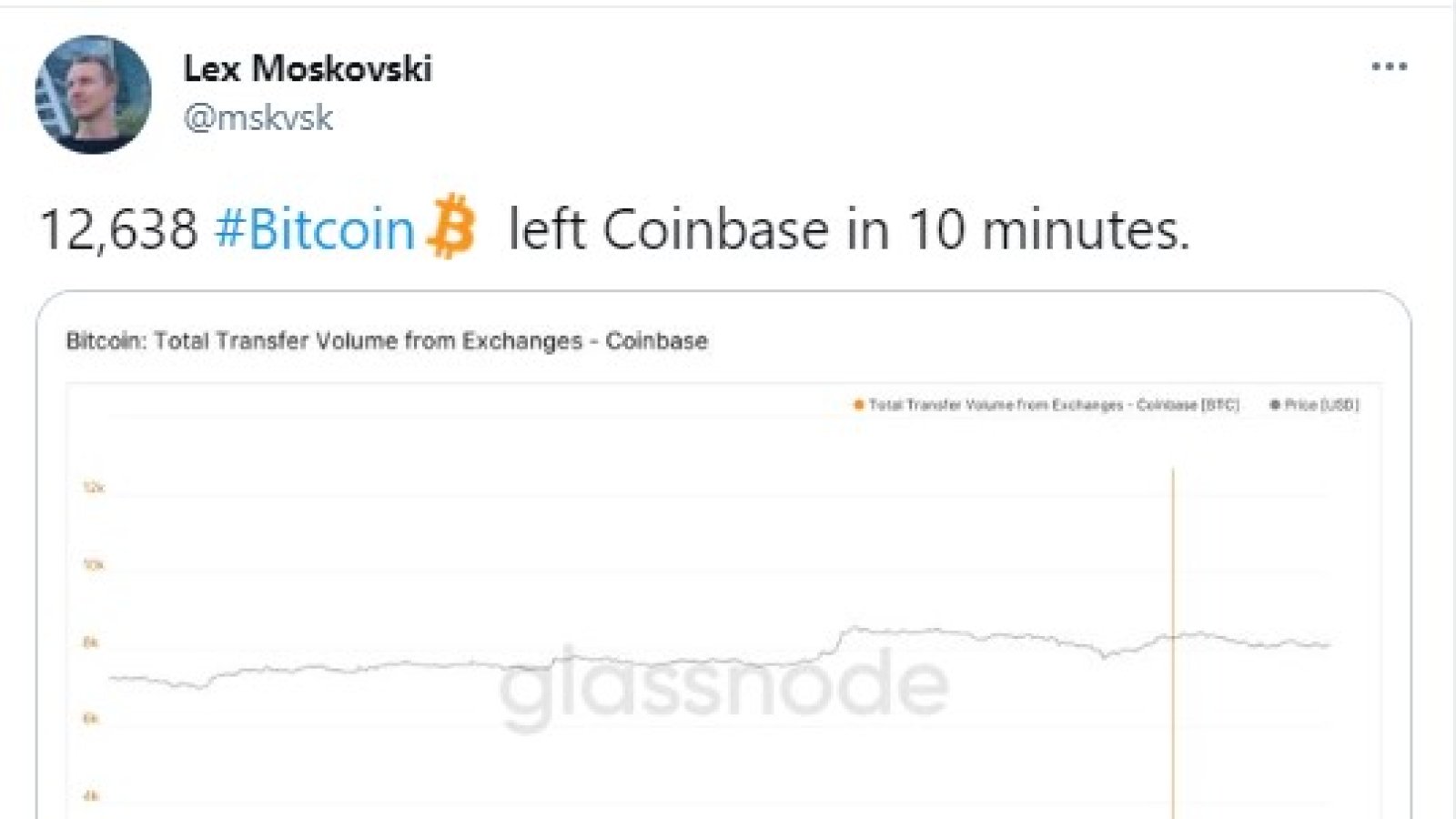 Earlier, U.Today reported that financial institutions bought and withdrew large amounts of Bitcoin from Coinbase as well—in early March.
Financial institutions continue to buy Bitcoin as a hedge against inflation, even though it is almost at its peak price at the moment.
On Sunday, the flagship cryptocurrency traded at the $59,846 level, reaching a peak in the $60,760 area. The day before, Bitcoin even surged as high as $61,500, without closing at that mark, though.
Another top crypto that rallied on Saturday was Ethereum; Vitalik Buterin's brainchild soared to the new all-time high of $2,200.
Miners are sending their BTC to exchanges: one-month high
Glassnode has also shared data showing that crypto miners have been recently moving their Bitcoins to exchanges to be sold.
According to the chart, the Miners to Exchange Flow indicator (seven-day MA) has hit a one-month high of 17.767 BTC.
Previously, however, it was reported that BTC miners had started accumulating Bitcoin instead of selling it for the first time in five months.