Cover image via U.Today
A new filing from NYSE ARCA has started another countdown for the cryptocurrency market. In the filing NYSE ARCA and Bitwise Asset Management make another case for a rule change that would allow the listing for a Bitcoin ETF. This is not the first time we've been faced with this event and it may not be the last time an ETF is rejected but, based on what we heard from the SEC last month, a Bitcoin ETF is all but assured. Sooner or later. Maybe.
BTC Price Prediction
Bitcoin didn't move much on this news as it is just another effort amongst many. The news is good but nothing to spark a rally until there is some concrete news. The SEC now has 45 days to review the filing and at most 240 days to make a final decision so there is some hope. The world's reserve cryptocurrency is still trading within a tight range near the middle of a larger trading range. The good news is that the token has moved up above the short-term moving average and looks like it will at least test resistance near $3,800. A break above that would be bullish.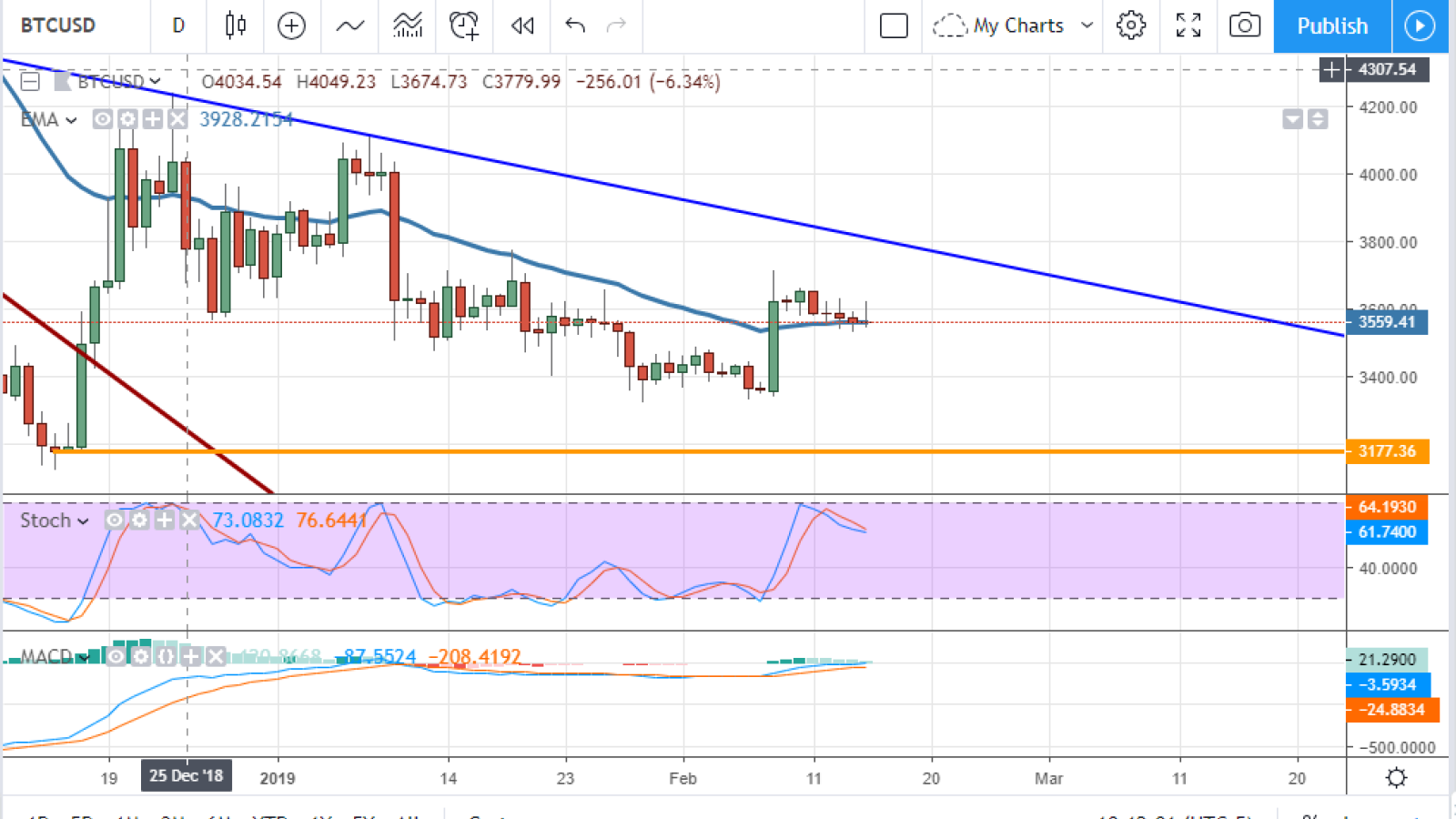 ETH Price Prediction
Ethereum has also moved above its short-term moving average and looks bullish. The world's most advanced (in theory) cryptocurrency is heading higher and likely to retest resistance at $134. The move may find stiff resistance at this level but if it is broken, I would expect to see a sustained rally follow. The indicators are strengthening, such a move would create a powerful bullish signal. My target for ETH is $60 and $200 in the near to short term.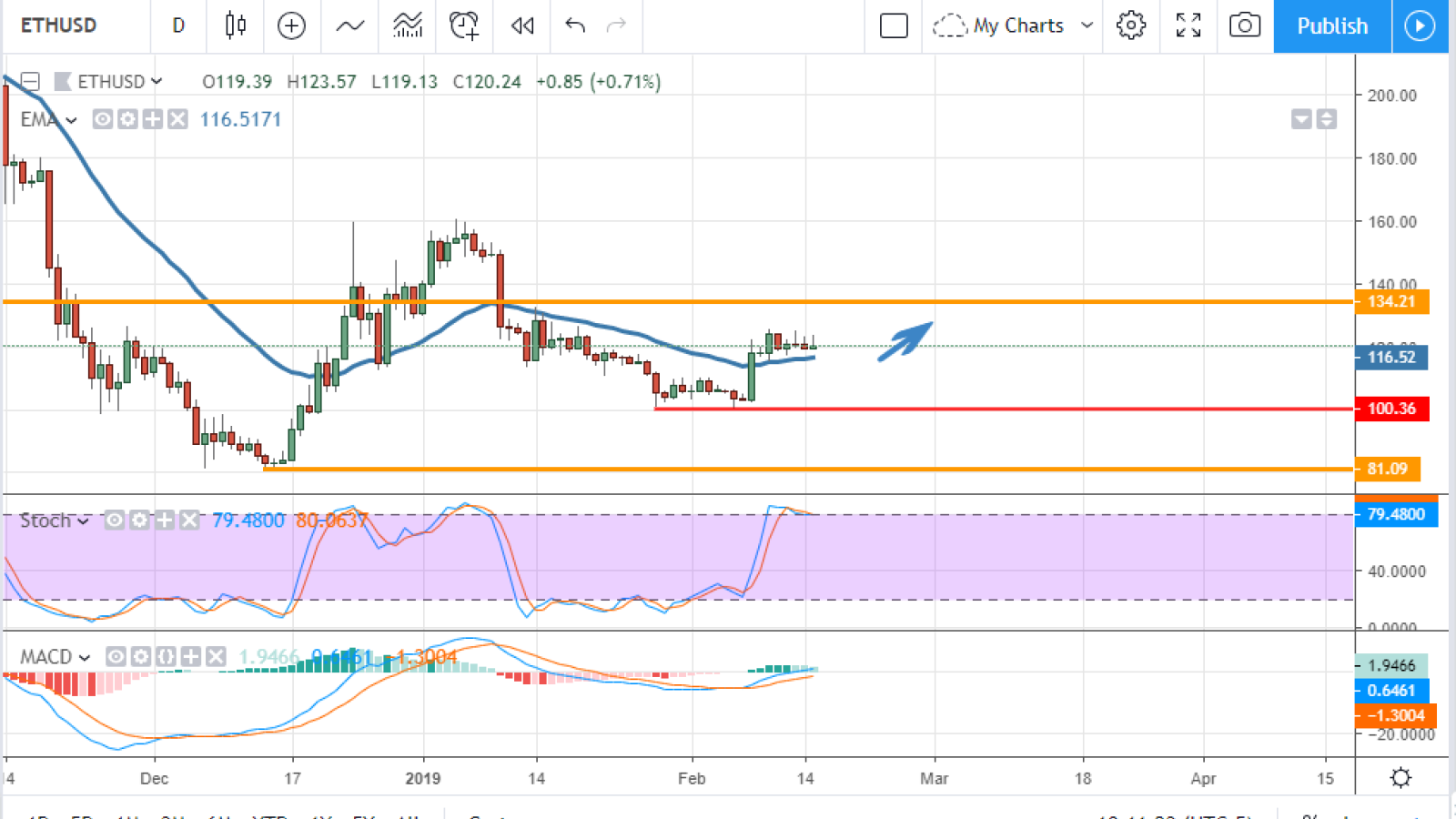 TRX Price Prediction
Tron fell below key support and looks like it has ended its bull run. The token topped out at only $0.03 and is now below the 30-day EMA and the $0.025 level. Now that this psychological level has been pierced a much deeper decline is possible. A move lower would confirm downward pressure and likely lead this token down to $0.02 or lower.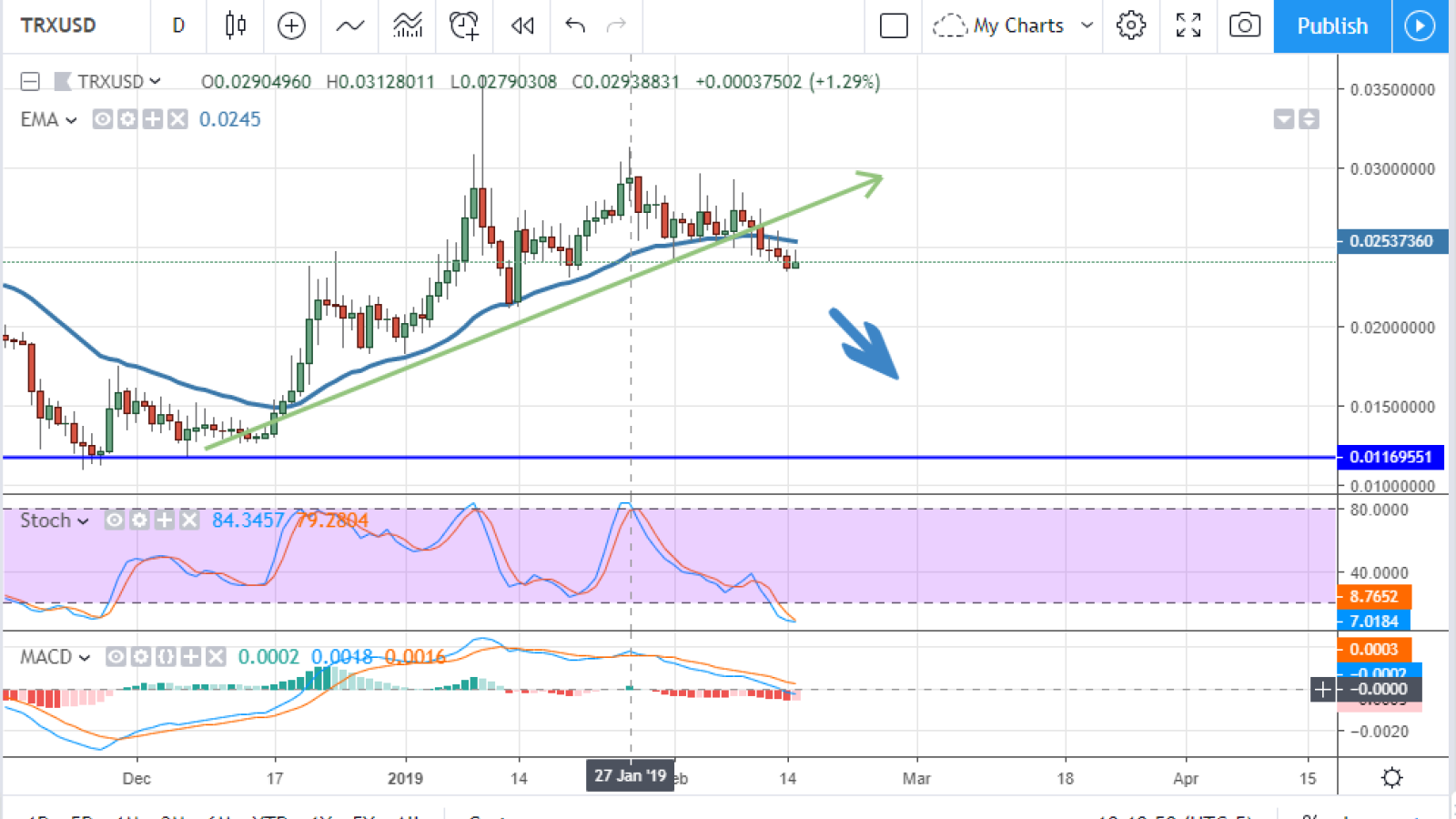 XRP Price Prediction
Ripple is still wrestling with resistance at the short-term moving average, but it doesn't look like it is getting ready to fall. There is strong support just below today's level that is the focus on recent bullish activity, a touch to that level would be a buying opportunity. A move above the short-term 30-day EMA would be bullish and could take this token up to $0.40 or $0.45 in the near to short-term.
Picture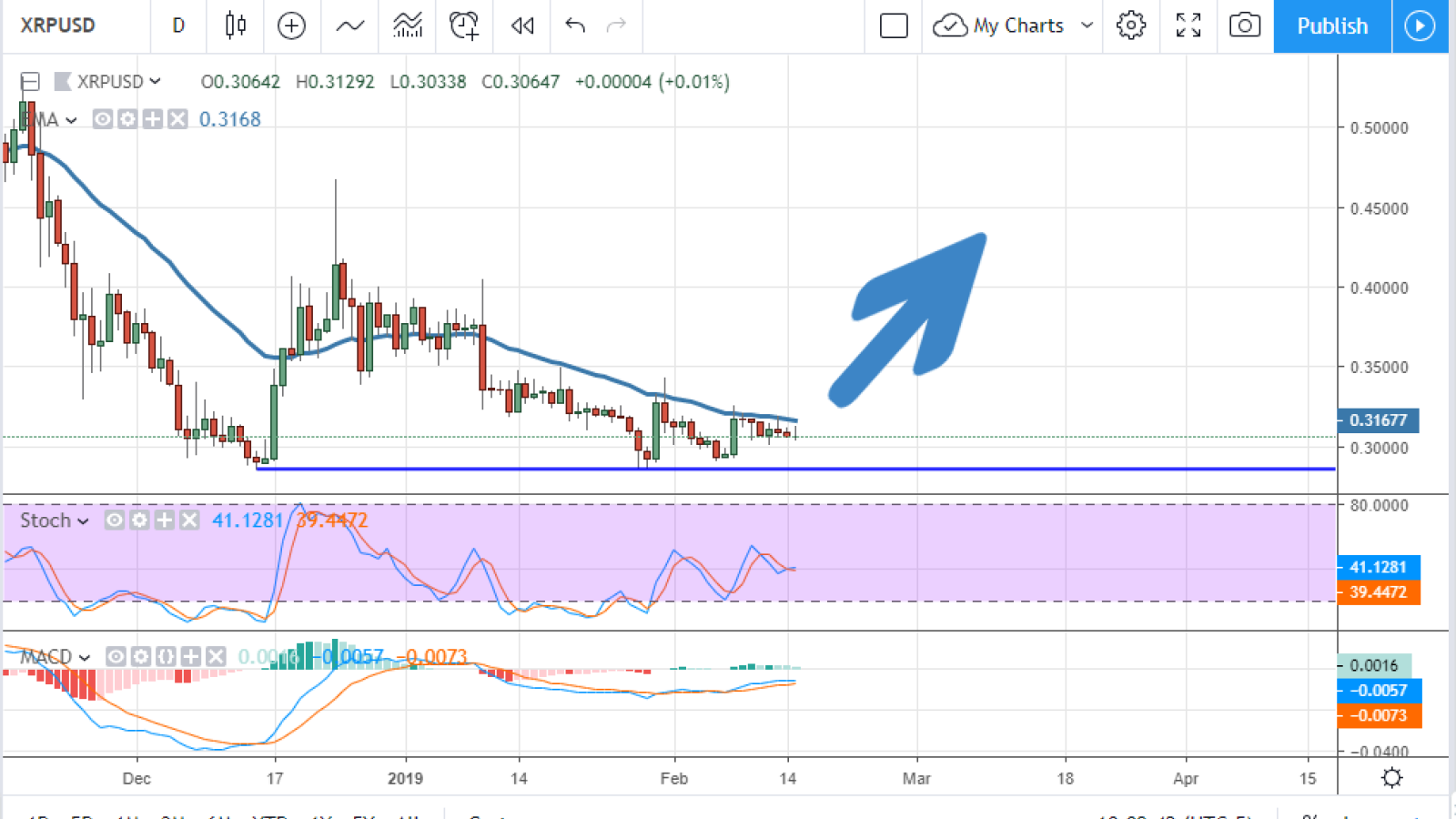 Disclaimer: The opinion expressed here is not investment advice – it is provided for informational purposes only. It does not necessarily reflect the opinion of u.today. Every investment and trading involves risk, so you should always perform your own research prior to making decisions. We do not recommend investing money you cannot afford to lose.