The data provided by a crypto analytics company Datalight shows that ZCoin (XZC) and MOAC (MOAC) witnessed a substantial increase in Wikipedia page views. The report covers information collected from Aug. 23 to Aug. 30.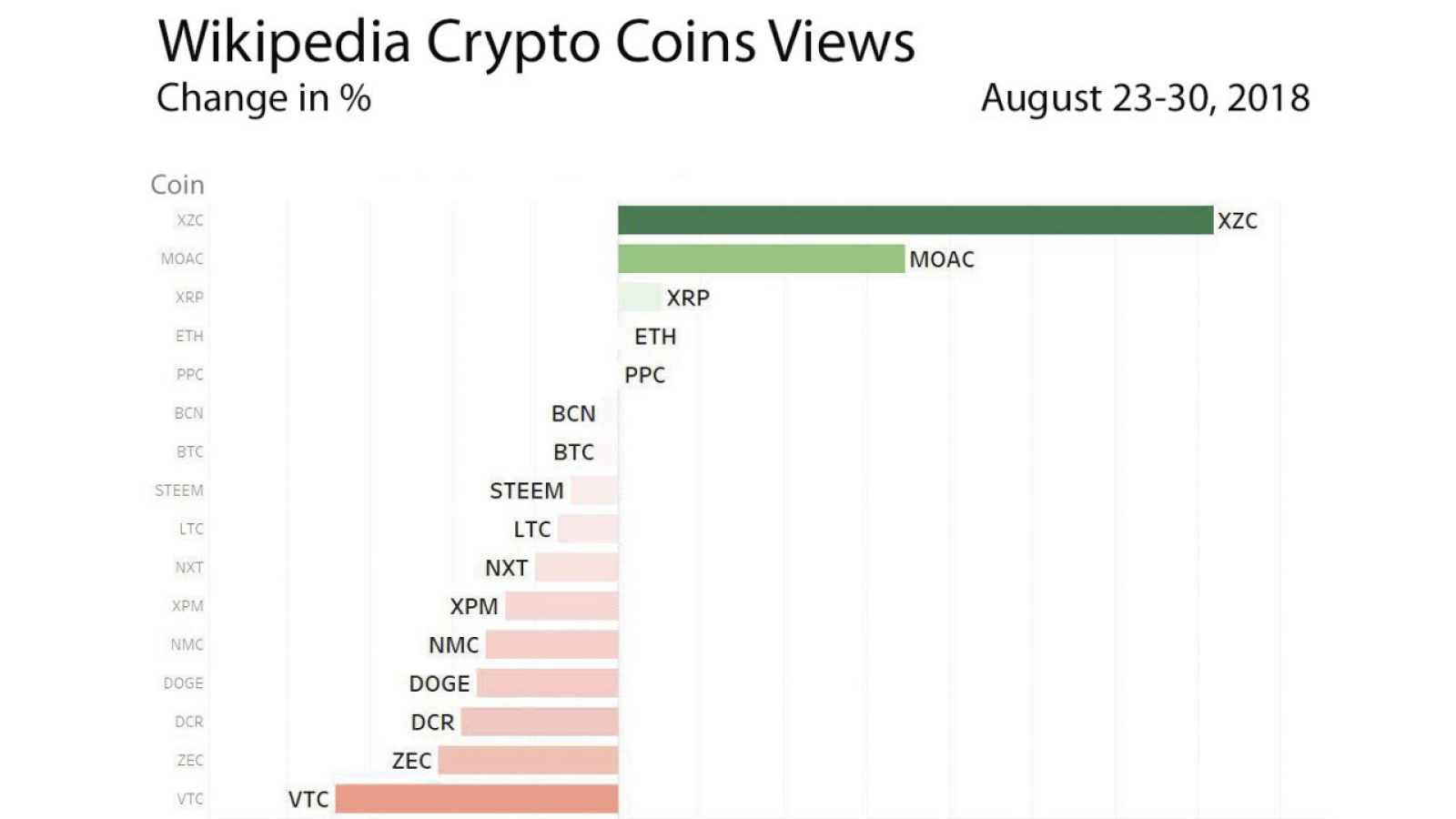 Notably, Ripple (XRP) is also among the few coins that appeared in the green. Ethereum (ETH) remains in the neutral territory while Bitcoin (BTC) declined by a small margin. In general, the page views of the majority of tokens have decreased, which reflects the prolonging bearish market sentiment. Vertcoin (VTC) has suffered the most– its Wikipedia popularity plunged by nearly 17 percent in only one week.
Does Internet popularity reflect the price?

U.Today earlier reported about two prominent Yale economists who came up with a prediction model that is able to accurately (or at least almost accurately) determine Bitcoin price and other cryptocurrencies. A part of their research was devoted to studying the 'investor attention effect' that is based on Google searches. As a result, they came to the conclusion that more searches lead to an increase in Bitcoin price.

In addition, there has been another research that specifically focuses on Wikipedia that also shows a direct correlation between the Bitcoin price and the amount of Wikipedia views.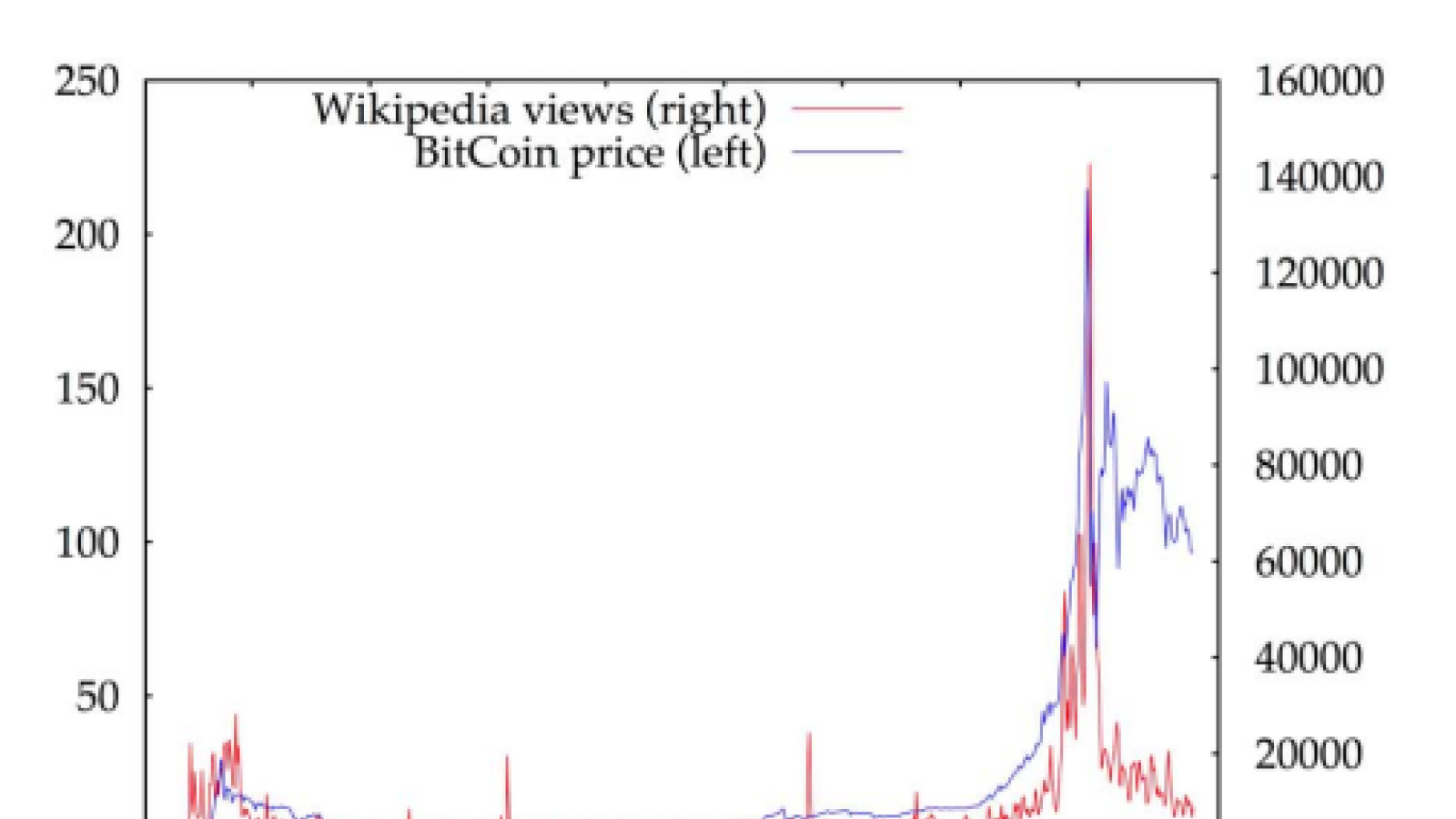 However, it is not advisable to solely rely on Wikipedia or any other Internet platform in order to make your investment decisions. It can be a useful tool for traders, but there are plenty of other factors that can be taken into account.

card

Speaking of ZCoin, a massive 37 percent increase in popularity did not seem to affect the token's price. Over the last seven days, it hovered around in the $13 region without any major fluctuations.

About Datalight
Datalight is a soon-to-be-launched platform that performs an in-depth analysis of different crypto-related data. Apart from covering the market (current prices, exchange volumes, etc.), Datalight also tracks Google searches, Wikipedia page views and helps to determine the target audience by monitoring site traffic. The fledgling startup will also collect information from major social media communities in order to find out the general public's attitude towards a specific project.