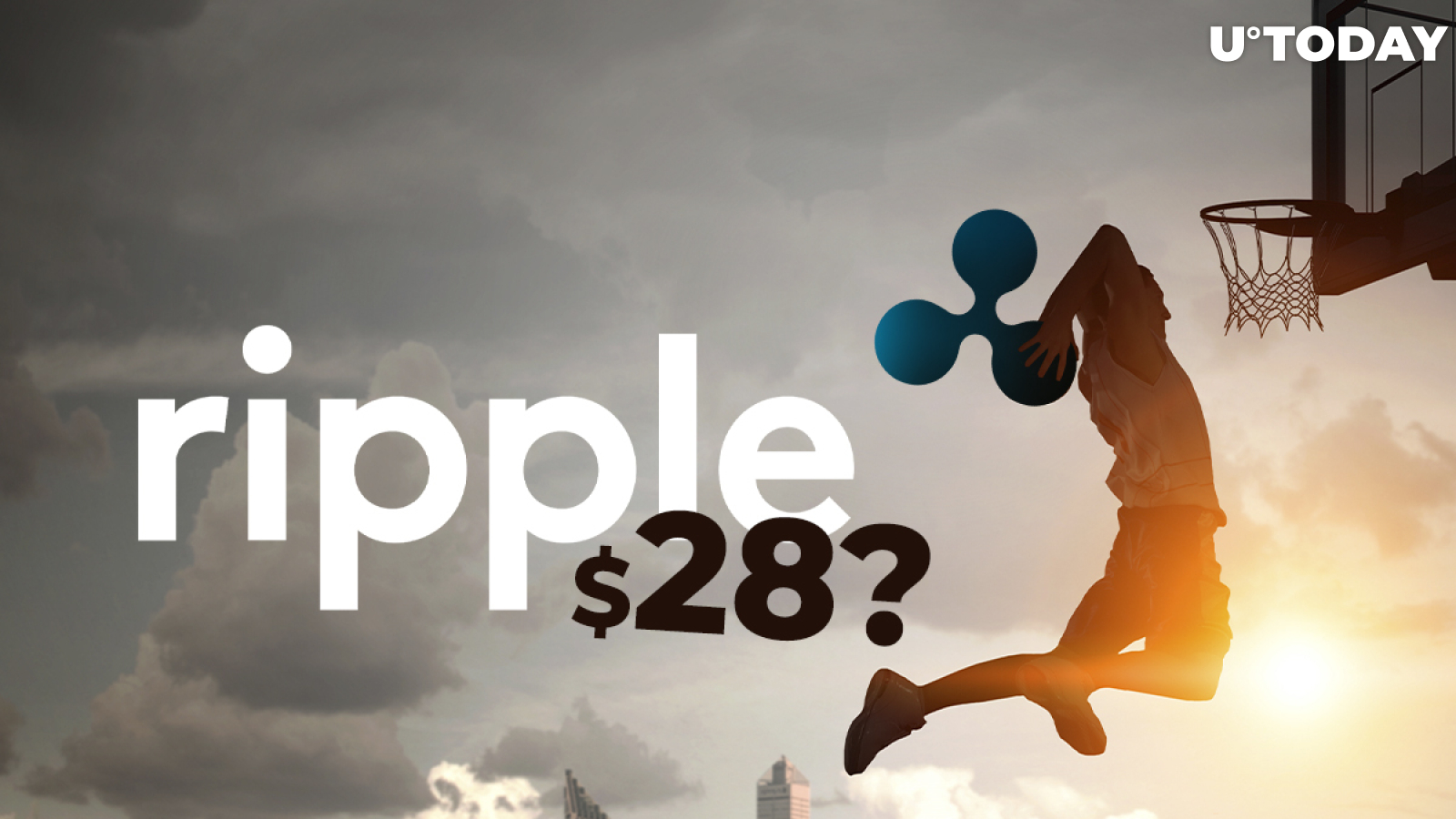 Cover image via www.123rf.com
After dropping below the psychological level of $0.25 recently, the XRP price has fallen even further and at press time is sitting at $0.22.
Curiously, that in the fall 2017, this was the approximate price level from which XRP rushed towards $3.
Now, a crypto analyst suggests that the XRP price is likely to reach the $28 mark in the upcoming cycle, even though many continue pointing out to the dumps of this digital asset to the market.
Recent XRP utility expansion
Recently, Ripple has been stretching XRP's utility, providing more liquidity for this digital asset. In particular, the XRP liquidity index on the Bitso exchange, has reached an all-time high.
Bitso is the biggest on Latin America and a partner of Ripple-powered MoneyGram for using On-Demand Liquidity – Ripple's product that uses XRP.
Another thing is that XRP ledger transactions have recently hit an all-time high, getting ahead of other ledgers, such as Litecoin, Bitcoin, Ethereum and Bitcoin Cash.
$XRP Ledger Transactions Hit All-Time High, Blast Ahead of Bitcoin, Ethereum, Bitcoin Cash and Litecoin. pic.twitter.com/EJS6capeC6

— Welson ? (@CryptoWelson) November 24, 2019
As reported by U.Today earlier, Ripple-powered remittance company TransferGo is planning to deliver payments to South-East Asia, Africa and Latin America by using RippleNet and XRP.
Bullish forecasts on XRP
A crypto analyst @vajolleratzii is bullish on XRP, despite the current price, and says that in the upcoming cycle the coin may hit $28.
A thread on $XRP and why I believe we will hit $28 in this next cycle. $XRP has quickly become everyone's favorite coin to, "hate" which is why I am taking this as an early sign to accumulate more before the coming explosion... pic.twitter.com/TCZzuoMoRi

— D.I.Y Investing (@vajolleratzii) November 18, 2019
Another prediction shows that its maker is extremely bullish, expecting XRP to hit $40,000 in the long run.
This is the #XRP chart I am looking at. This is why I don't have any concerns about daily or weekly price drops. The monthly chart is all you need. https://t.co/lb2a0LGkXW

— CryptoBull (@CryptoBull2020) November 25, 2019
Nearly 50 mln XRP sent to Bitstamp
The Whale Alert Twitter account has spotted around $11 mln in XRP transferred from an unknown wallet to Bitstamp exchange.
In the comment thread, many are talking about another XRP dump. Big portions of XRP regularly released from escrow by Ripple and also large amounts of XRP sent to crypto exchanges are believed to be holding the coin's price down
? 49,999,995 #XRP (11,033,148 USD) transferred from unknown wallet to #Bitstamp

Tx: https://t.co/yTO7EUohlg

— Whale Alert (@whale_alert) November 26, 2019