As usual, Bloomberg News published its rankings of the best performing cryptocurrencies of 2019. Eight of the top 10 coins by market capitalization either decreased in price or were much less appreciated in a year where Bitcoin (BTC) doubled. Only one coin outperformed the largest cryptocurrency - Binance Coin.
Binance Coin, The Token of 2019
Binance Coin (BNB), a native token for the Binance exchange ecosystem, surged almost 150% this year. Bloomberg called this token "a favorite of crypto hedge funds and large traders since its 2017 introduction". For this reason, analysts associate BNB's great success with institutional approval.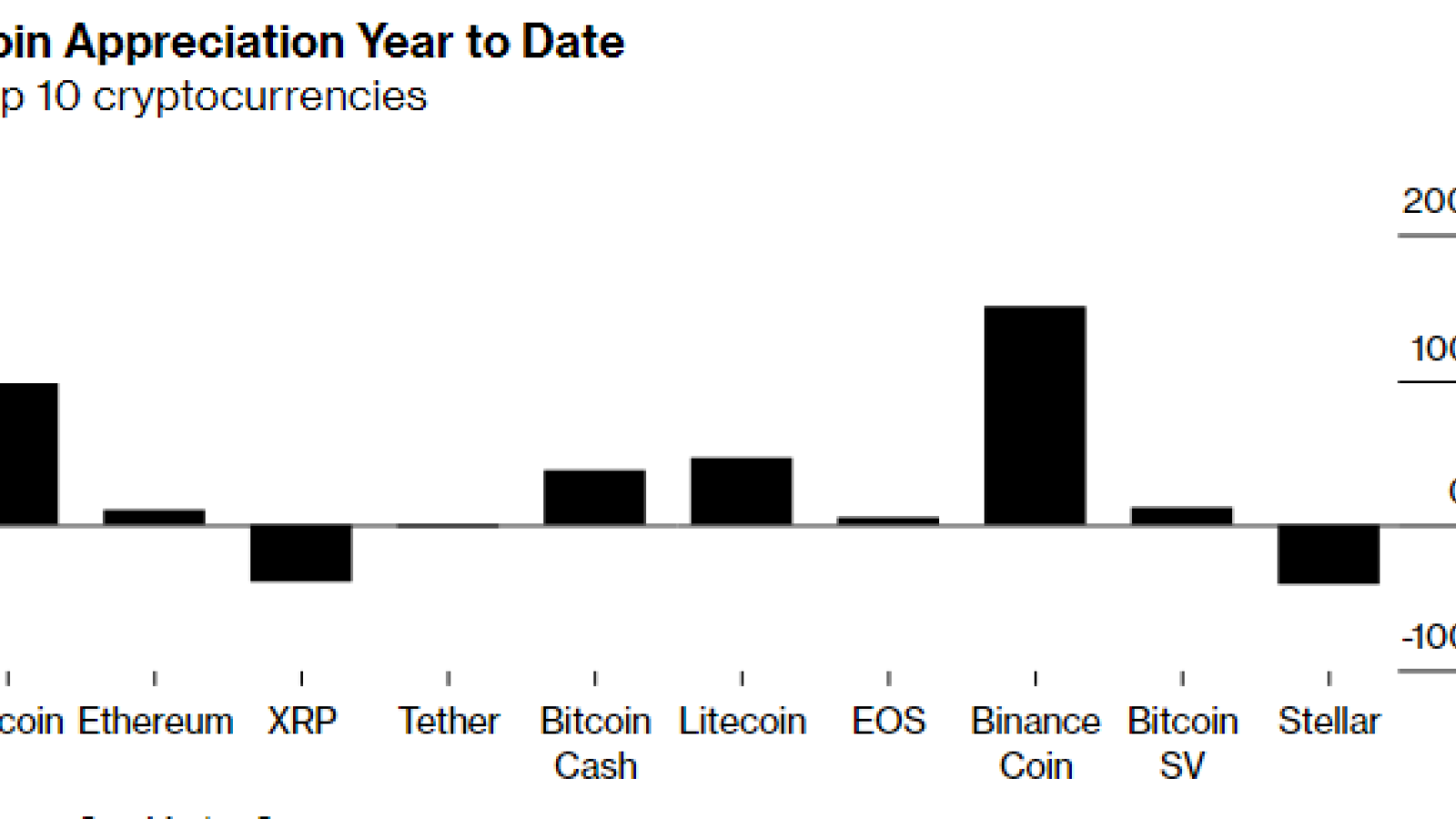 BNB's splendid performance is linked to its role as a payment tool for Binance's exchange services. BNB allows holders to obtain trading-fee discounts and other benefits on Binance, the world's largest centralized exchange, essentially serving as a loyalty program for customers.
With the concept of "transactional mining", the eventual burning of tokens to support demand brought success to Binance Coin. Every quarter, Binance destroys BNB based on its trading volume in three-month periods.
Catalysts and Challenges for 2020
With the new year around the corner, Binance is doing its best to consolidate its progress. In order to continue this journey of success, Binance CEO Changpeng Zhao traveled to numerous countries that have shown interest in the exchange - Russia, Turkey, India, etc. Mr. Zhao also made acquisition bids, snapping up largest the Indian fiat-to-crypto exchange WazirX and the decentralized applications explorer dApp Review.
There are several obstacles for Binance to progress. Some of it is connected to the end of IEO euphoria that Mr. Zhao gained, and to the unmatched level of competition in within the cryptocurrencies exchange sphere. Following Binance's example, the fierce rivalries have grown even more savage as many of the exchange services have issued their own tokens.
Do you have an account with Binance? Have you ever purchased BNB? Tell us your story on Twitter!