Shiba Inu (SHIB) has experienced a notable decline in its value over the last 24 hours. As of the latest data, the meme coin is trading at approximately $0.00000797, raising questions about what could have led to this sudden drop.
The overall cryptocurrency market has been in a state of flux, with both Bitcoin (BTC) and Ethereum (ETH) experiencing declines. This general market downturn could have been a significant factor in dragging Shiba Inu down with it. Specifically, the eve of expiration for BTC and ETH saw the delivery price deviating from the max pain point, a relatively rare occurrence that could have had a ripple effect on other cryptocurrencies, including SHIB.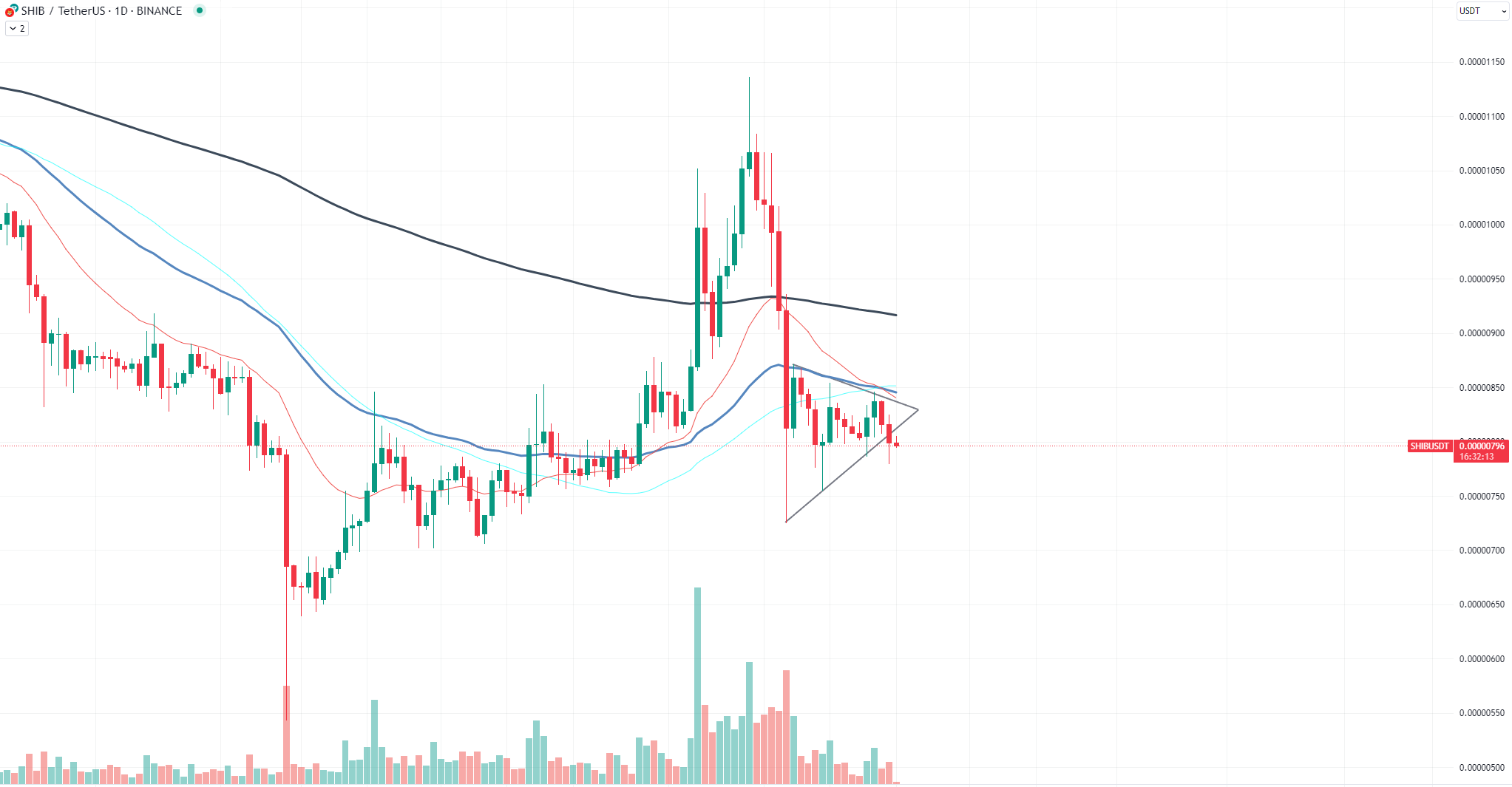 Moreover, the delay in ETF approvals has led to the exit of short-term funds from the market. This could have further exacerbated the downward pressure on Shiba Inu's price. It is essential to consider these broader market dynamics when analyzing the recent performance of SHIB or any other cryptocurrency.
The decline in Shiba Inu's value comes amid a backdrop of market uncertainty and the invalidation of the symmetrical triangle pattern. While it is tempting to attribute the drop solely to market-wide influences or technical patterns, it is crucial to remember that each asset has its own set of factors affecting its price: news, developments, announcements. For Shiba Inu, the lack of any significant news or updates could also be a contributing factor to its price decline.
Shiba Inu's unexpected fall can be attributed to a combination of factors, including the overall market downturn and specific events like the delay in ETF approvals.