Shiba Inu has once again become one of the most purchased tokens by the 1,000 largest Ethereum wallets. The sudden buying power appeared after the token lost first place as the biggest USD holding on whale wallets.
Shiba Inu enters top 10
According to WhaleStats whale-tracking service, Shiba Inu has entered the top 10 of most bought tokens among large wallets. While the buying volume remains insignificant compared to the quantities owned by whales, this still indicates the presence of interest in the token.
According to the volume indicator on TradingView, traders are not willing to actively trade the asset and prefer larger caps like Ethereum or Bitcoin. The low activity of traders could also be tied to it being the weekend (for traditional financial markets).
Shiba Inu is no longer the first
While the buying activity of whales is an important indicator, the total value of whale holdings on whale addresses has reached $1.5 billion, resulting in a drop of SHIB token to second place in the total holdings.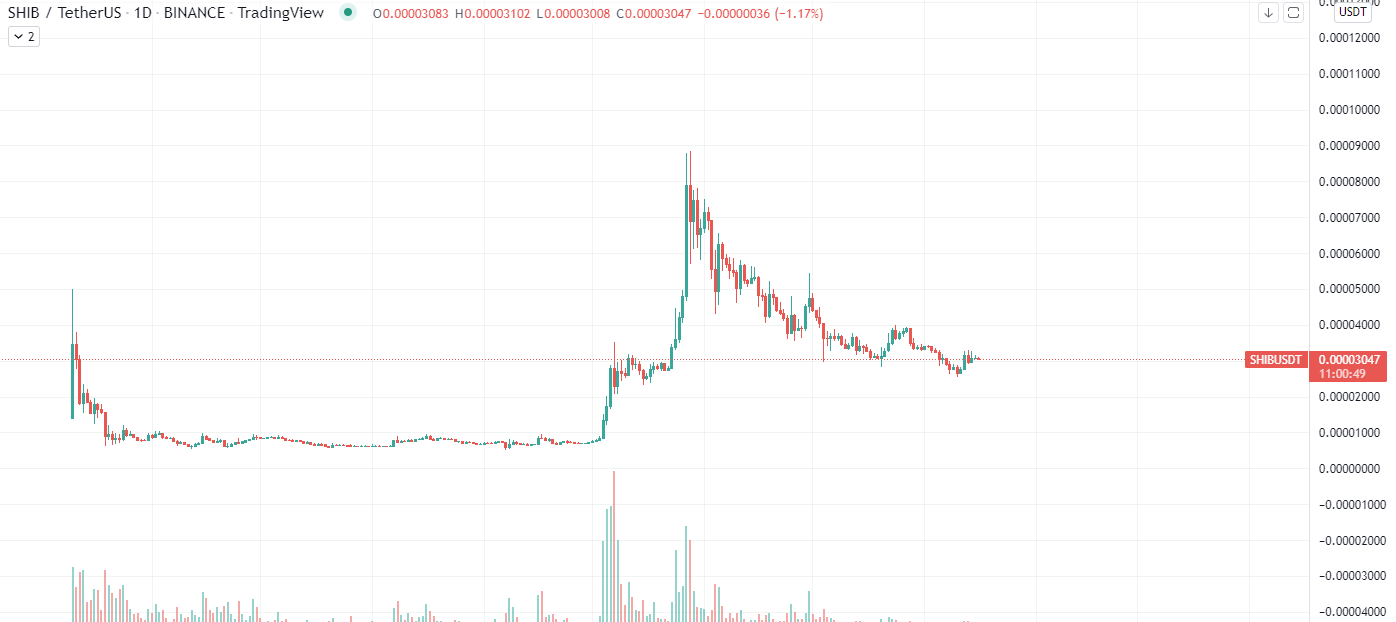 First place is still behind the FTX Token, FTT, which is being held with a capitalization exceeding $1.6 billion. Shib's drop to second place was followed by a prolonged battle of two assets for first place. But unfortunately for its investors, Shiba Inu lost the lead even after almost $300 million of inflows to the asset from whales.
At press time, Shiba Inu is trading at $0.00003 with a -1.4% daily loss. The recovery rally on the asset has not yet concluded due to Shiba Inu trading above the $0.00003 support zone.