The Shiba Inu cryptocurrency, commonly known as SHIB, is experiencing significant pressure from bearish investors as IntoTheBlock reports the dominance of sellers in the past 24 hours. The volume of SHIB tokens sold exceeded the volume of purchases by 27.23 billion tokens, totaling 2.09 trillion.
The report revealed that there were 19 bear addresses that traded at least 1% of the total volume in the last 24 hours, while the bulls had 16. This has resulted in a rise in the number of large sellers to 128 in the last seven days, while the number of major buyers remains at 119.
A SHIB Hope
Despite this setback, there is hope for SHIB, as the altcoin season could help cryptocurrencies narrow the performance gap with Bitcoin. Altcoin season refers to a period in which alternative cryptocurrencies experience significant growth and outperform Bitcoin. This could lead to increased demand for SHIB and a potential rise in its value.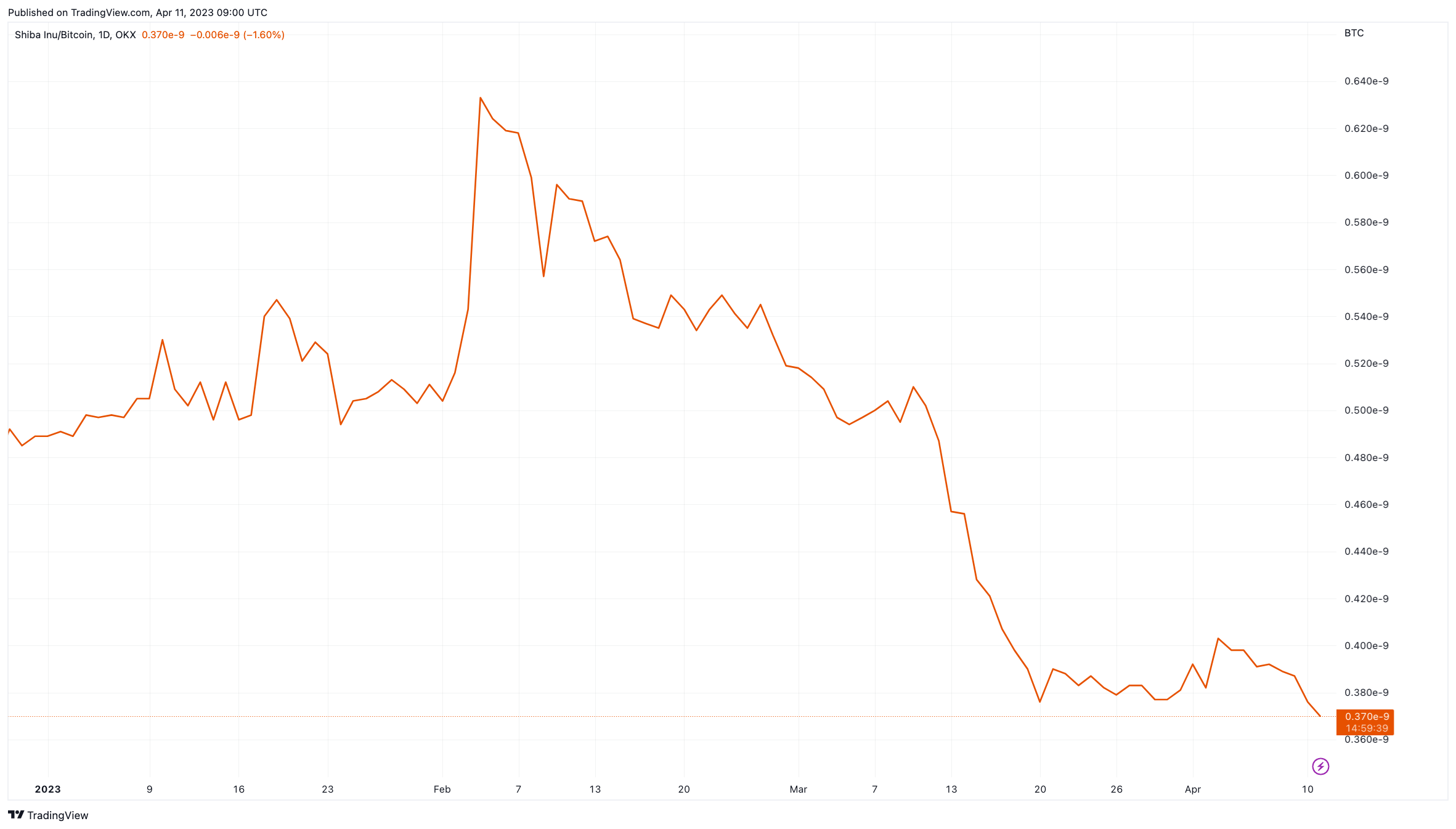 SHIB has now fallen 23.2% year-to-date against BTC. Meanwhile, Bitcoin's dominance is at one-year highs, 48.5%, and the last time the index crossed this zone was in July 2018. It can therefore be assumed that the crypto market will soon experience a redistribution of capital and money will move from expensive BTC to cheap altcoins like SHIB. The other two options are the first rise in Bitcoin dominance above 50% in five years or a major collapse of the entire market.