Tech lawyer Varun Sethi has recently revealed an anti-crypto bill that was allegedly drafted by the Indian government (its authenticity is yet to be confirmed).

If the bill gets the green light, India will ban holding, trading or mining any cryptocurrency, but it will issue its very own "Digital Rupee."
Here's the complete crypto draft bill thanks to @Blockchainlaw91
It does talk about a ban. However:

1. Authenticity is not verified
2. Monsoon session of Parliament will not discuss this
3. It takes a long time for a bill to pass #IndiaWantsCryptohttps://t.co/AWiOWfogDm

— Nischal (WazirX) ⚡️ (@NischalShetty) July 15, 2019
The end of the road
India is far from the most Bitcoin-friendly countries. Back in 2018, the Reserve Bank of India (RBI) issued a banking ban, but digital assets are still concerned legal in the country

Things got much worse for the local crypto community on June 17 after it was confirmed that the government was taking actions to prohibit any digital assets.

Section 9 of the draft bill, the whole version of which is available on Scribd, explicitly states that all cryptocurrency-related activates are illegal.

Violating the new law will result in a fine or prison time (up to ten years).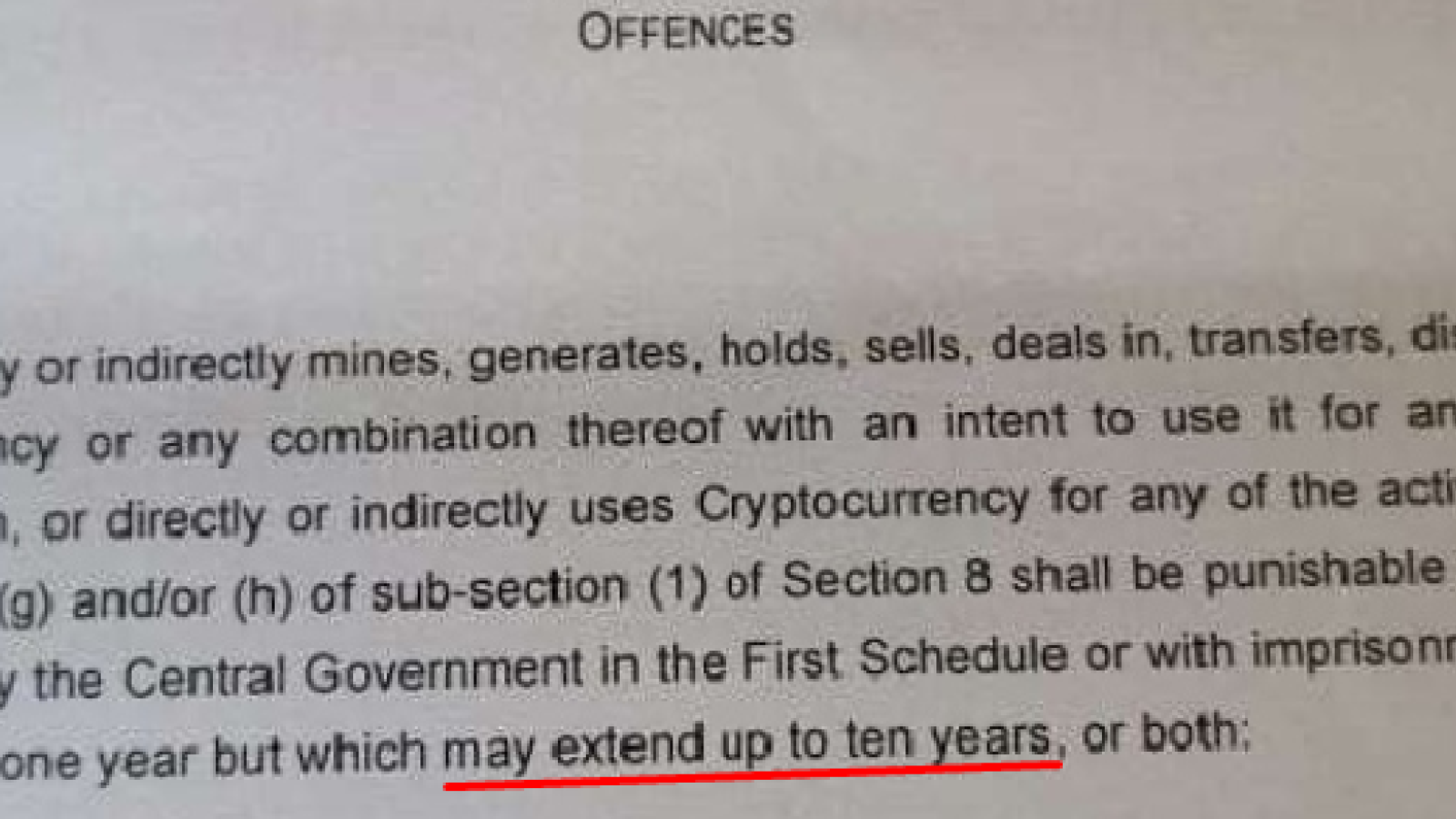 Skirting the ban
Even if India does ban crypto, savvy investors will find a way to circumvent it. For instance, they could send Bitcoin abroad and transfer fiat money back to their country.

The Monsoon Session of Parliament won't touch this bill, and that means that it won't be passed anytime soon.

The newly emerging Digital Rupee, which was shelved earlier this year, also doesn't get in line with India's harsh stance on crypto.