In a press release published today, Ripple client dLocal payments company announced that it has received a $150 investment led by Alkeon Capital and some other large companies.
Besides, a former high-profile executive from JP Morgan has joined dLocal as its chief operating officer.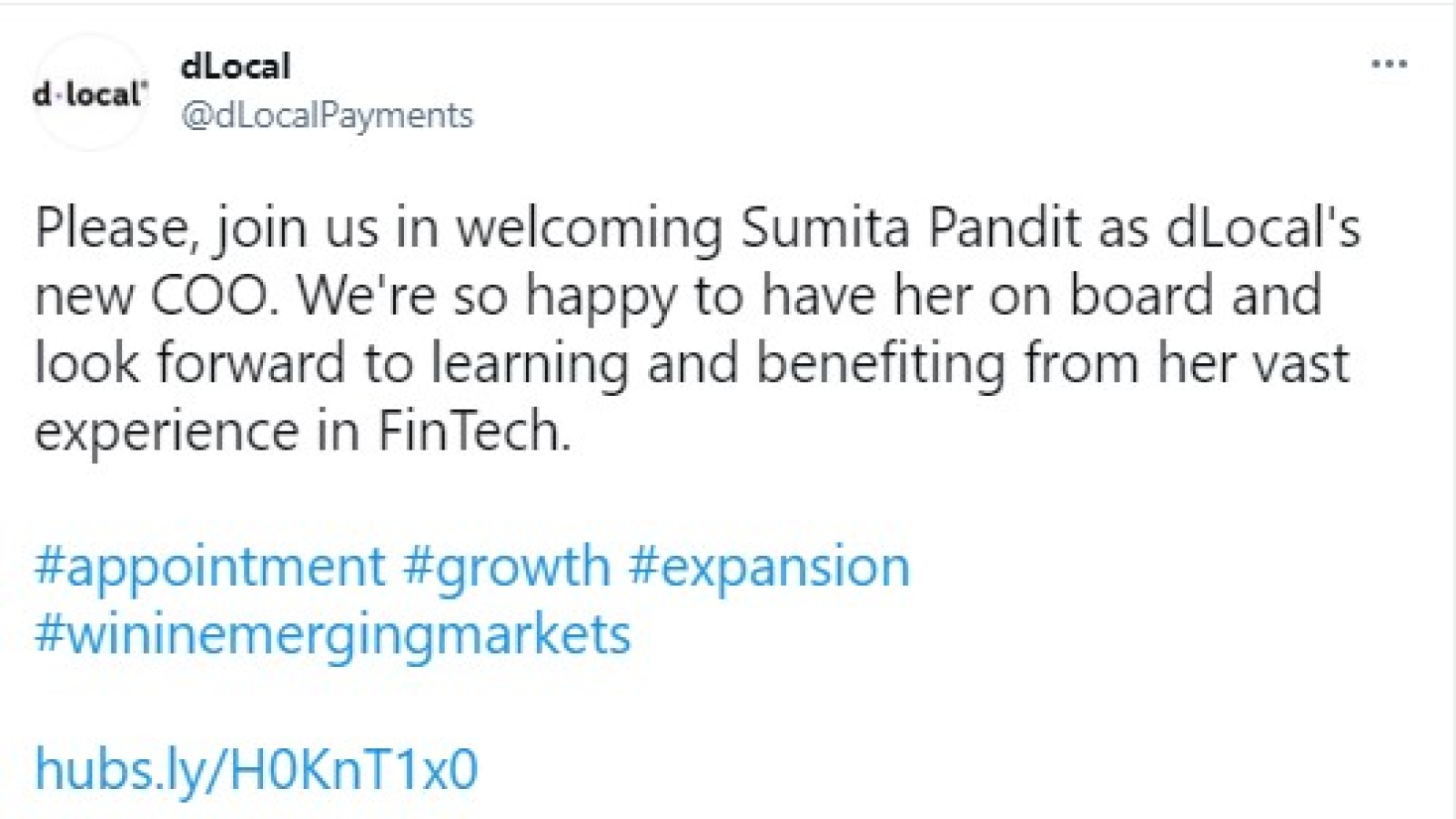 New COO from JP Morgan hired by dLocal
Before coming to dLocal as Chief Operating Officer, Sumita Pandit was Managing Director and Global Head of Fintech Investment Banking for the JP Morgan banking giant.
She has more than 20 years of experience dealing with investment banking, payments, financial software, neo-banks and also insurtech.
She also worked at Goldman Sachs before joining JP Morgan. The former COO of dLocal, Jacobo Singer, has been promoted to the president's post.
Pandit will help dLocal achieve new milestones in its expansion to land more global merchants as partners in emerging markets.
dLocal CEO Sebastián Kanovich stated:
We are excited to welcome her [Sumita Pandit] as our new COO, where she'll help steer dLocal's next chapter of growth and strengthen our position as an essential service for global merchants that rely on us to access consumers in emerging markets and accelerate their overall growth strategies.
dLocal receives $150 million investment
The RippleNet client has also secured $150 million in new investment led by Alkeon Capital together with Tiger Global, BOND and D1 Capital Partners.
Kanovich pointed out that this investment will enable the company to expand its focus on customer success.