Over the last day, XRP's rate has jumped around 10 percent, though showing a rise by 7.23 at press time. The upside movement started after Ripple's CEO, Brad Garlinghouse, publicly said that Ripple may come back to considering a collaboration with its major rival from the traditional financial system, Swift.
Experts believe this was what ensured the rise of not only XRP but of Bitcoin and Ethereum too.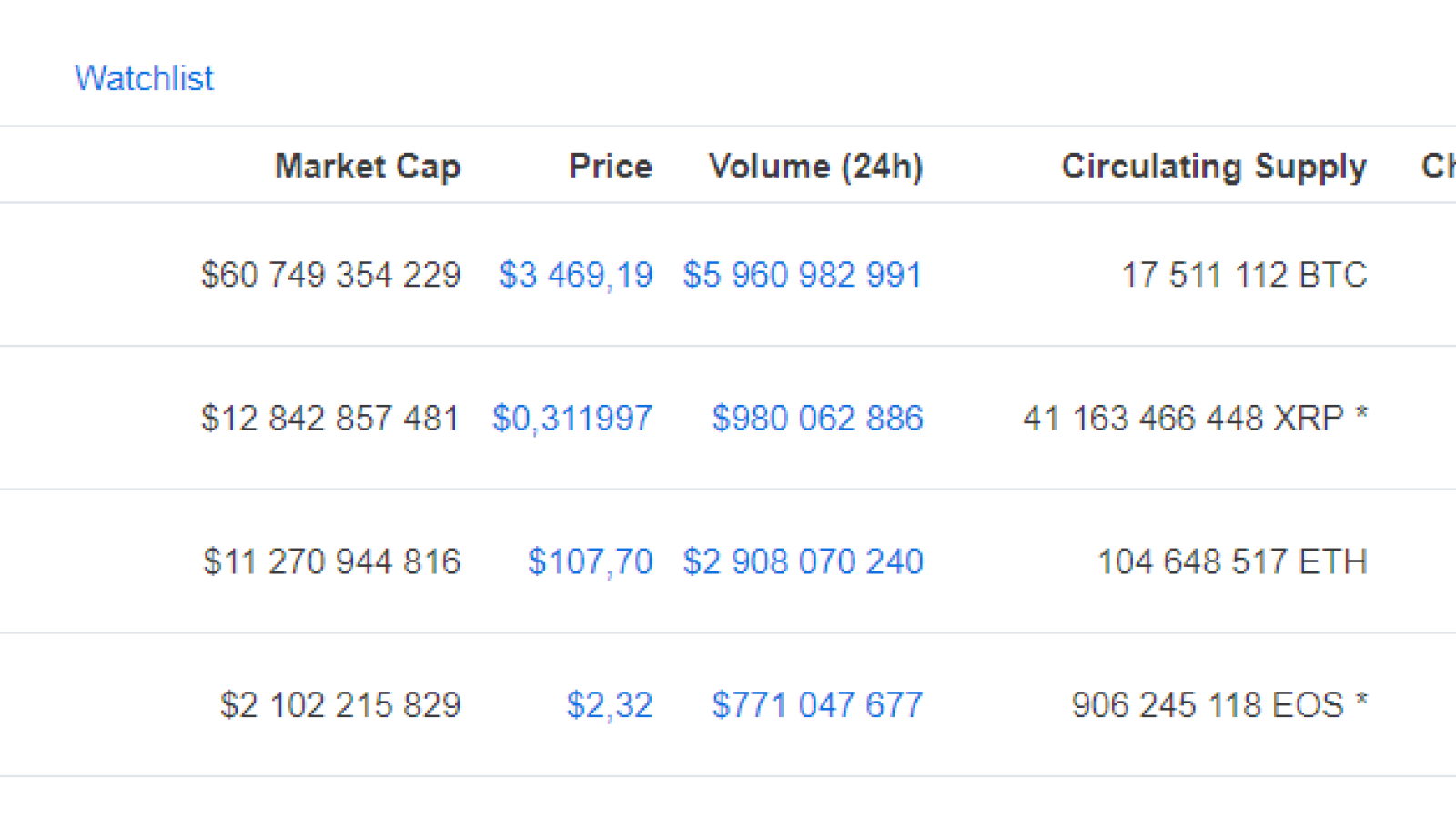 Garlinghouse: Swift system is well out of date
Over the last 24 hours, the Bitcoin rate has increased by 0.17 percent as per Coinmarketcap at the time of writing this. Ethereum is up 1.63 percent. Bitcoin's market cap has risen by more than $2 bln.
All of this is assumed to have happened after Ripple's CEO mentioned the possible cooperation with Ripple and Swift during the Fintech Forum in Paris.
Meanwhile, at the same event, the outgoing CEO of Swift said that the financial giant was about to partner with Ripple's competitor, the R3 blockchain platform, in order to join its Global Payments Innovation network.
Back then, Garlinghouse also expressed his opinion that decentralized financial systems will most likely win in the long run, basically hinting that Swift will soon go the way of the dodo, adding that one-way messaging frameworks like Swift do not provide enough liquidity in the Internet of Value.
Where XRP stands on Coinmarketcap
At press time, XRP is trading at $0.3119 with the trading volume amounting to $980 062 886 – that is way behind Ethereum. However, XRP is still ahead of ETH in position #2 due to the higher market cap.