Euro Exim Bank, Ripple's first partner to use XRP powered xRapid for cross-border payments, has announced plans to test a new system using xCurrent (responsible for Ripple's real-time payments messaging). The new system will embed trade finance data into an xCurrent message. This is something similar to what SWIFT offers and would certainly be a major step forward for Ripple. In the meantime, XRP is dropping through support, dragged lower by Bitcoin's falling prices and general malaise in the cryptocurrency market.
XRP/USD – Chart Analysis
Ripple's XRP is still standing in second place for market cap with almost $1 billion between it and 3rd place Ethereum. The bad news is that XRP has lost over 9% in the last 7 days and more than 6% for the last 24 hours. Currently it is trading at 0.29 against the US Dollar according to aggregate data from CoinMarketCap.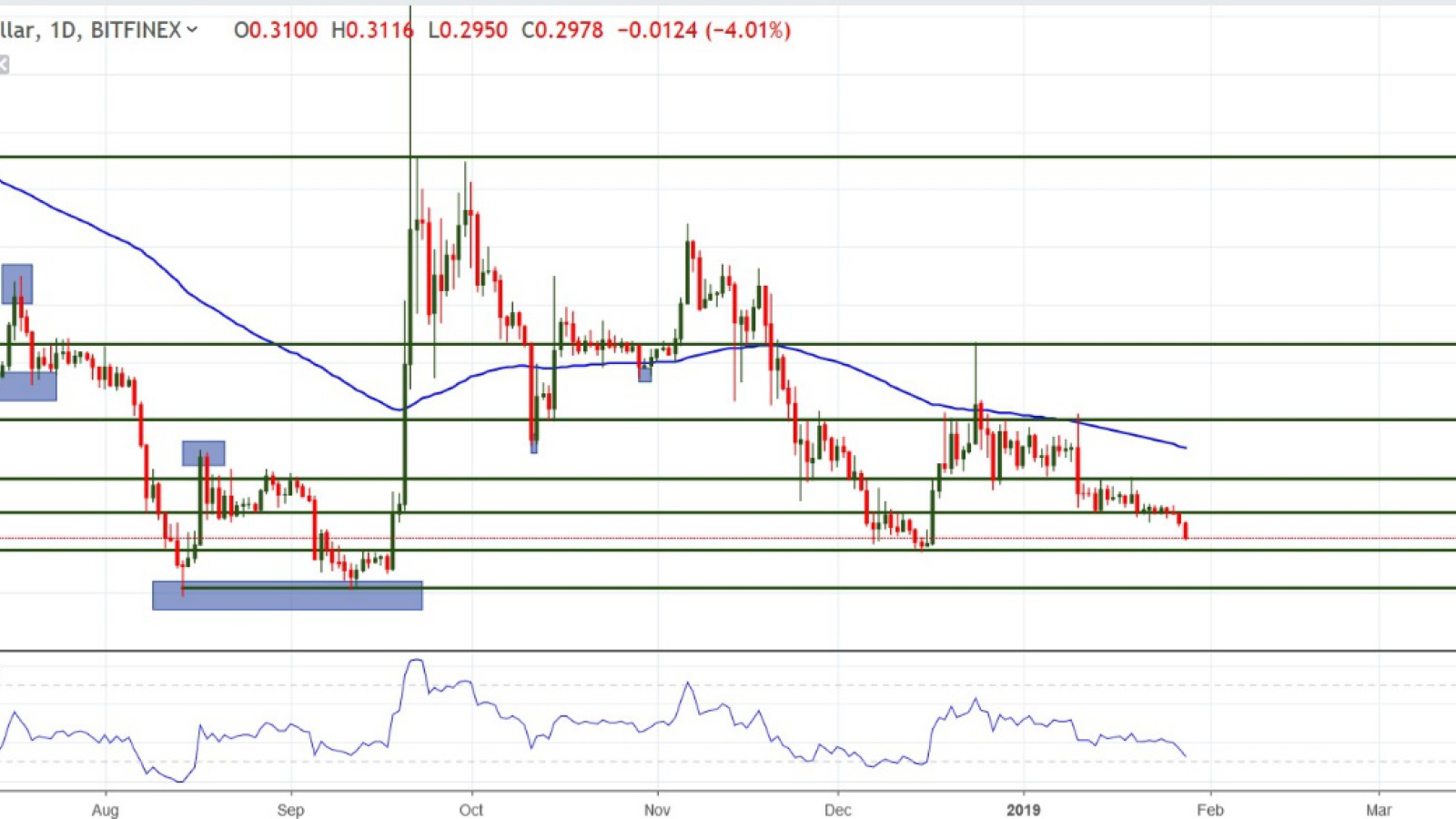 The pair has just dropped through the support at 0.32 and maybe, more importantly, it has breached the psychological barrier at 0.30. This makes 0.28 the first and most likely target, which is a price last seen in mid-December 2018. I will note that is also when the price jumped to 0.47 from said support level.
The Relative Strength Index is approaching oversold on a Daily chart (above) and this fact coupled with the support at 0.28, may trigger bullish price action but there's lots of resistance overhead so the extent of the climb (if any) will depend on how price behaves at those levels.
Support zone: 0.28
Resistance zone: 0.30, 0.32
Most likely scenario: drop into 0.28 support, followed by a bounce up
Alternate scenario: ranging, mostly sideways movement