Public IOTA, an independent group that promotes IOTA and the Tangle worldwide, has just made an announcement about rolling out the alpha version of their 'Tangle Universe' project, which was initially revealed in November. Tangle Universe serves as the database of the whole ecosystem.
Disseminating knowledge
According to their Medium blog post, IOTA customers constantly ask them questions, which pertain to IoT, supply chain, smart contracts, etc. In order to fill this knowledge gap, they came up with an idea to launch a separate database. The project is also designed to provide newcomers with insights into important services and projects.

card

Given that IOTA is hell-bent on becoming the centerpiece of the IoT era, new partnerships are crucial for the startup. As U.Today, reported earlier, IOTA Foundation recently teamed up with Next Biometrics, an Oslo-based company that invented the fingerprint sensor.
Adding a listing
The modus operandi of the newly revealed database is rather straightforward – you are simply supposed to register in the database and choose any suitable listing. For instance, you can publish all the relevant information about Tange-related events for others to keep in touch. All the listings will be displayed on the IOTA map.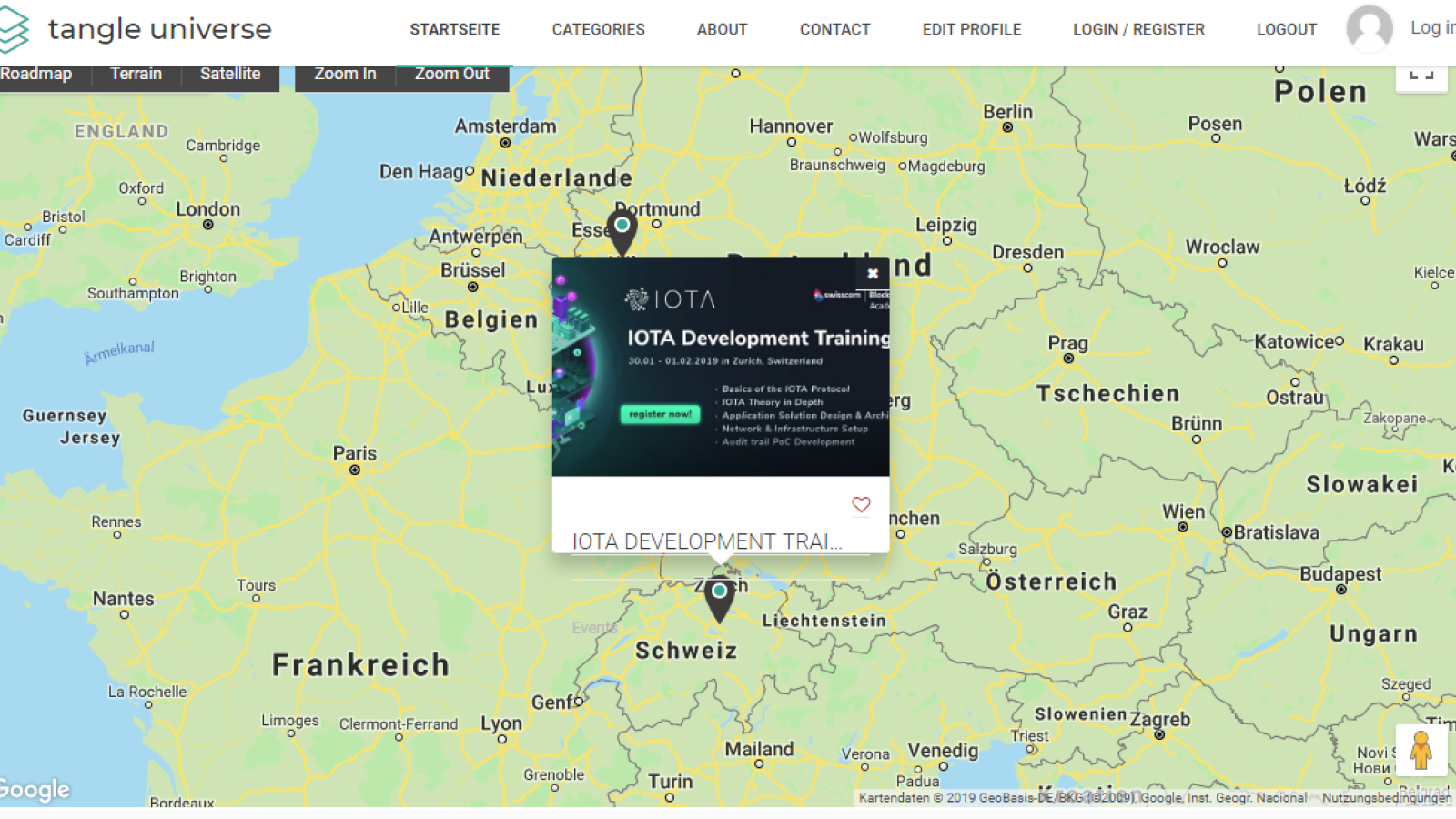 As of now, Tange Universe is still in the process of development. Meanwhile, you are still able to use their website. The listing process is completely free of charge, but the team of developers is encouraging donations.
Tange Universe and Wikiota
The announcement also states that Tange Universe 'will be embedded' in Wikiota, which is designed to educate the general public about the project. Wikiota, which is still in process of construction, will shed light on complicated ecosystem terms, making them understandable for an average Joe who might be interested in the project. As the name suggests, Wikiota will feature definitions and short articles on a given subject.