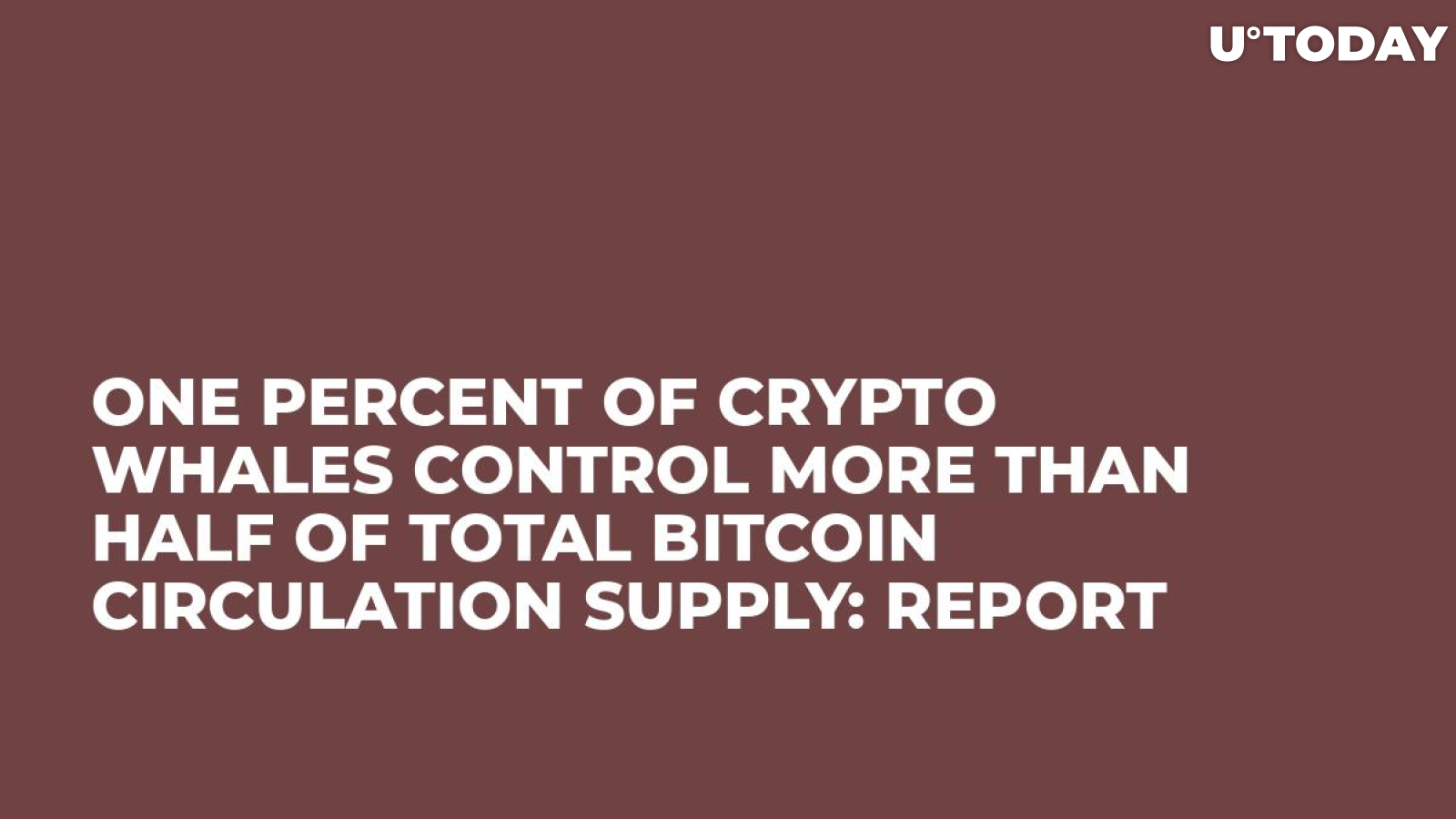 Cover image via U.Today
According to a new Diar report, 55 percent of the total Bitcoin (BTC) circulation supply is entirely controlled just by just one percent of elite Bitcoin addresses, dubbed "crypto whales." Another peculiar revelation is that more these wallets usually boast million dollar balances with more than 200 BTC.

The study also says that nearly one-third of these gargantuan Bitcoin holdings have never been sent to other addresses. Apart from ardent Bitcoin hodl'ers, these wallets could also represent the reserves of some exchanges. It is also quite possible that some wallet owners simply cannot restore access to their private keys.