The second largest stock exchange in the world, with a market cap of $10 trillion, is getting closer to launch Bitcoin futures during the first half of 2019.
Joseph Christinat, the vice-president of Nasdaq's media team, spoke with UK media outlet Express, stating that
"Bitcoin Futures will be listed, and it should launch in the first half of next year – we're just waiting for the go-ahead from the CFTC but there's been enough work put into this to make that academic."
He also added, "We've seen plenty of speculation and rumours about what we might be doing, but no one has thought to come to us and ask if we can confirm it, so, here you go – we're doing this, and it's happening."
Chart Analysis - BTC/USD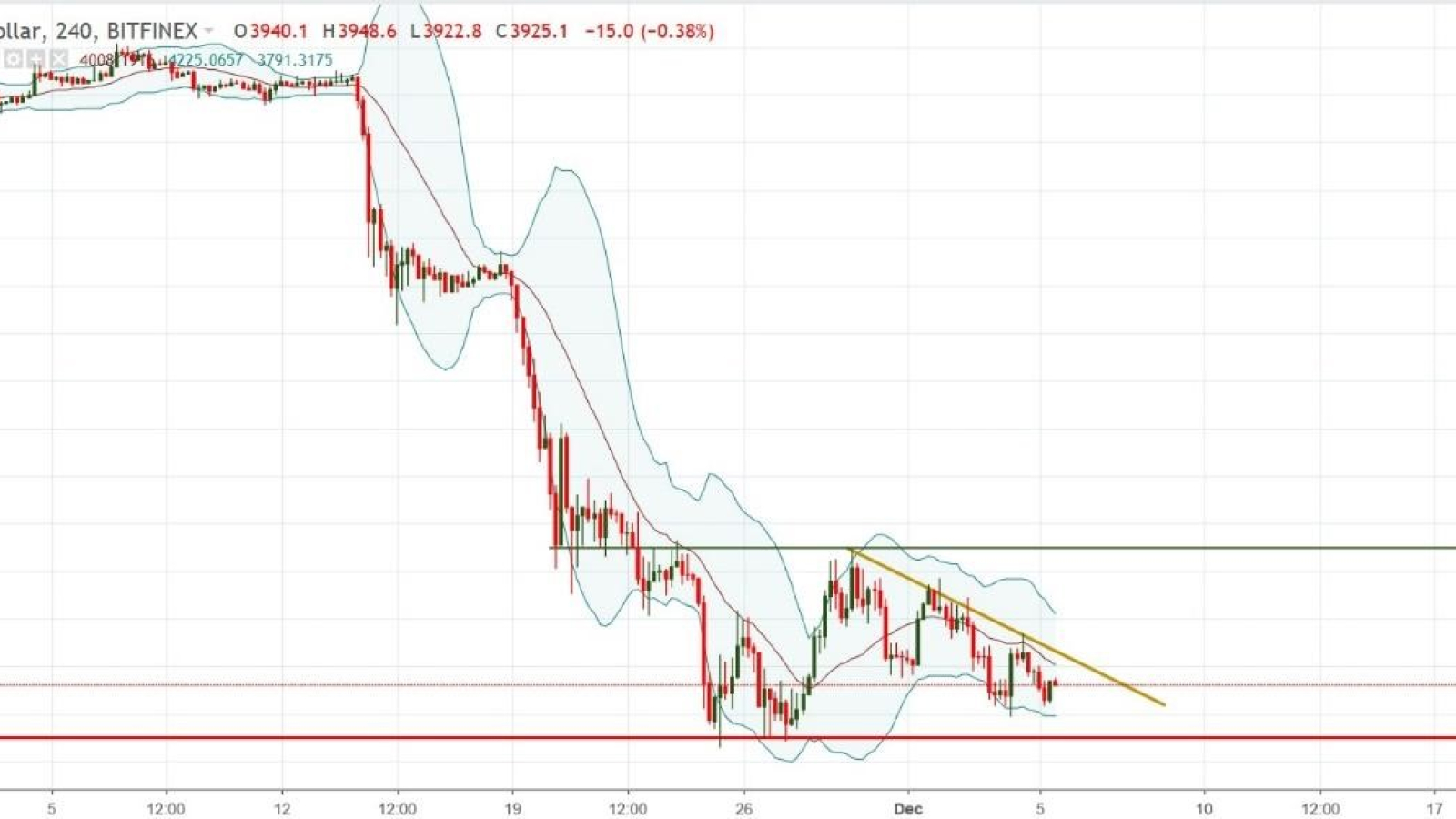 After attempting to break the $4,500 barrier, Bitcoin has resumed its bearish action, losing over 5% during the last 7 days and 2.50% in the last 24 hours. It is now capped by a bearish trend line and headed towards the support at $3,700.
Currently, the pair is trading very close to the key handle at $4,000, and the way it behaves here will determine the next short-to-medium term direction. A strong move above the level will probably break the trend line, and this will open the door for a recovery into $4,500, which will also create a more significant higher low, making way for further upside. On the other hand, a bounce lower from $4,000 will likely make $3,700 the next short-term destination.
Support zone: 3700
Resistance zone: bearish trend line (as diagonal resistance) and the upper Bollinger Band (as dynamic resistance); 4500 in the longer term
Most likely scenario: break of the bearish trend line and move into upper BB
Alternative scenario: choppy action with a bearish bias.