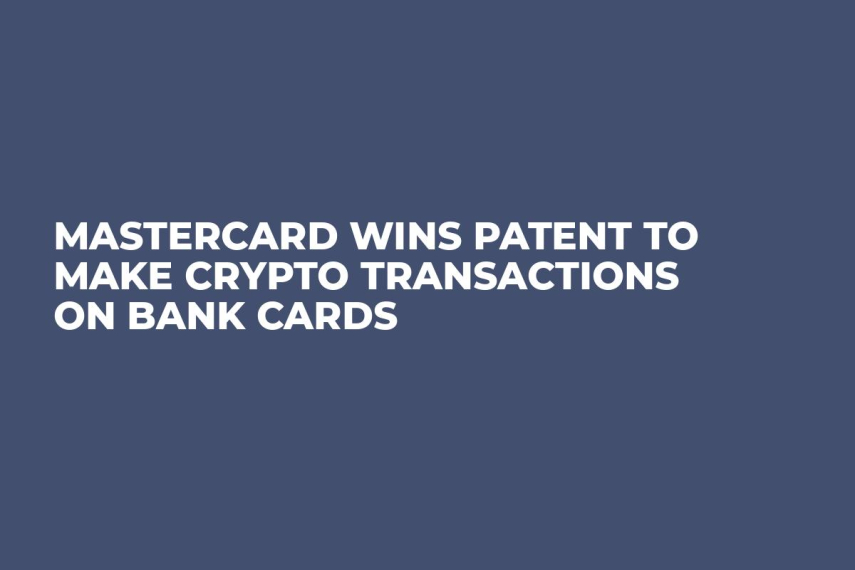 Cover image via U.Today
On July 17, the electronic payment giant received a patent for conducting transactions with Blockchain-based currency. This means that someday the clients of this provider may be able to buy things paying with BTC using their bank cards. Sounds like good news for the crypto community.
The official paper
The US Patent and Trademark Office released a document regarding the Mastercard's new patent, where it says that customers who appreciate the safety of their personal data have been using distributed ledger-based currencies much lately.
The paper also notes the drawbacks of virtual coins, so, it says, it is necessary to change the way these operations are processed. Since BTC transactions still take much longer than instant traditional payment systems, the patent for operations with digital coins via Mastercard have been approved.
The future of the new technology
Still, it is unclear whether consumers would indeed be able to instantly pay for goods and services with their crypto if Mastercard brings this method to the market.
Seth Eisen from Mastercard's top-management has stated that the payments provider is always in search of innovations to offer their clients. However, he mentioned, that Mastercard protects all their ideas with patents anyway, regardless of whether they will later be launched to the market.
Tom Lee speaks
The famous Bitcoin supporter Tom Lee from Fundstrat believes this step is good for electronic currencies because it would turn digital ledger-based money into a valid form of transaction.
Lee gave an example of other countries where a more optimistic approach to digital currencies has been adopted and authorities consider transactions with them to be valid and real– Japan.