IOTA is an open source distributed ledger designed to execute transactions between machines connected to the Internet-of-Things. According to its founders: "We envision IOTA to be a public, permission less backbone for the Internet of Things that enable true interoperability between all devices". Sounds a little scary to me though, could be the start of "Skynet" and we all know how that turned out.
It was launched in July 2017 and uses a Decentralized Acyclic Graph (DAG) instead of a blockchain. Its native digital asset is called MIOTA which enables micro-transactions between connected devices. The use of the DAG removes the dependency on miners for transaction validation: each new transaction must approve two previous transactions, thus eliminating the need for consensus in IOTA's network.
IOTA (MIOTA) Technical Analysis – The Big Picture
MIOTA has been trading at $0.29 with a total circulating supply valued at $810,668,236. This puts it in the number 14 spot by market cap rankings.
Similar to most other cryptocurrencies, IOTA reached its all-time high in late December 2017 and has been sliding lower ever since. The last few weeks have been flat, with low volume and almost no volatility which means we may see a strong move to either side very soon. However, this next strong move may be short-lived, and the price could reverse rather quickly so I urge caution.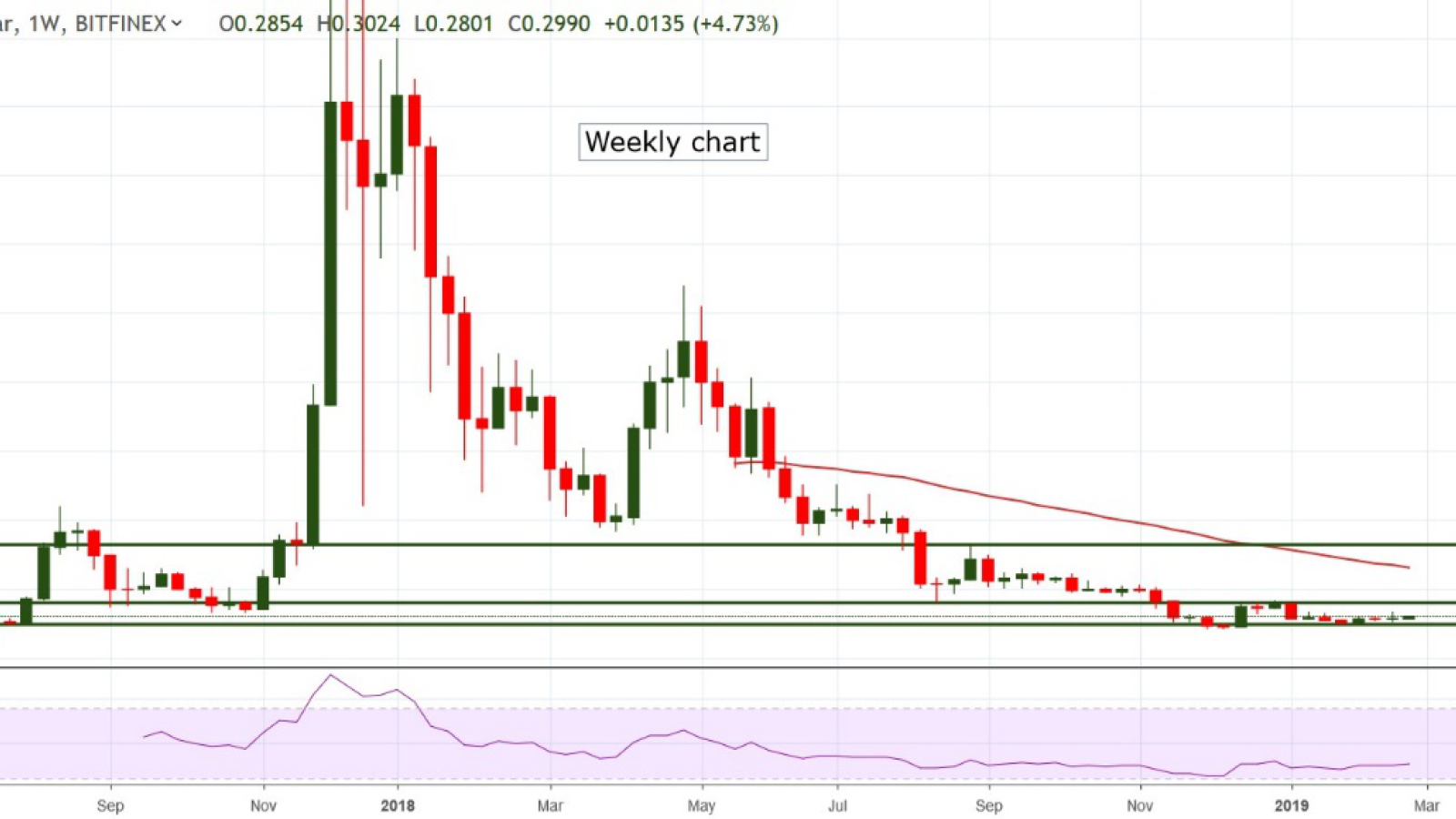 In the longer term, we can expect to see some type of bullish-movement develop due to the fact the downtrend is exhausted, there is established support in the $0.24 area and bearish advances have stalled.
From a Daily chart perspective, the pair is trapped inside a horizontal channel created by 0.2415 support and 0.4000 resistance. The bears have attempted to break said channel but failed so we can consider it to be firm support for the time being.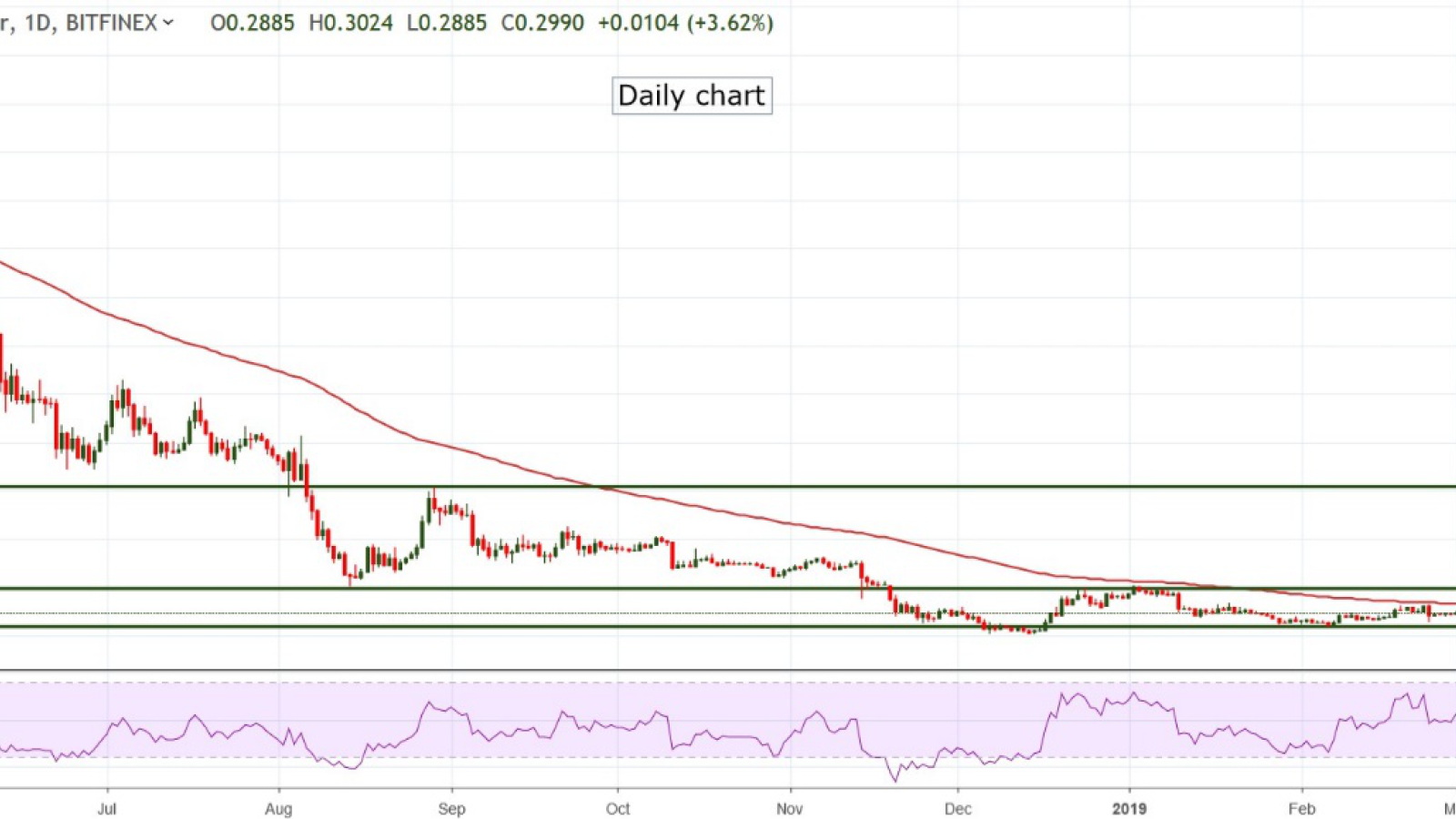 This presents us with two scenarios that could develop over the next 3 to 6 months. A break of 0.4000 could generate a climb to the previous significant high of 0.8200 while a break of 0.2415 will likely trigger an extended drop to the all-time low. A bullish break of the 100 days Exponential Moving Average (red line on daily chart above) would increase the chances of a move above 0.4000, thus opening the door for a move into 0.80 area over the coming months.
Daily Chart Support: $0.2415 ($0.2400)
Weekly Chart Support: $0.2400 followed by the all-time low at $0.14
Daily Chart Resistance: 100 days Exponential Moving Average and $0.4000
Weekly Chart Resistance: $0.4000 and $0.8200
Most likely scenario: a break of the horizontal channel will likely generate an extended move towards either $0.8000 or $0.1400; beware that the initial break may be a false one
Alternate scenario: price action remains flat for the coming months, with no interest for the coin from either bulls or bears