One River Digital Asset Management, one of the best-performing hedge fund of the year, has disclosed a massive Bitcoin bet, Bloomberg reports.
It currently owns $600 million worth of Bitcoin and expects its crypto holdings, which include Ethereum, to swell to a ten-figure sum in early 2021.
The Connecticut-based fund wrapped up its purchases back in November when the largest cryptocurrency was still trading below $16,000.
"A generational allocation"
The hedge fund's CEO, Eric Peters, doesn't underestimate the importance of its Bitcoin allocation, describing it as "generational":
There is going to be a generational allocation to this new asset class. The flows have only just begun.
Peters is convinced that the two largest cryptocurrencies by market cap are going to outperform gold, but he perceives the yellow metal as a much safer investment:
There definitely are more risks to this than gold, which has been around for thousands of years, but there's also way more convexity.
The bold crypto bet was very timely. On Dec. 16, Bitcoin surges to a new record high of $20,899 earlier today.
"Bitcoin's ascent above US$20,000 is yet another milestone in what has been an epic year for crypto," Bitfinex CTO Paolo Ardoino told U.Today.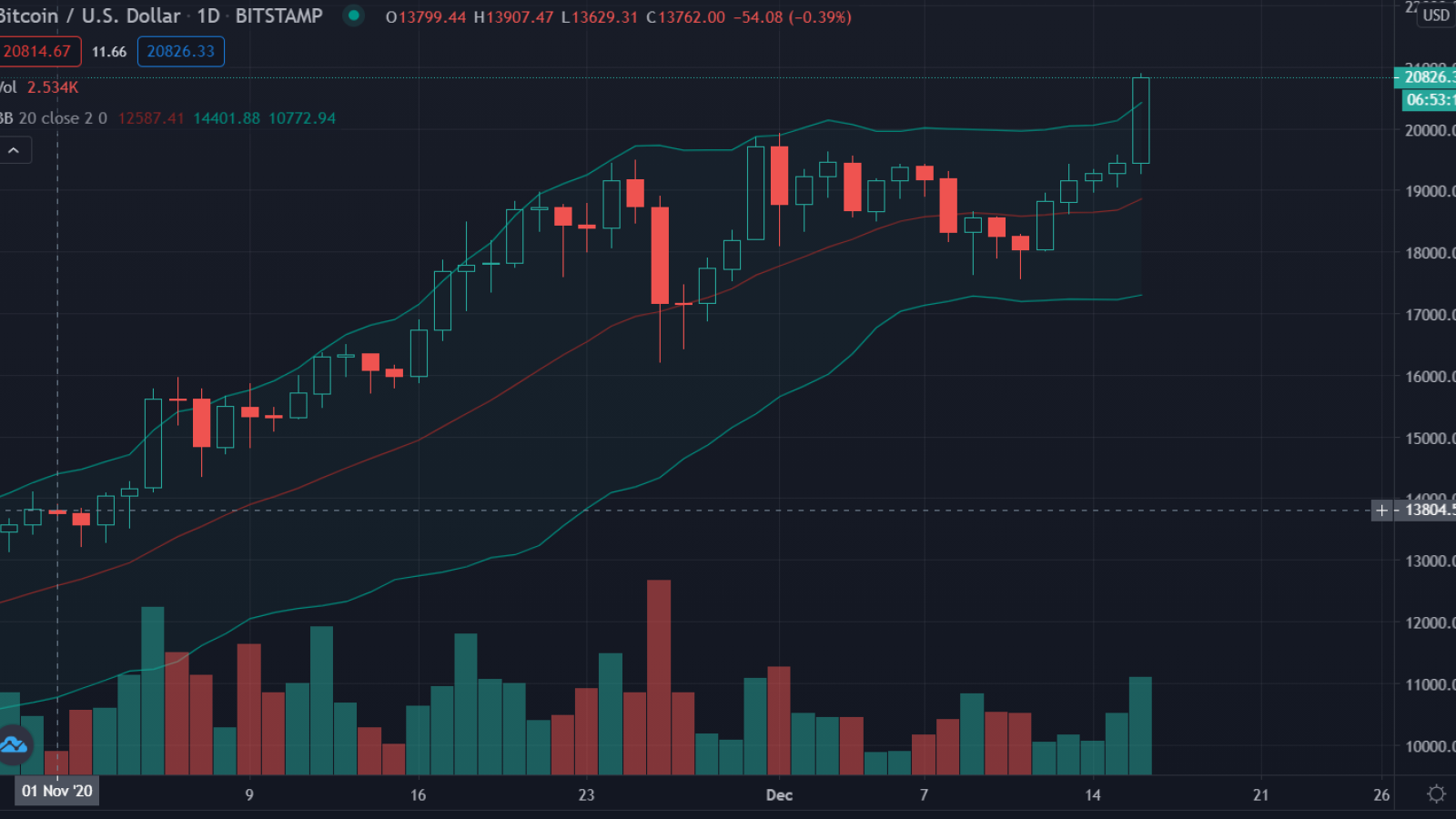 Big-name backers
Because of its unique strategies for navigating turbulent markets, One River came out on top as one of the biggest winners of the massive March crash. Its long volatility fund spiked 34.9 percent that month.

The inconspicuous hedge fund with $900 million under management recently got a big backer in the person of British billionaire Alan Howard, the co-founder of Brevan Howard Asset Management.

It is worth mentioning that U.K.-based asset manager Ruffer — which recently confirmed holding roughly $940 million worth of Bitcoin — also has exposure to One River.