Zcash is a privacy-centered cryptocurrency that allows performing anonymous transactions while using a public Blockchain. The coin uses zero-knowledge cryptography, where something can be verified without revealing any additional details. The project's roots lie in Zerocoin, the project that was developed by cryptographer Matthew Green, but the two projects currently have very little in common (as stated by Green himself).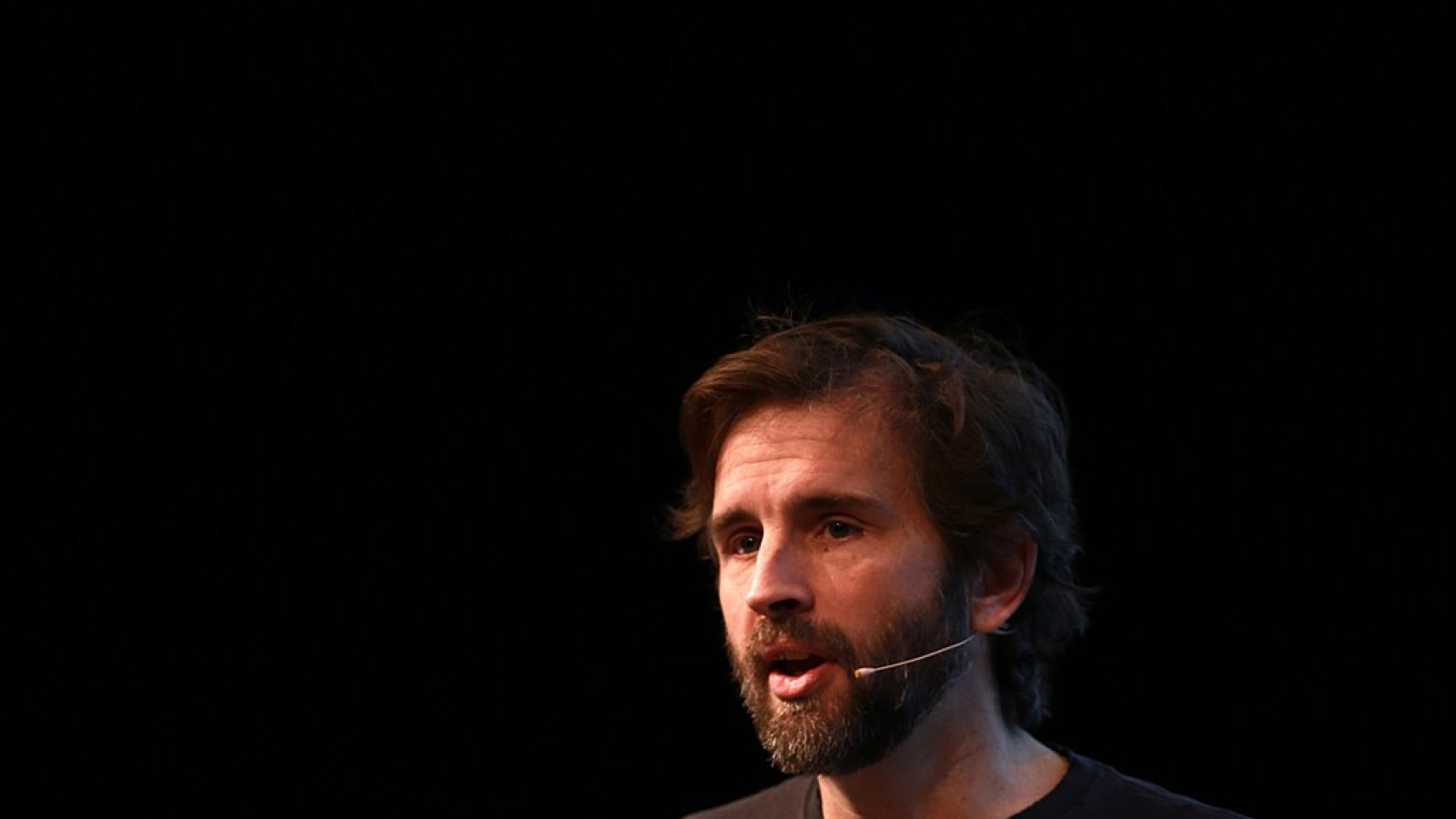 As reported earlier by Cryptocomes, Zcash Company has been recently renamed to Electric Coin Company, but the 30-strong team will continue to work on the project.
Private transactions
The privacy-centric cryptocurrency Zcash has one famous fan – whistleblower Edward Snowden. In 2017, he called ZEC 'the best alternative to Bitcoin'. The Zcash network has two types of addresses: transparent and shielded (t- and z-addresses respectively). The latter type of addresses is not visible on Blockchain. However, there the network also has some pain points that should be taken into account:
Z-transactions require a lot of computational power, which takes a toll on their adoption.

Centralization concerns (Zcash is not fully decentralized since the team behind the coin holds 10 percent of its total supply).

Limited storage options (there are no mobile wallets that support Zcash).
Facing major competitors
Zcash remains the second biggest privacy coin after Monero, but this niche of the cryptocurrency industry is getting more and more crowded. As reported by Cryptocomes, Litecoin is mulling over adding Confidential Transactions (CFs) as early as in 2019, which would make the coin an anonymous version of Bitcoin. Moreover, Beam and Grin, two brand-new anonymous cryptocurrencies that are based on the 'tongue-tying' Mimblewimble algorithm, also appeared on the market in 2019.

However, Electric Coin Company CEO Zooko Wilcox believes that these new coins will not be able to compete with Zcash.
Regulators fear it
2018 was the year of a regulatory crackdown on cryptocurrencies since governments around the globe want to prevent money laundering and other types of illicit activities.

Zcash has already been embraced by numerous cryptocurrency exchanges, including Coinbase, but the problem is that its complete anonymity opens the doors to scammers and even terrorists. The network allows disabling the privacy feature, so the asset will continue gaining listings on other exchanges.

On the flip side, it is worth noting that privacy coins are serving as powerful tools that protect their users from identity theft and other types of crimes.
Zcash price history
The price of ZEC has declined 98.82 percent since its very first exchange listing when the coin started trading at $4,293.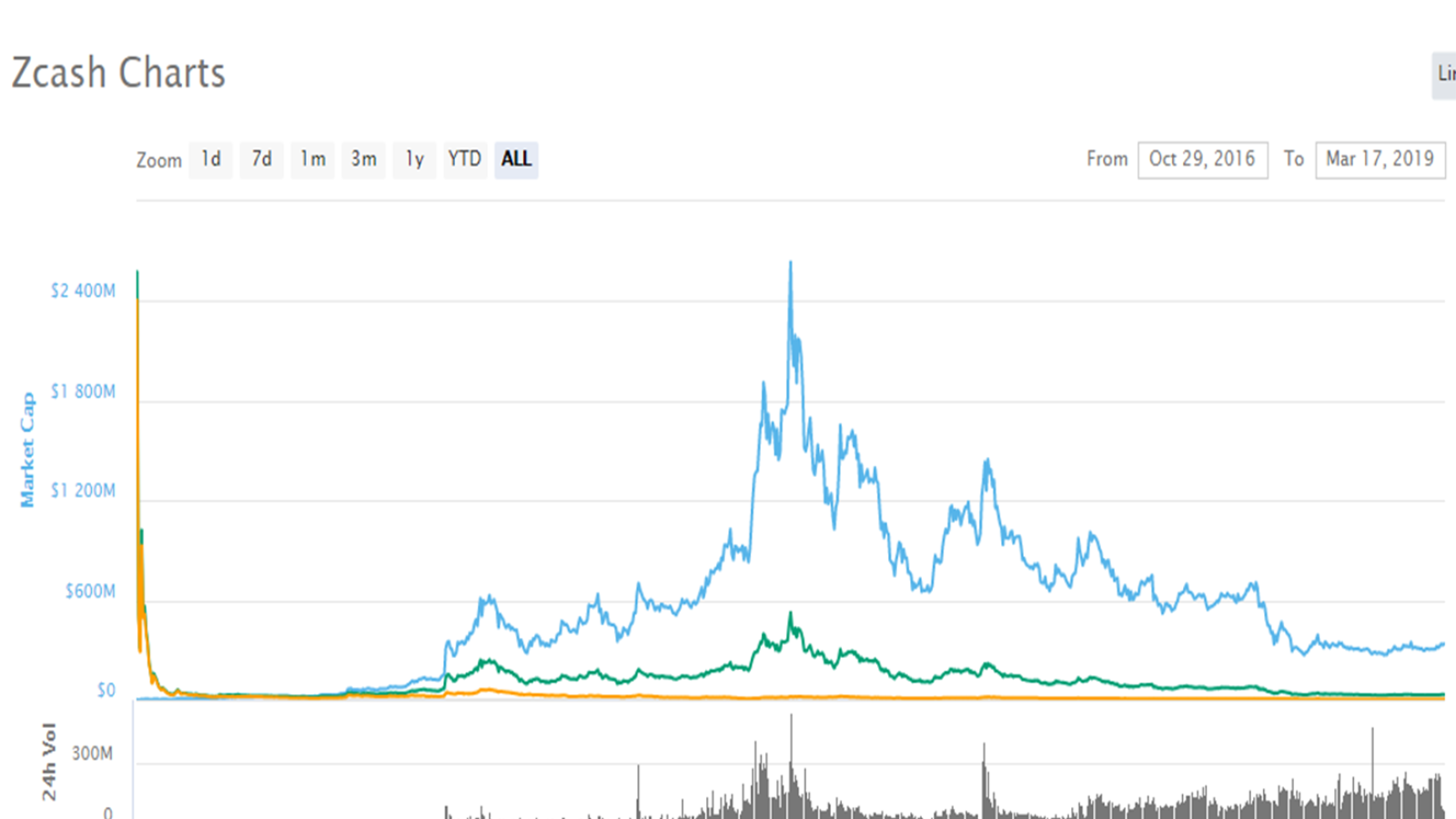 Back in January, Zcash reached its new peak of $876, but it fell quickly when the broader cryptocurrency market took a hammering.
On Dec. 06, ZEC finally got listed on Coinbase, the biggest cryptocurrency exchange in the US. At the time of writing this article, Zcash is trading at $50.82.

Considering the technology behind Zcash (zk-SNARKs), some might find it surprising that the coin is still not in the top 10. However, the coin has very little real-world adoption compared to its competitors.
Price pump after halving
Notably, Zcash has the same supply curve as Bitcoin, which means that the asset is becoming more and more scarce. The Zcash community currently has two high-stake halvings that will produce a direct impact on the coin's price. When all 17 mln ZEC coins are mined, it is quite reasonable to assume that the coin's price could skyrocket up to $4,000.

Zcash is currently working on reducing the coin's inflation rate (it stands at 0.1 percent, which is quite high compared to other cryptocurrencies). The introduction of the so-called 'harmony mining' will help reduce the mining reward.

In 2020, the Zcash halving will take place – it is expected to reduce the mining rewards by half. That will undoubtedly produce a positive effect on the Zcash price.
$60,000 by 2025?
Back in 2018, Grayscale Investments predicted that Zcash could hit a staggering $60,000 by 2025 if it replaced 'offshore' bank transfers. Everyone, not just a handful of billionaires, will have access to their own proverbial 'Swiss bank account'. The price of this asset could increase exponentially if it occupies even a small chunk of this market. For instance, ZEC would cost $6,289 if it represented only one percent of the collective 'offshore wealth'.

However, the above-mentioned $60,000 figure is far-fetched since one should take into account the harsh competition among privacy coins. Monero (XMR) has already become the dark web's darling, and its market cap is three times bigger than that of Zcash.
Market sentiment
Of course, one should keep in mind that no one can predict for sure what happens to the cryptocurrency market in the next five years. The price of ZEC price greatly depends on the overall market sentiment, which means that it will probably mimic Bitcoin. If Bitcoin goes down, all altcoins go down as well. However, that wasn't the case in the mining department – Zcash mining was 400 percent more profitable in June 2018.
The bottom line
Zcash poses a viable alternative to Bitcoin. This is one of the most prominent privacy coins that allows performing anonymous transactions. While the future of the cryptocurrency looks promising, there are multiple factors that could thwart its growth:
Lack of adoption (it won't be able to compete with other privacy coins if the pace of adoption remains too slow).

Bad reputation (Zcash has already been mentioned by Europol as one of the cryptocurrencies that is used by cybercriminals).

Regulations (as mentioned above, regulatory clampdown seems imminent if Zcash adoption continues to grow).

The overall decline of the crypto market (Zcash won't be able to survive if Bitcoin and major altcoins hit a snag).
According to BuySellHodl, which displays real-time price predictions, Zcash is one of the lowest-rated cryptocurrencies with a 46 percent 'Buy' rating (Bitcoin SV was the only cryptocurrency lower on the list with only 29 percent of responders willing to buy it). With that being said, Zcash investors also have every reason to believe that the coin's price will grow substantially after the upcoming halving