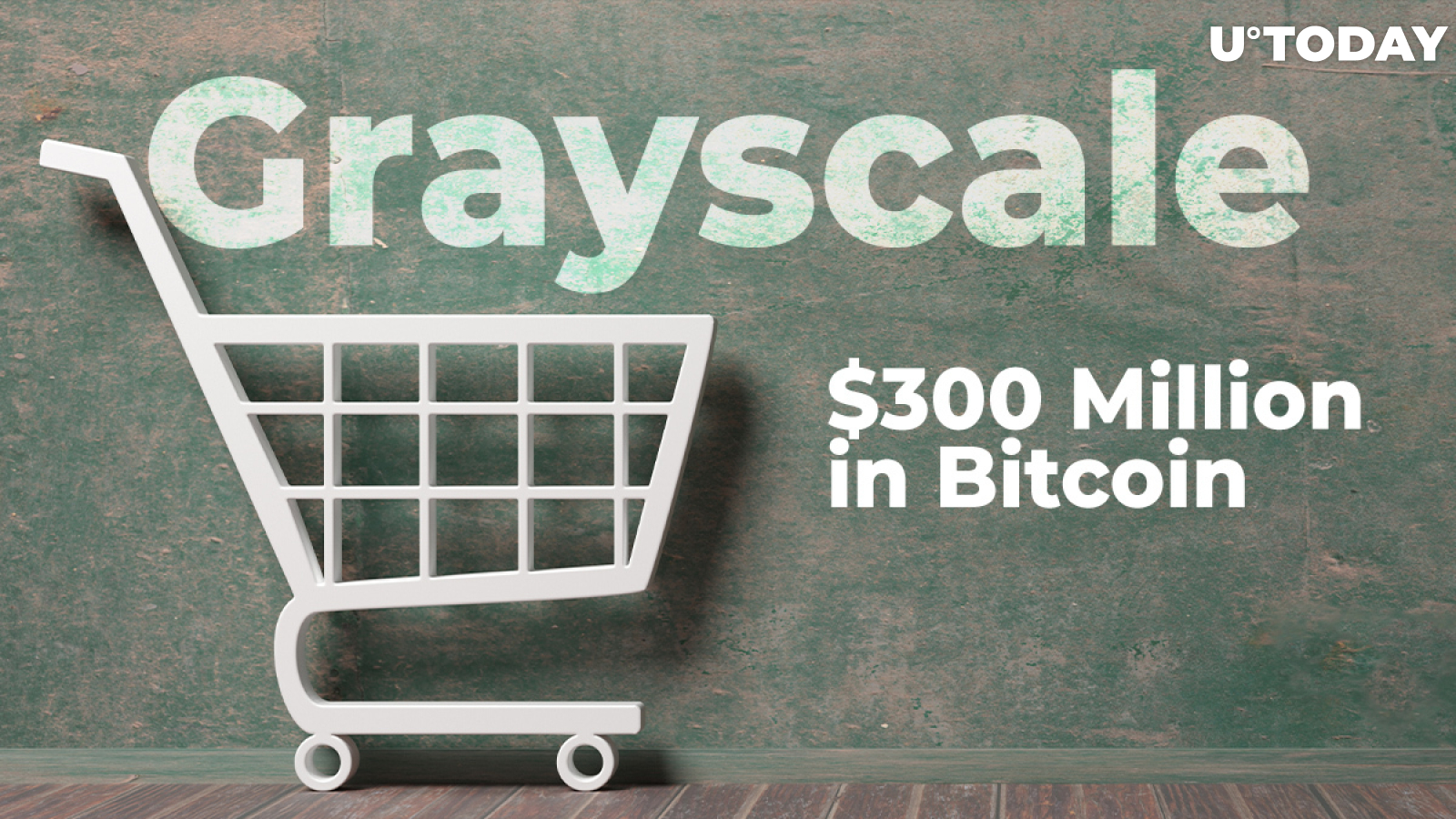 Cover image via stock.adobe.com
Data from Bybt analytics website has it that, between Jan. 19 and Jan. 20, Grayscale Investments hedge fund added 8,762 BTC to its Bitcoin Trust, which totals a staggering $300 million.
This is also 9.74x of daily Bitcoin mined.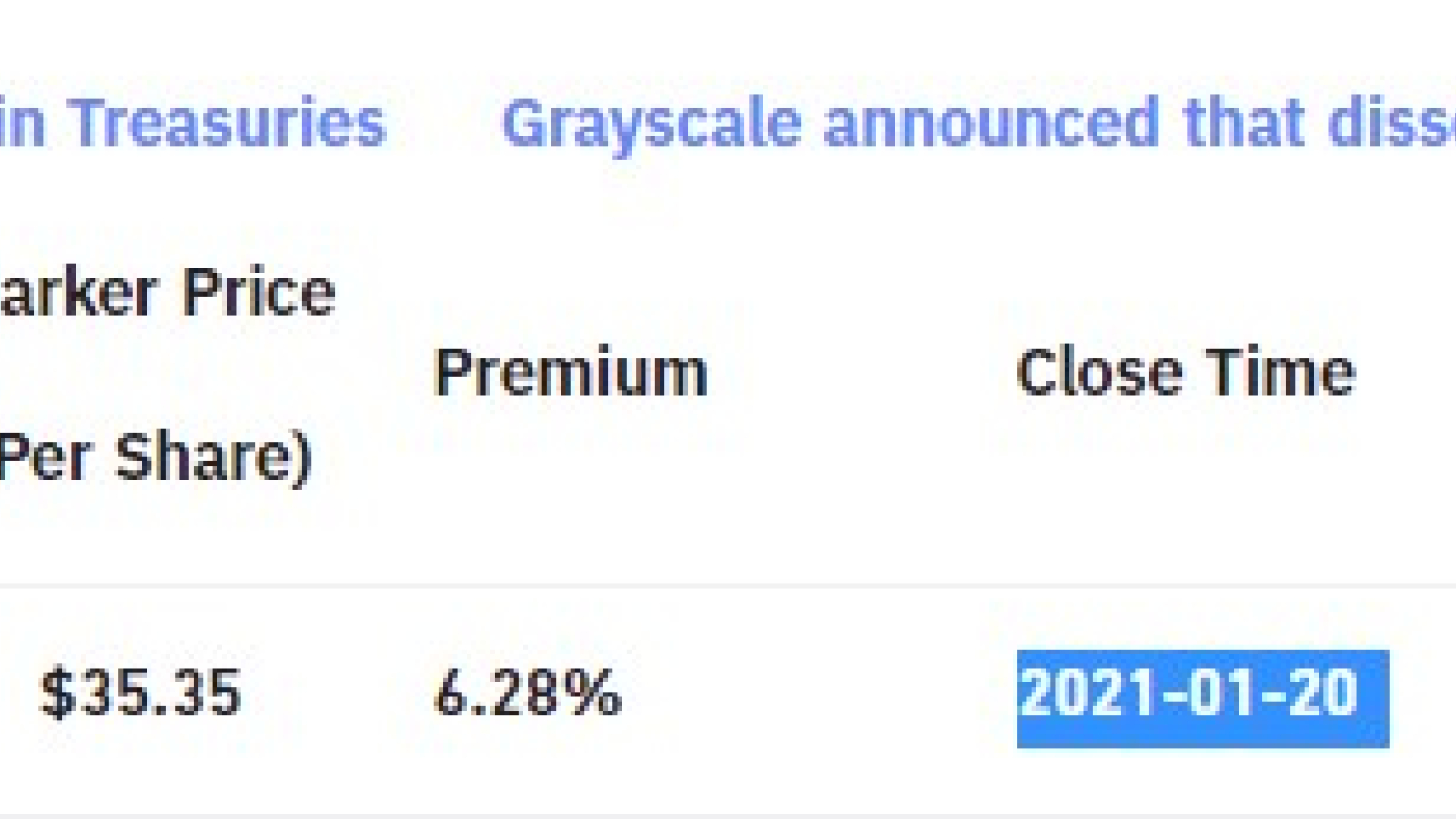 Grayscale adds $300 million BTC, now holds $27.2 billion in crypto AUM
The largest Bitcoin absorber, Grayscale, gained another gargantuan portion of the cryptocurrency yesterday, adding $300 million in BTC (8,762 coins) to its crypto assets under management.
According to the tweet posted by the company today, Grayscale now holds $27.2 billion in crypto AUM.
However, due to the fall in the price of Bitcoin and other digital assets, this is a smaller sum than was published by Grayscale on Jan. 19: $28.1 billion.
In 2020, the total BTC inflows into Grayscale amounted to a whopping $4.7 billion, according to the company's 2020 Q4 report published earlier this week.
The document also shows that, in the last quarter of 2020, Grayscale Bitcoin Trust raked in $2.8 billion from financial institutions.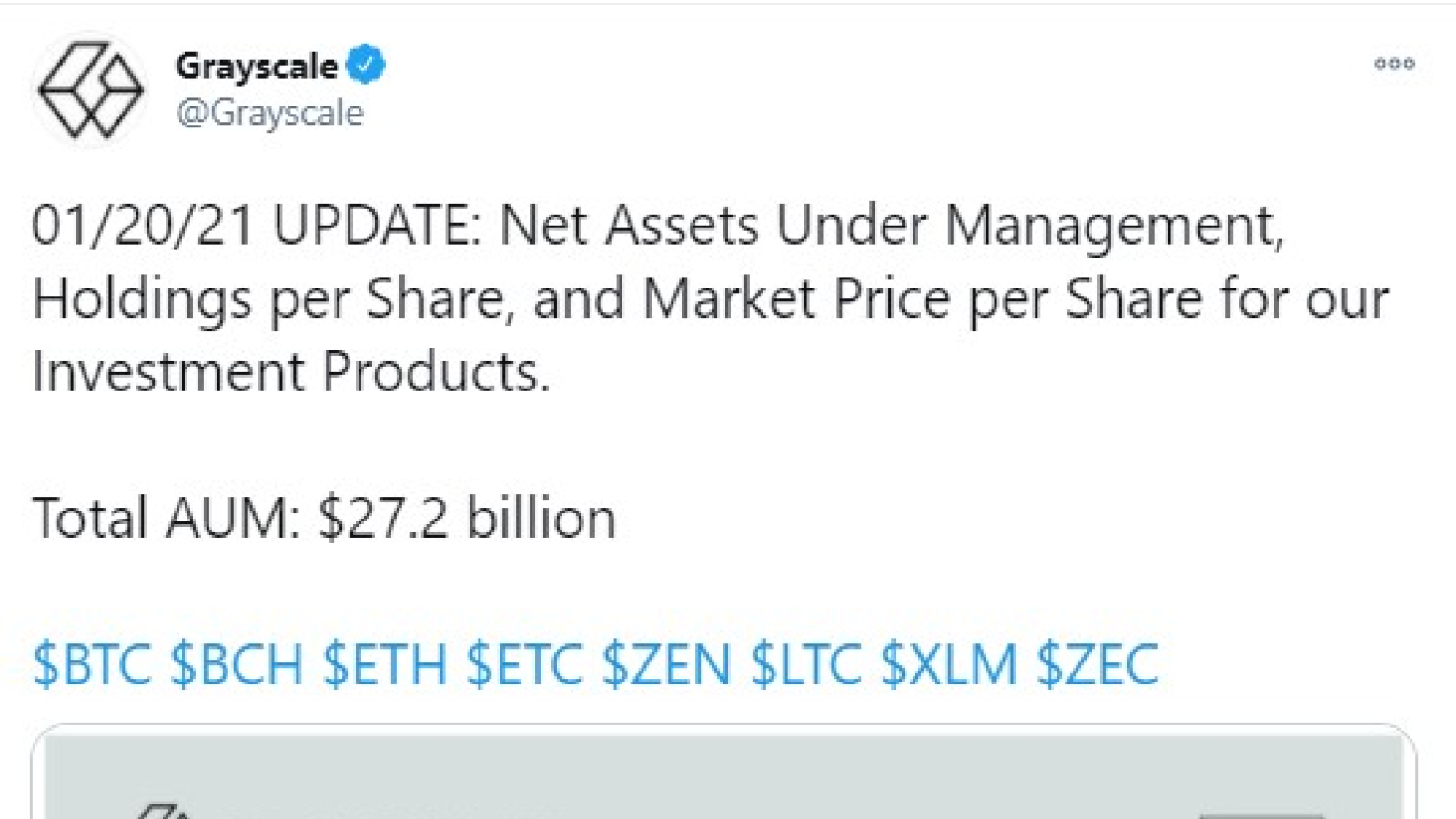 Bitcoin drops to the $32,500 zone
The flagship cryptocurrency continues its decline begun on Jan. 15, when Bitcoin began slumping from the $39,700 level.
During the week, BTC has several times visited the $34,000 price mark and has been trading in a range. Today, Bitcoin lost more value and has dropped to the $32,540 area.